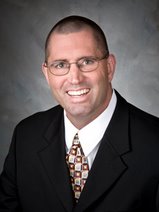 Appleton, Wis., - Aaron Juckett, President of ESOP Partners, will present "Repurchase Obligation for Investment Planning" at the upcoming 2012 Wisconsin ESOP Chapter's Spring Conference on March 13, hosted by Sprecher Brewery in Milwaukee.
Juckett's session is scheduled to begin at 9:40 a.m. and will focus on the importance of forecasting the future repurchase obligation as an integral part of ESOP and corporate strategic planning. For companies that do not have a formal strategic planning process, repurchase obligation forecasting is a great way to get started.
Juckett will explore the various assumptions involved in the repurchase obligation forecasting process and how they impact the long-term strategic plan, corporate governance, and ownership culture of an organization. He will also review the interrelationship between stock valuation, distribution policy, and the repurchase obligation.
Aaron invites conference participants to visit the ESOP Partners website for more detailed information on all of the services offered by ESOP Partners. In addition, Juckett is the editor of the "The One Stop ESOP Blog", a website dedicated to providing ESOP companies and professionals with a single location on the Web to use as a resource for ESOP education and information.
For more information about this event or about ESOP Partners, please visit www.ESOPPartners.com
###
ESOP Partners is an ESOP consulting and administration firm that provides a single ESOP expert as one point of contact throughout the lifecycle of the ESOP.