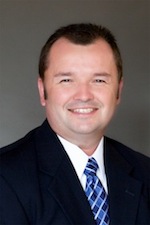 Appleton, WI – Kevin Rusch, an ESOP Partners director, will present "Distributions, Part 2: Mechanics of the Process" during the ESOP Association Conference and Trade Show on Nov. 3.
Rusch's 4 p.m. session on the "nuts and bolts" of distribution elections will include key provisions and disclosures in distribution election forms, distribution timing and consent, and the related taxation rules. The discussion will also include the handling of stock distributions, installment payments and special situations including floor price policies and plan terminations.
Rusch invites conference participants to visit the ESOP Partners website for more detailed information about all of the services offered by ESOP Partners. He also encourages participants to check out "The One-Stop ESOP Blog" (www.onestopesopblog.com), a blog dedicated to providing ESOP companies and professionals with a single location on the Web to find all of their ESOP information.
For more information about ESOP Partners, please visit www.ESOPPartners.com
###
About ESOP Partners
ESOP Partners is an ESOP consulting and administration firm that provides a single ESOP expert as a point of contact throughout the lifecycle of the ESOP.