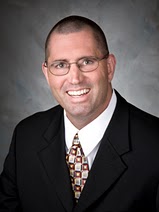 Appleton, Wis., - Aaron Juckett, president of ESOP Partners, will present "I Am Running Out of Shares! What Do I Do?" at the upcoming 2011 ESOP Association Conference and Trade Show in Las Vegas.
Juckett's session is scheduled for Nov. 3 at 10:15 a.m. and will focus on a topic common for mature ESOPs: managing the number of shares in your ESOP. Juckett will provide informative discussion on how to address the "Haves vs. Have Not's". The ESOP Partners president will also explore the reason for concern (running out of shares), how it happens, financial issues, strategies, and prevention techniques.
Juckett invites conference participants to visit the ESOP Partners website for more detailed information on all of the services offered by ESOP Partners. Aaron also authors "The One-Stop ESOP Blog" (www.onestopesopblog.com), a blog dedicated to providing ESOP companies and professionals with a single location on the Web to find all of their ESOP information.
For information about ESOP Partners, please visit www.ESOPPartners.com
###
About ESOP Partners
ESOP Partners is an ESOP consulting and administration firm that provides a single ESOP expert as a point of contact throughout the lifecycle of the ESOP.