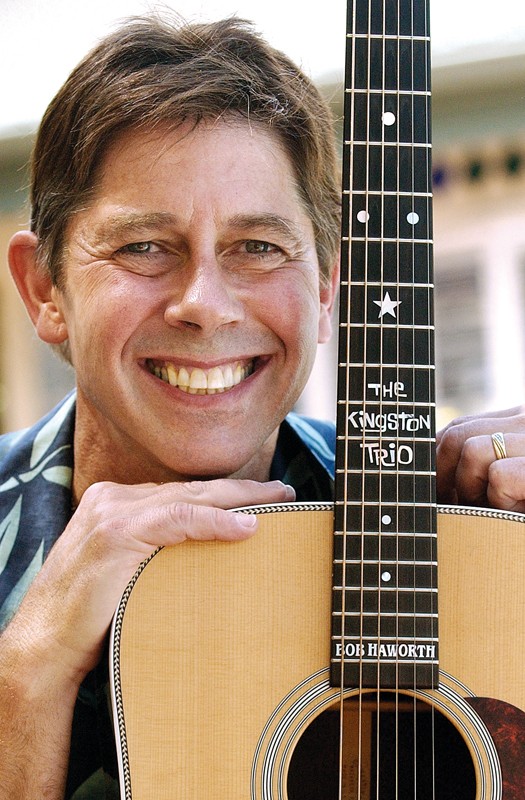 Kingston Trio and Brothers Four member, Bob Haworth, returns to Eugene on Friday, May 4th for a special appearance at Oakshire Brewing, 1055 Madera St. Presented in association with the Eugene International Film Festival.
Bob is an alumnus of the University of Oregon, putting himself through school with weekend performances in local venues. In 1970, he was called by the hit Seattle-based folk group, The Brothers Four, to replace original member, Mike Kirkland. Bob toured the world and recorded over a dozen albums with The Brothers Four until 1985.
A call from good friend, Bob Shane, of The Kingston Trio, stole Haworth from The Brothers Four to sing with The Kingston Trio for the next 20 years. Standing in for original member, Nick Reynolds, Bob recorded and toured with The Trio through the summer of 2005. Bob's most recent appearance in Eugene was when The Kingston Trio performed with the Eugene Symphony in 2001.
Now retired and living in Golden, Colorado, Bob still enjoys performing. With family living in Oregon, Bob and his wife Meri return to visit twice a year. His performance at Oakshire Brewing on May 4th will feature a sampling of Bob's original music as well as many of the hit songs that he performed over the years as a member of The Brothers Four and The Kingston Trio. Accompanying himself on 6 and 12-string guitars, banjo, ukulele and harmonica, Bob keeps toes tapping with familiar tunes that hark back to the 1960's. His original tunes run the gamut from poignant to hilarious and he even surprises audiences with a song or two on his musical saw.
WHERE: Oakshire Brewing
1055 Madera St., Eugene, OR
WHEN: Friday, May 4th
3:00 – 7:00 P.M.
NO COVER CHARGE
FOR MORE INFORMATION CALL: 541-688-4555 or visit http://oakbrew.com/