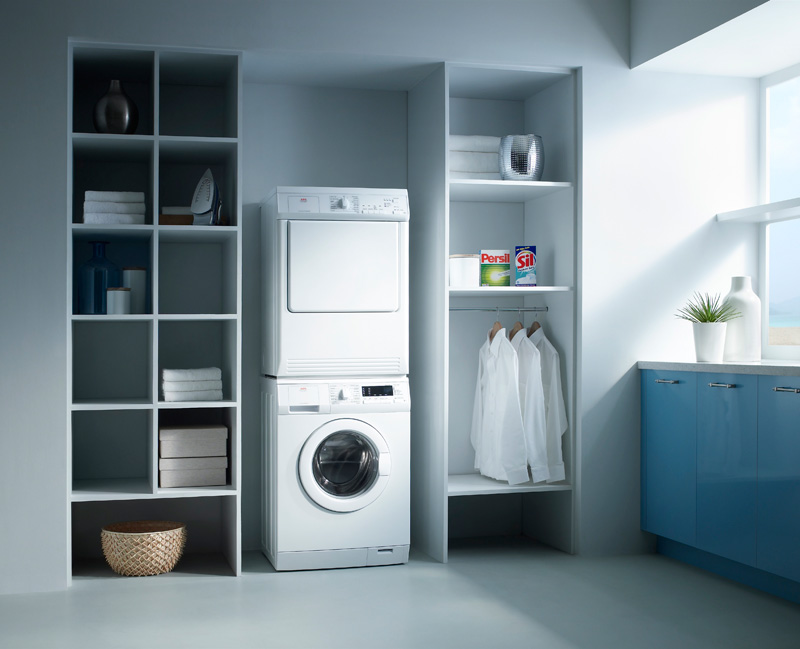 (Oakville) Lavamat washers and Lavatherm dryers from AEG now boast a 5-year warranty in Canada. These German engineered appliances are top sellers in Europe, and have been made available for over 25 years in Canada by Euro-Line Appliances Inc. AEG's thoughtfully designed washers and dryers boast superior cleaning results, and meet ENERGY STARr standards thanks to their efficient use of electricity and water, and have advanced programs that can actually increase the life of your clothing and linens. With the extension of warranty coverage on parts and labour to five years from two, there are now even more reasons to purchase these "investment pieces for your wardrobe."

"The extension of our warranty plan is a statement of our confidence in AEG's laundry appliances," explains Doug Eglington, President of Euro-Line Appliances Inc. "We stand by the quality in the design, construction and performance of these washers and dryers. People who try AEG washers and dryers are instantly impressed and develop a deep loyalty. Once they try AEG, they don't want to use any other brand."

AEG has been a pioneer in innovative electrical products since 1887. In 1958 they developed Lavamat, the first fully automatic washing machine. Today's Lavamat washing machines and Lavatherm dryers continue to be leaders in the industry, with a focus on energy and water efficiency. Like all AEG products, they embody the company's guiding philosophy that everything bearing the AEG name should be perfect in form and function.

All AEG washers and dryers purchased in Canada in 2011 qualify for the extended 5-year warranty on parts and labour. Appliance owners must register their warranty at time of purchase, and retain their bill of sale for the warranty to be effective.

AEG washers and dryers feature a compact 24" x 24" footprint (60cm x 60cm) but boast impressive 7kg to 8kg capacities. Lavatherm dryers are available in vented and non-vented models, providing an ideal option for any installation. To learn more about AEG laundry appliances visit www.aeglaundry.com. For high-resolution product images contact Beth Gurney at beth@flyingcamel.com or 519.732.3448.