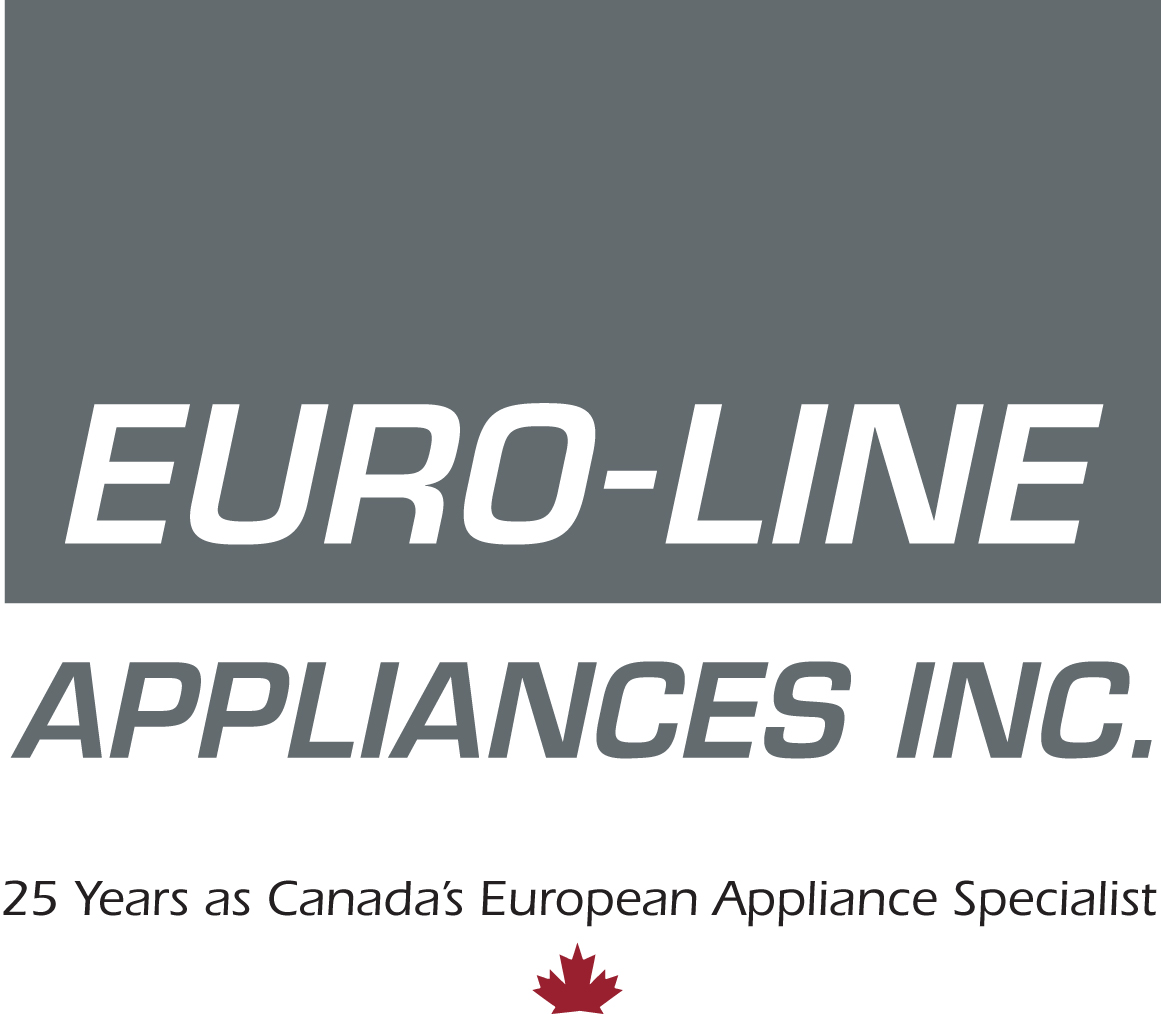 Booth #2110, Interior Design Show, Toronto, ON Contact: Beth Gurney 519.732.3448 beth@flyingcamel.com
(Toronto, ON) The year 2012 will be a big one for Euro-Line Appliances Inc. The Oakville, Ontario-based company is celebrating 25 years in business. Euro-Line was founded in 1987 by Doug Eglington. An ex-pat from South Africa, Eglington had worked for AEG in his homeland. In 1987 he moved his young family to Canada in search of new opportunities. After several serendipitous turns of events, Eglington decided to plan a business around importing appliances from European manufacturer AEG to Canada. Start-up requirements were secured, the business was set up, and the rest, as they say, is history.
Today, Euro-Line continues to import and distribute AEG products across Canada, including ovens, cooktops, ranges, dishwashers and laundry appliances. Euro-Line is also the Canadian importer for premium refrigeration brand, Liebherr; carries ventilation hoods from Italian manufacturer Faber; plumbing fixtures and accessories from Franke; and European dishwashers and cooking appliances from Porter & Charles. "Our goal has always been to focus on European appliances, and to hand-select brands that we feel are the best in class," Eglington explains. "We feel our products represent the best in quality, craftsmanship, performance and design."
Euro-Line Appliances began solely as a distributor to retailers and designers, however the business has evolved, and today a significant portion of sales are generated through new construction projects in the Toronto area's condominium market. "Because we offer cooking products and dishwashers in both 24-inch and 30-inch widths, freestanding and built-in refrigerators in a range of sizes and configurations, and laundry appliances with a small two foot by two foot footprint, we have the versatility and selection that builders need to complete their projects," Eglington explains. Euro-Line's brands have also become favourites among kitchen designers. "Stainless steel is timeless, and many designers like to use it. We also offer fully integrated refrigerators and dishwashers, which can be outfitted with custom panels to blend seamlessly with cabinetry. For designers that's considered an asset."
When Doug Eglington first came to Canada, his eldest child, Mark, was just one year old. Today Mark has joined the Euro-Line team, and is preparing to launch a branch in Western Canada to better serve their retailers. In addition to marking their 25th anniversary year with an expansion, Euro-Line will be hosting several special events in 2012, and plan to roll out a contest for students registered in Interior Design studies in Canada. "We've had a great 25 years in this industry," Eglington said. "We want this scholarship program to help out the up-and-coming kitchen designers who will shape the industry over the course of the next 25 years."
For updates on 25th anniversary events including the Euro-Line student design contest, or information on Euro-Line's full range of European appliances, including AEG, Liebherr, Porter & Charles, Franke and Faber visit www.euro-line-appliances.com. For high-resolution product images contact Beth Gurney at beth@flyingcamel.com or 519.732.3448.
-end-