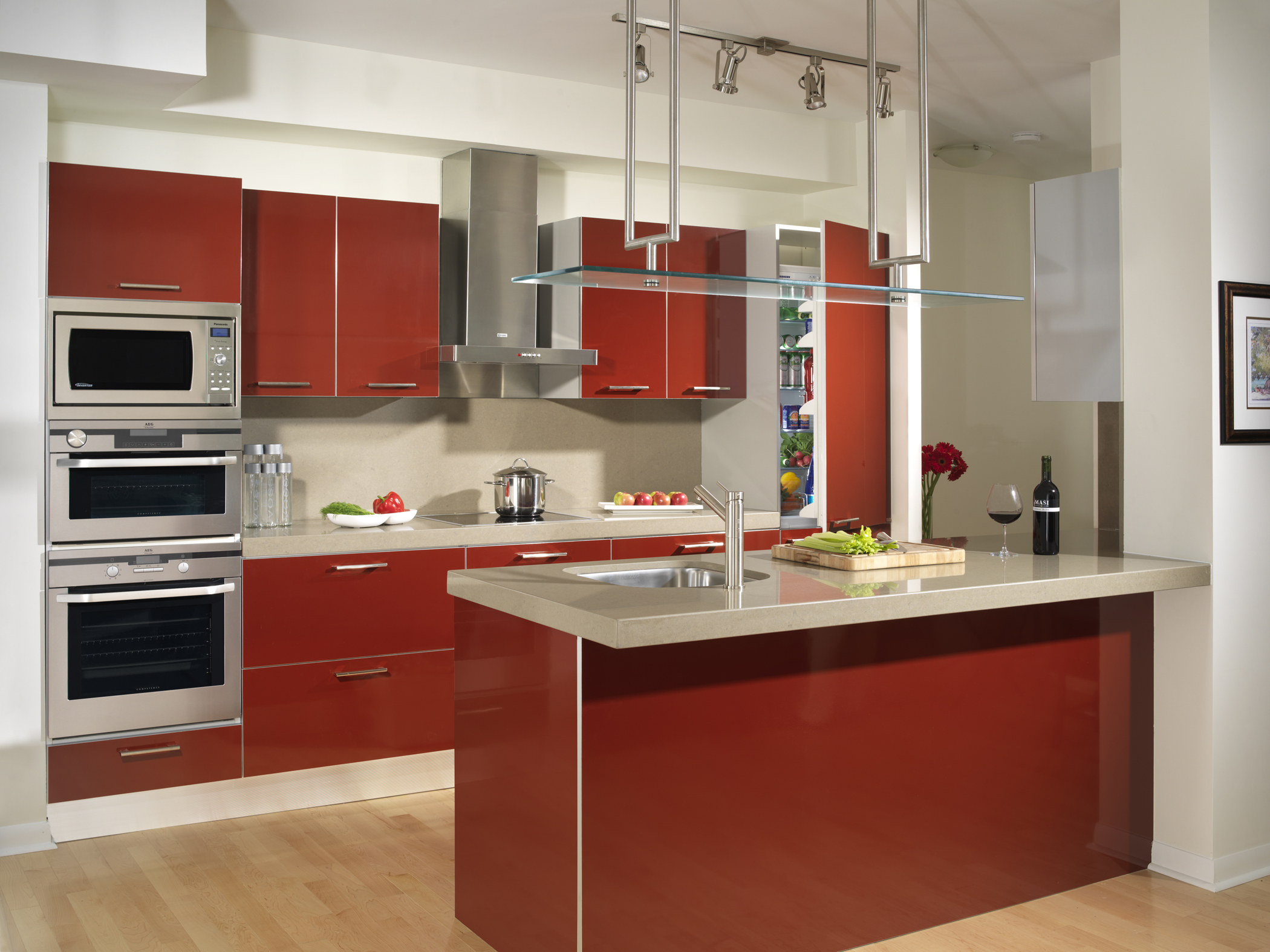 Toronto, ON - When top celebrity chefs prepare their signature dishes at the Gourmet Food & Wine Expo in Toronto this weekend they'll be using AEG and Liebherr appliances from Euro-Line Appliances Inc., the proud appliance sponsor for Food Network Canada's demonstration stage. Demonstrations kick off at 6p.m. on Thursday, November 17 with Chef Joseph Adam of Santa Maria Foods showcasing holiday appetizer ideas. The cooking continues throughout the Expo, which runs until November 20. Fan favourite chefs including Chuck Hughes, Rocco Agostino and Darryl Fletcher are among the culinary wizards who will be preparing dishes live at the demo kitchen.
Based out of Oakville, Ontario, Euro-Line imports some of Europe's finest appliance and plumbing fixture brands, including AEG, Liebher, Faber, Franke and Porter & Charles. These brands are available from appliance retailers across Canada. "For over 20 years Euro-Line has proudly made Europe's finest appliance brands available to Canadians," explains Doug Eglington, President of Euro-Line Appliances Inc. "We are thrilled to be a part of the Gourmet Food & Wine Expo again this year, and especially proud to be supplying appliances for the Food Network Stage."
Appliances featured on the Food Network stage will include a built-in 30" oven (model B3007HB) and 30" electric cooktop (model HK854080XB) both from AEG and a CS1640 refrigerator from Liebherr. All of these appliances feature German engineering and European craftsmanship. Both AEG and Liebherr have longstanding reputations as leaders in the appliance industry, constantly enhancing the innovativeness, performance and energy efficiency of their products. The versatility of these appliances will be exploited as chefs prepare everything from delicate chocolates, freshly shucked oysters and gourmet sandwiches (toffee banana Panini, anyone?) live on stage.
"At Euro-Line Appliances we believe that food and drink are for more than just sustenance," explains Eglington. "We believe they can be two of the finest pleasures in life. We believe those who attend the Gourmet Food & Wine Expo and fans of Food Network Canada feel the same way."
The Gourmet Food & Wine Expo kicks off at 6p.m. on Thursday, November 17, 2011 at the Metro Toronto Convention Centre, South Building. For information on the show visit www.foodandwineexpo.ca. To learn more about Euro-Line Appliances Inc. visit www.euro-line-appliances.com. Members of the media seeking additional information, interviews or images can contact Beth Gurney at beth@flyingcamel.com or 519.732.3448.