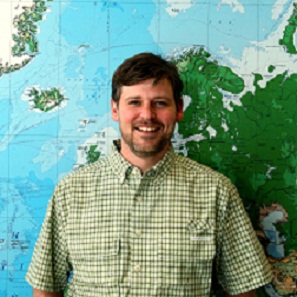 ExOfficio, a leading manufacturer of adventure travel clothing, is pleased to announce Bill Inman as the new Director of Design and Product Development. Inman will manage all aspects of product development, from the creation of apparel and category goals to the selection of materials that will allow ExOfficio to continue delivering exceptional quality, unique designs and innovative solutions for comfort and optimal performance.
Inman joined ExOfficio May 1 after providing vision and leadership to a number of iconic brands in the sports, fitness and outdoor markets: Columbia, Adidas, Nike and Merrell. Most recently, as Merrell's Global Business Director, Inman lead the successful repositioning of the apparel assortment.
"With a keen eye toward leveraging style and performance into significant business opportunities, Bill's passion and expertise will inspire our design team's developments and awaken the market," said ExOfficio General Manager Steve Bendzak. "As an adventure traveler himself, Bill will ensure that our commitment to creating tangible solutions for the world traveler is done at the highest degree of quality with the most functionality and style possible."
Inman and his wife try every year to explore different areas of the globe. This year they traveled to Africa and Jordan. Inman also enjoys piloting his own plane.
At ExOfficio, contact Karen Matthee at 206.691.5257 or at kmatthee@exofficio.com
About Jarden Corporation
Jarden Corporation is a leading
provider of a diverse range of consumer products with a portfolio of over 100
trusted, quality brands sold globally. Jarden operates in three primary
business segments through a number of well recognized brands, including:
Outdoor Solutions: Abu Garcia®, Aero®, Berkley®, Campingaz® and Coleman®,
ExOfficio®, Fenwick®, Gulp!®, K2®, Marker®, Marmot®, Mitchell®, Penn®,
Rawlings®, Shakespeare®, Stearns®, Stren®, Trilene®, Völkl® and Zoot®; Consumer
Solutions: Bionaire®, Crock-Pot®, FoodSaver®, Health o meter®, Holmes®, Mr.
Coffee®, Oster®, Patton®, Rival®, Seal-a-Meal®, Sunbeam®, VillaWare® and White
Mountain®; and Branded Consumables: Ball®, Bee®, Bicycle®, Billy Boy®,
Crawford®, Diamond®, Dicon®, Fiona®, First Alert®, First Essentials®, Forster®,
Hoyle®, Kerr®, Lehigh®, Leslie-Locke®, Lillo®, Loew Cornell®, Mapa®, NUK®, Pine
Mountain®, Quickie®, Spontex® and Tigex®. Headquartered in Rye, N.Y., Jarden
ranks #379 on the Fortune 500 and has over 25,000 employees worldwide. For
in-depth information about Jarden, please visit www.jarden.com.