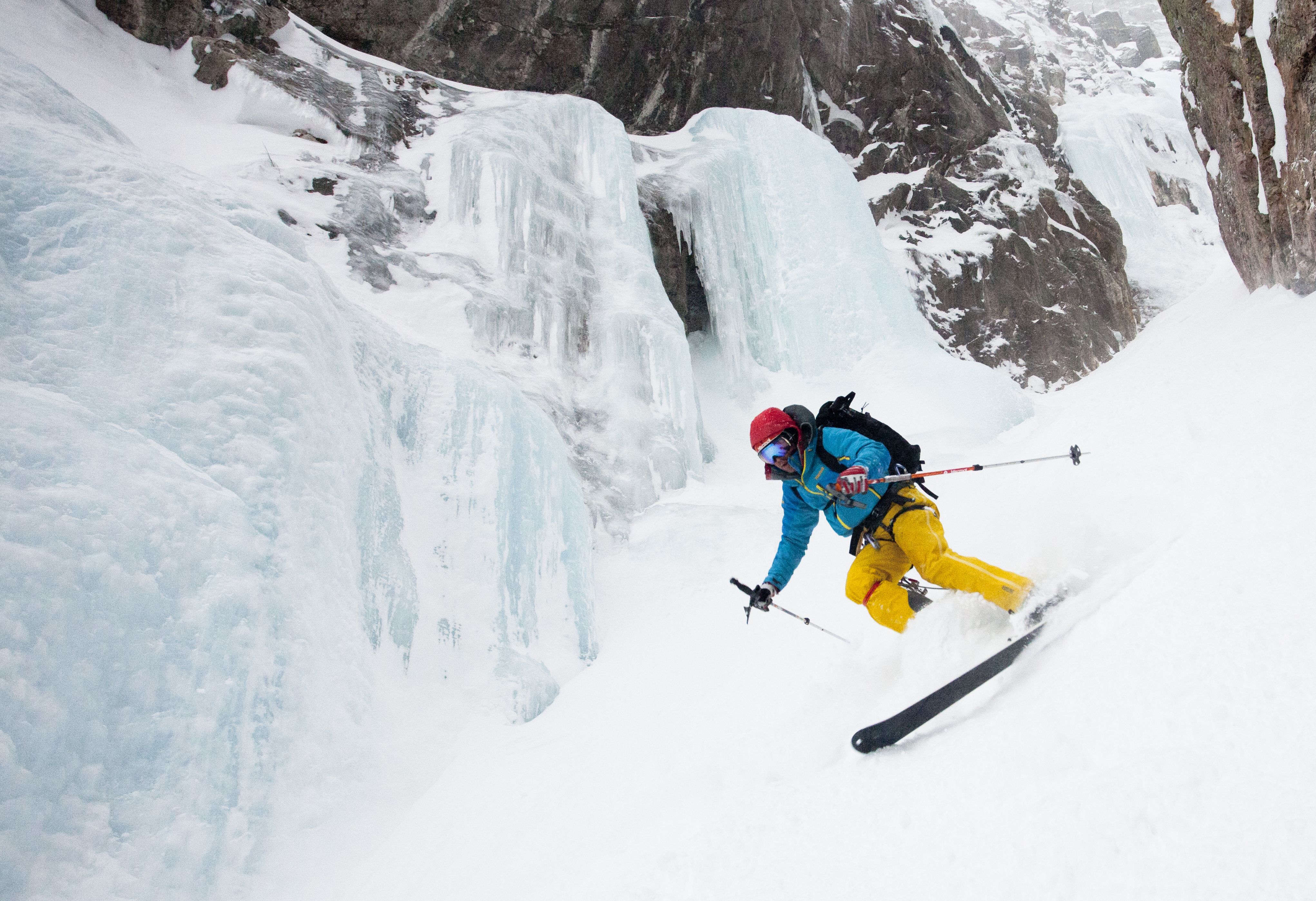 Jackson, Wyoming
- Exum Mountain Guides, North America's oldest and most experienced guide service is proud to announce a scholarship to the Mountain Athlete Freeski Team in Jackson, Wyoming. The Mountain Athlete Freeski Team is a one of a kind organization that is designed to further build on the skills of experienced professional freeskiers and develop younger freeskiers. The goal of the scholarship is to enhance the technical ski mountaineering elements of the professional freeskier. The skills range from technical rope work; snow science, decision-making and mountain travel in the high alpine realm of ski mountaineering and backcountry skiing. The combination and collaboration of these brilliant big mountain freeskiers, accomplished ski mountaineers and professional mountain guides has the potential to become one of the most inspiring ski experiences in the world.
The Mountain Athlete Freeski Team already contains some of the biggest and brightest names in Big Mountain Skiing; Arcteryx Athlete and 2012 World Freeski Tour Champion Crystal Wright, The North Face and Teton Gravity Research Athlete Griffin Post, Marmot Freeski Athletes Hadley Hammer and Pip Hunt. The Freeski team also includes professional snowboarders Matt Annetts (who won the Snowboard Freeride comp in St. Moritz in 2011) and Scott Sheer. The guides Mountain Athlete will working with on the scholarship are the exceptionally well accomplished, IFMGA Guide and Exum President Nat Patridge, Exum Mountain Guide and Marmot Athlete Brenton Reagan and world renowned 2004 US Freesking Champion, heli-ski guide, Outdoor Research Athlete, Exum Mountain Guide and snow scientist Jessica Baker.
MOUNTAIN ATHLETE FREESKI TEAM ETHOS
Professional Freeskiers are Professional Athletes. Professional athletes respect their sport.
Acting like a professional athlete begins with being professional about your fitness. Mountain Athlete directly confronts the media-driven, broh brah culture, which disdains gym-based strength and conditioning for Freeskiers. Until Mountain Athlete, the Freeskiers did their sport for fitness. This is lazy. Professional football players, golfers, tennis players, etc. all do extensive off-season gym-based strength and conditioning to prepare for their sports. Pro Freeskiers should be no different. Their bodies are simply the most important piece of equipment for professional Freeskiers. Off-season gym-based strength and conditioning is how Freeskiers prepare their bodies for the mountain.
Once the ski season starts, professional Freeskiers must complete frequent, on-snow technical practice, training fundamentals to advanced skills, to advance their skiing ability, and safety margin. "Just skiing" all day is not professional.
Mountain Athlete and Exum further understand the importance of mental preparedness - mental fitness, and mountain decision making, and aim to provide out team with technical mountaineering training, avalanche safety training and decision making, and overall mountain decision making skill sets to increase their mountain confidence, competence, and overall survivability.
For more information contact Rob Shaul at
www.mountainathlete.com
Check out the
Exum-Winter
Facebook page.