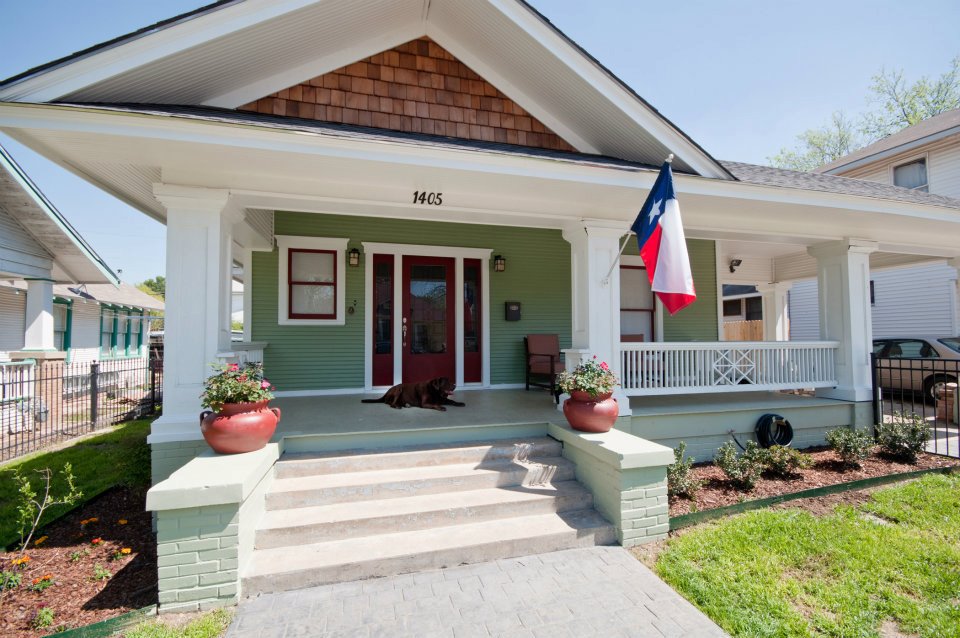 Fort Worth, Texas -- Fort Worth's historic Fairmount neighborhood will host its 30th Tour of Homes over Mother's Day Weekend, May 12-13 from noon to 6:00 p.m. The event celebrates the rich history of the Southwest's largest historic district and more than 1,500 visitors are expected to attend.
In keeping with the tour's traditional format, the 2012 tour will showcase six beautifully restored homes, a renovated commercial property, a newly constructed home built in an appropriate historic style, and a "work-in-progress" home to give visitors a behind-the-scenes look at home restoration.
"Showing varying styles and even showing a home in the midst of renovation gives our visitors insight into what it takes to lovingly restore and care for these historic properties. We have a phenomenal lineup of properties this year and are very excited to celebrate our 30th year of the tour," said Chelsie Thornton, director of this year's event.
The event will kick off with a neighborhood parade at 10:00 a.m. Saturday, which can be viewed from Fairmount Park.
Highlighting the neighborhood's urban charm as well as providing added convenience for tour attendees, Fairmount Bike Taxi will provide complimentary pedicab service between tour stops. Those hoping to grab a quick bite during the event can either visit one of Magnolia Avenue's many restaurants or the food truck rally that will take up temporary residence in Fairmount Park (1501 5th Avenue - across from the community garden between Myrtle and Maddox). Nammi Truck, Gepetto Pizza, and Wiener Man are slated to participate.
"Our goal is for visitors to leave with a sense of what makes Fairmount such a great place to live. Part of its appeal is that it's become such a walkable, urban neighborhood while maintaining its historical roots," said Sean Lynch, Fairmount Neighborhood Association president.
Proceeds from the tour benefit the Fairmount Neighborhood Association, a 501(c)(3) organization, and its mission to preserve, restore and maintain the Fairmount neighborhood and surrounding historic district.
Tickets are available in advance for $12 at Old Neighborhood Grill, The Old Home Supply House, Montgomery Street Antique Mall, Butler's Antiques and online at www.historicfairmount.com. Tickets may be purchased for $18 on event days at the ticket booth located at SiNaCa Studios on Magnolia Avenue.
About Fairmount
Located in the heart of Fort Worth, Texas, and covering nearly a square mile, the Fairmount Southside Historic District contains one of the richest collections of turn-of-the-century housing. Fairmount, comprised of 20 subdivisions platted between 1883 and 1907, was a fashionable and thriving neighborhood in the 1920s. Today, through the efforts of many residents, the area is being revitalized and restored to its past glory. Fairmount was recently featured in the January 2010 issue of Southern Living as one of "The South's Best Comeback Neighborhoods." For more information, visit www.historicfairmount.com.
# # #