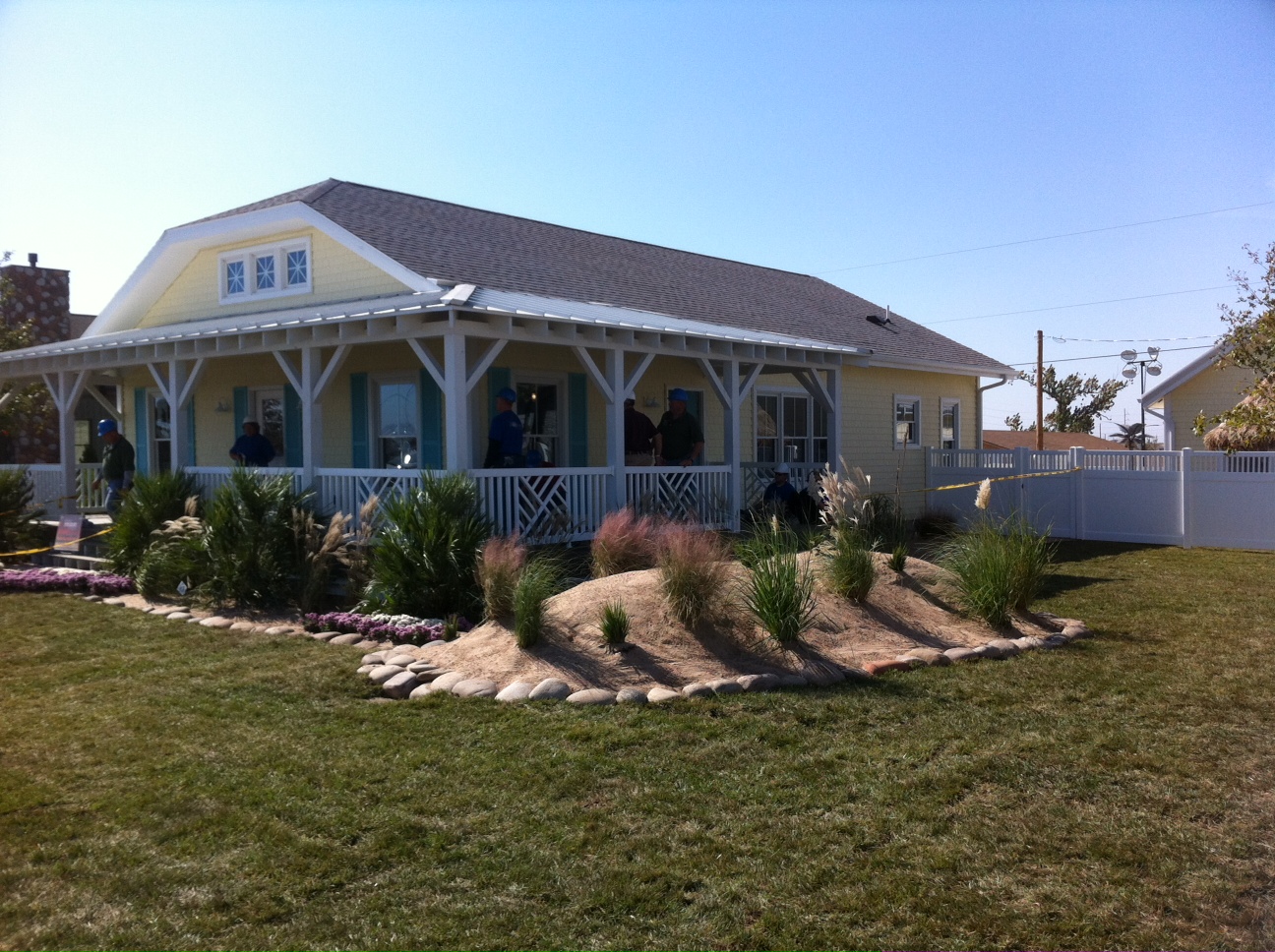 Springfield, Mo. (Jan. 4, 2011) - Faith Technologies, a full-service electrical and technology systems contractor, participated in the Extreme Makeover: Home Edition build in tornado-ravaged town of Joplin, Mo. Crews built seven homes in seven days as part of the show's effort to help the members of the community get back on their feet. The Joplin episode will air Friday, Jan. 13.
General contractor Millstone Custom Homes approached Brian Davis, Faith Technologies' Springfield, Mo., branch service manager, to provide the electrical services for one of the seven homes. Crews from Faith Technologies performed electrical services on the Walters' family home.
"We're thrilled to be part of this inspiring project," said Davis. "The people of Joplin have been put through so much devastation, and the Walters family is no exception. It was great to see members of the community, local businesses and the Extreme Makeover: Home Edition team ban together to help build Joplin back up, and Faith Technologies is proud to be part of those efforts."
This marks the second time Faith Technologies has teamed up with an Extreme Makeover: Home Edition project. In 2010, crews from the Faith Technologies Menasha, Wis., branch performed electrical work at a Neenah, Wis. home.
# # #
About Extreme Makeover: Home Edition
The Emmy award winning reality program, now entering its 9th season, is produced by Endemol USA, a division of Endemol Holding. It's executive-produced by Brady Connell and George Verschoor. David Goldberg is Chairman, Endemol North America. The show airs Fridays from 8:00-9:00 p.m., ET on ABC. For more information, click here.
About Millstone Custom Homes
As a second-generation builder, Sam Clifton has dedicated most of his life to learning his trade. Starting when he was a young boy, Sam worked for his father's construction company. From pouring cement foundations to installing drywall, Sam learned every aspect of the building process. To further pursue his passion for building, Sam also earned a Construction Management degree from Missouri State University. While completing his formal education, Sam continued to learn on the job, building houses with his father. Today, Sam and his talented wife Michelle team up to provide their clients with outstanding design-build services. You can experience the Millstone difference when you walk into one of our custom homes and look around. No two Millstone homes are alike.Each home is designed with all your preferences in mind. To learn more, visit www.millstonehomesllc.com.
About Faith Technologies
Faith Technologies, Inc. is an employee-owned, full-service electrical and technology systems contractor operating in Georgia, Kansas, Missouri, Oklahoma, and Wisconsin. With nearly 1,500 employees, Faith Technologies is one of the largest privately held electrical contractors in the United States. Established in 1972, Faith Technologies is ranked 17th among Electrical Construction and Maintenance magazine's "Top 50 Electrical Contractors" and 51st in Engineering News Record's "Top 600 Specialty Contractors." For more information, visit http://www.faithtechnologies.com, or the blog at http://www.faithtechnologies.com/blog. For information on Faith Technologies' electrical risk management services, visit http://www.faithERM.com.
Find Faith Technologies on social media:
Blog | Twitter | Facebook | LinkedIn | YouTube