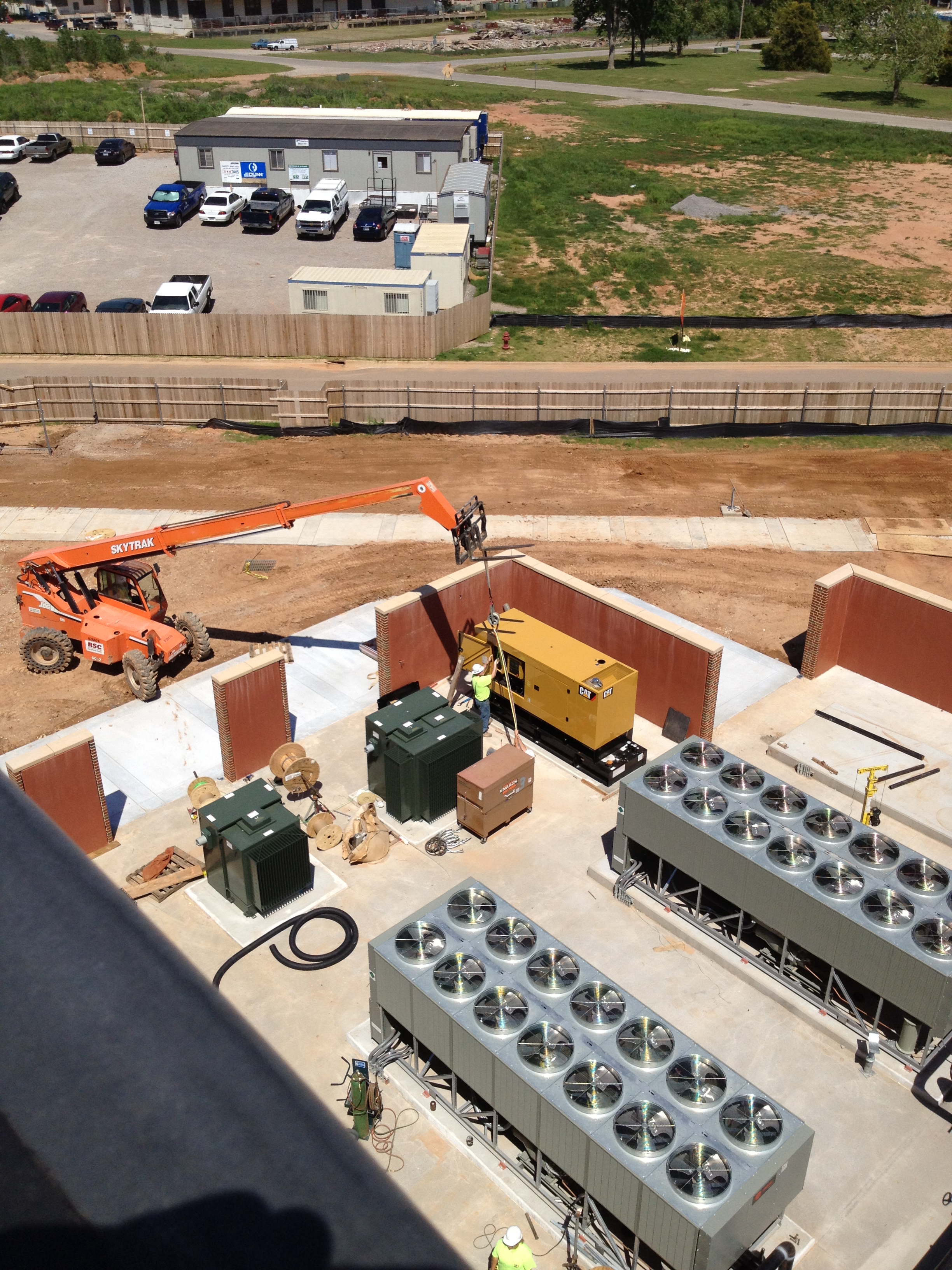 Tulsa, Okla. - Faith Technologies, a full-service electrical and technology systems provider, recently began work on Four Partners Place, a 75,000-square-foot multi-tenant office facility and 13,000-square-foot data center owned by the University of Oklahoma in Norman, Okla.
The three tier data center will consolidate the University's high performance and mission critical computing assets into a single dedicated and secure facility. The new data center is intended to house the equipment for the University's Supercomputing Center for Education & Research, Department of Physics and Astronomy physics research, and Information Technology's Network Operations Center.
Four Partners Place has been designed and will be constructed to achieve Leadership in Energy and Environmental Design (LEED) Certification.
The electrical construction includes emergency generators, compute lighting, automatic transfer switch and paralleling switchgear, and a full distribution system, as well as a fire alarm system. Faith Technologies is scheduled to compute work in July 2012.
# # #
About Faith Technologies
Faith Technologies, Inc. is an employee-owned, full-service electrical and technology systems contractor operating in Georgia, Kansas, Missouri, Oklahoma, and Wisconsin. With nearly 1,500 employees, Faith Technologies is one of the largest privately held electrical contractors in the United States. Established in 1972, Faith Technologies is ranked 17th among Electrical Construction and Maintenance magazine's "Top 50 Electrical Contractors" and 51st in Engineering News Record's "Top 600 Specialty Contractors." For more information, visit http://www.faithtechnologies.com, or the blog at http://www.faithtechnologies.com/blog. For information on Faith Technologies' electrical risk management services, visit http://www.faithERM.com.
Find Faith Technologies on social media:
Blog | Twitter | Facebook | Linkedin | YouTube