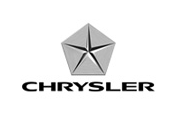 Chicago, IL -
Feeny Chrysler Jeep Dodge
is proud to announce that
The Chrysler Foundation
has stepped up in a huge way to assist in Relief and Recovery efforts for flood victims affected by Hurricane Irene and Tropical Storm Lee. The Chrysler Foundation, the philanthropic arm of Chrysler Group LLC, today announced a donation of $25,000 to
AGAPE Love from Above to Our Community
in support of flood disaster relief and recovery efforts. AGAPE, a Bloomsburg, Penn.-based volunteer organization, has led efforts to assist residents affected by record flooding as the result of Hurricane Irene and Tropical Storm Lee.
"Our hearts and prayers go out to the residents of Bloomsburg and Columbia County," said Jody Trapasso, President - The Chrysler Foundation. "AGAPE and its volunteers have worked tirelessly to get people back on their feet and into their homes. The Chrysler Foundation is proud to support AGAPE's efforts."
Earlier this year, the Foundation provided support for disaster relief efforts in some of the hardest-hit regions of the United States.
"What is wonderful about this large donation is that they contacted us and offered. And we, of course, accepted," said Eileen Chapman, Executive Director of AGAPE. "We are grateful that The Chrysler Foundation recognizes small communities, such as ours, that are facing overwhelming tragedies."
Feeny Chrysler Jeep Dodge
is honored to represent a caring and compassionate brand and their philanthropic efforts are undoubtedly much appreciated. To read this article in it's entirety and to learn more about the
AGAPE Love from Above to Our Community
and
The Chrysler Foundation
, please click
here
.
About
Feeny Chrysler Jeep Dodge
:
Feeny Autos, located in Elgin, IL, sells a large selection of new Chrysler, Jeep, Dodge and Ram vehicles in addition to pre-owned vehicles while providing quality service for automobiles.
The sales and service employees at Feeny Chrysler Jeep Dodge strive to create a comfortable environment in which to do business. They have developed a relationship with long-term customers who know that when they come back to Feeny Autos, they will see a friendly, familiar face. Their employees are the reason we have been successful and a perennial winner of Daimler Chrysler's Five Star Award for Excellence.