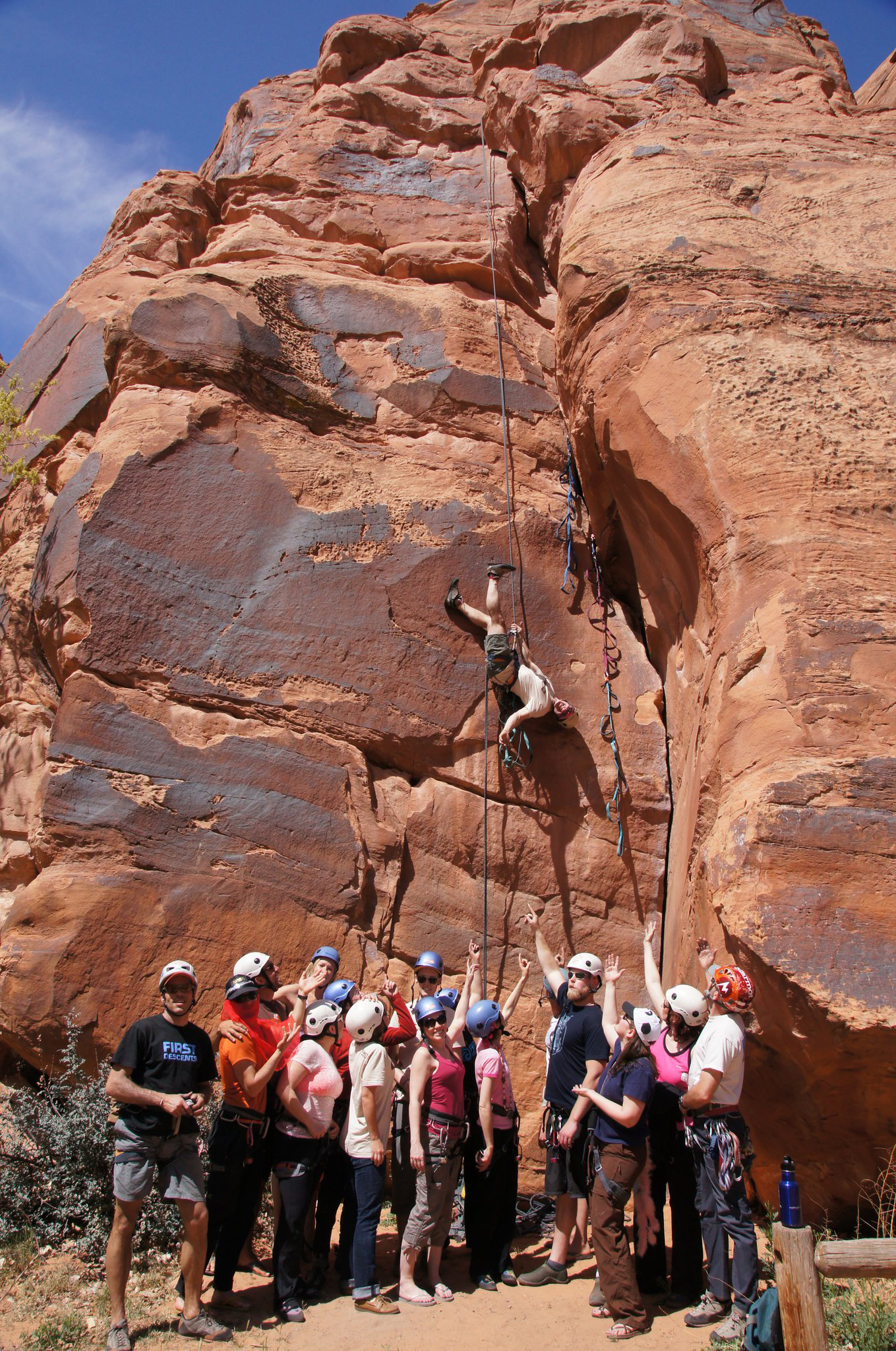 Denver, CO— First Descents, a non-profit organization providing outdoor adventure therapy for young adults with cancer announces the date and locations for its first Team FD fundraising event of 2012, Climbing for Cancer. Scheduled for April 28, 2012, climbers will have an opportunity to raise funds and awareness at 17 different climbing centers simultaneously across the country.
In honor of the 70,000 young adults diagnosed with cancer each year, First Descents has set the goal of climbing 70,000 vertical feet. Participants are encouraged to tap their personal networks to raise funds for young adults fighting and surviving cancer. To join a team and the climbing fun on April 28th, a minimum $25 donation is required. Click here to join a team or to donate to a climber.
Performance eyewear brand REVO has stepped forward as a 2012 First Descents partner, as well as the Presenting Sponsor of this year's Climbing for Cancer event, helping make it the biggest yet.
"The REVO brand both encourages an adventurous lifestyle and partners with organizations that support humanitarian and ecological causes," said Julie Schaffner, REVO Brand Director. "Our brand values align well with First Descents' core mission. The Climbing for Cancer Event is the culmination of our two groups' values working together for a larger cause - to help raise funds that will enable FD to offer additional adventure camp programs in the future."
"What a phenomenal way to kick off our partnership with REVO! Without their support there's no way we could be hosting 17 separate climbing events simultaneously across the country," says Lisa Goldstein, First Descents' Director of Development. "We've set a major climbing goal that will surely test limits and push everyone to reach new heights. I can't wait to see what we accomplish this year."
Participating Climbing Gyms: