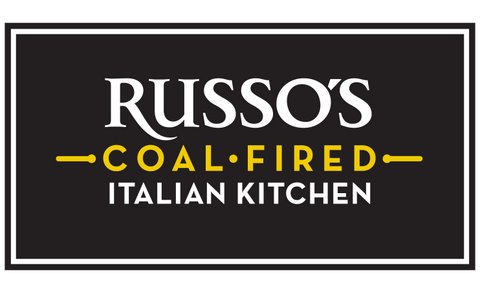 Russo's Coal-Fired Italian Kitchen is extending its footprint beyond Texas. The Houston-based authentic Italian concept recently signed three franchise agreements which will account for 28 restaurants throughout the Middle East including locations in Saudi Arabia, The United Arab Emirates, Bahrain and Qatar.
With two restaurant concepts catering to upscale dining and fast-casual dining, the Russo's brand already has a foothold in the United States with 28 restaurants and plans calling for an additional 10 to 15 new restaurants in 2012.
"We are so excited to be growing both concepts of the Russo's brand overseas," said Anthony Russo, Founder of Russo's New York Pizzeria. "Each market is unique, but they all share a growing demand for authentic Italian cuisine. We are looking forward to serving freshly prepared pasta, seafood and real New York pizza dishes in environments unlike any other."
Mega Holding, a residential and commercial developing group, has signed to bring eight Coal-Fired Italian Kitchens to the Middle East with the first location slated to open in Bahrain, which will mark the first free-standing Coal-Fired Italian Kitchen in the Middle East. Other locations are slated to open in the coming years in Saudi and Doha in Qatar.
Multiple Russo's Coal-Fired Italian Kitchens and New York Pizzerias are also planned to open in The United Arab Emirates. Prime Hospitality, a food and beverage division of Ghobash Trading & Investment Company, signed an agreement to bring 10 restaurants to both Abu Dhabi and Dubai.
Riyadh, Saudi Arabia will also be getting its share of Coal-Fired Italian Kitchens and New York Pizzerias with the signing of an agreement to bring 10 locations to the area.
The warmth and tenderness that radiates from Russo's has earned the eateries' undeniable distinction as the place to go for a genuine Italian experience. One of Russo's distinctive elements is the Italian flare seen in store design. No two locations are the same, as each is built to encompass the community where it resides. Appointed with upscale décor, restaurants feature one-of-a-kind ovens that are in full view of diners as they enjoy their meals amid the oven's glow, magnificent smells and the entertainment of pizza makers hand-tossing dough.
Russo's menu items remain focused on traditional Northern and Southern Italian favorites, with the company's classic New York style pizzas headlining the offerings. Recipes dating back to Chef Anthony's grandparents are featured, including fresh pastas such as Gnocchi Bolognese, seafood and chicken dishes such as Chicken Picatta and Past Di Mare, and delectable desserts including handcrafted Italian Cannolis. All items are made-from-scratch daily with fresh, premium ingredients that Russo has selected himself from countless trips to Italy.
For more information, visit www.nypizzeria.com.