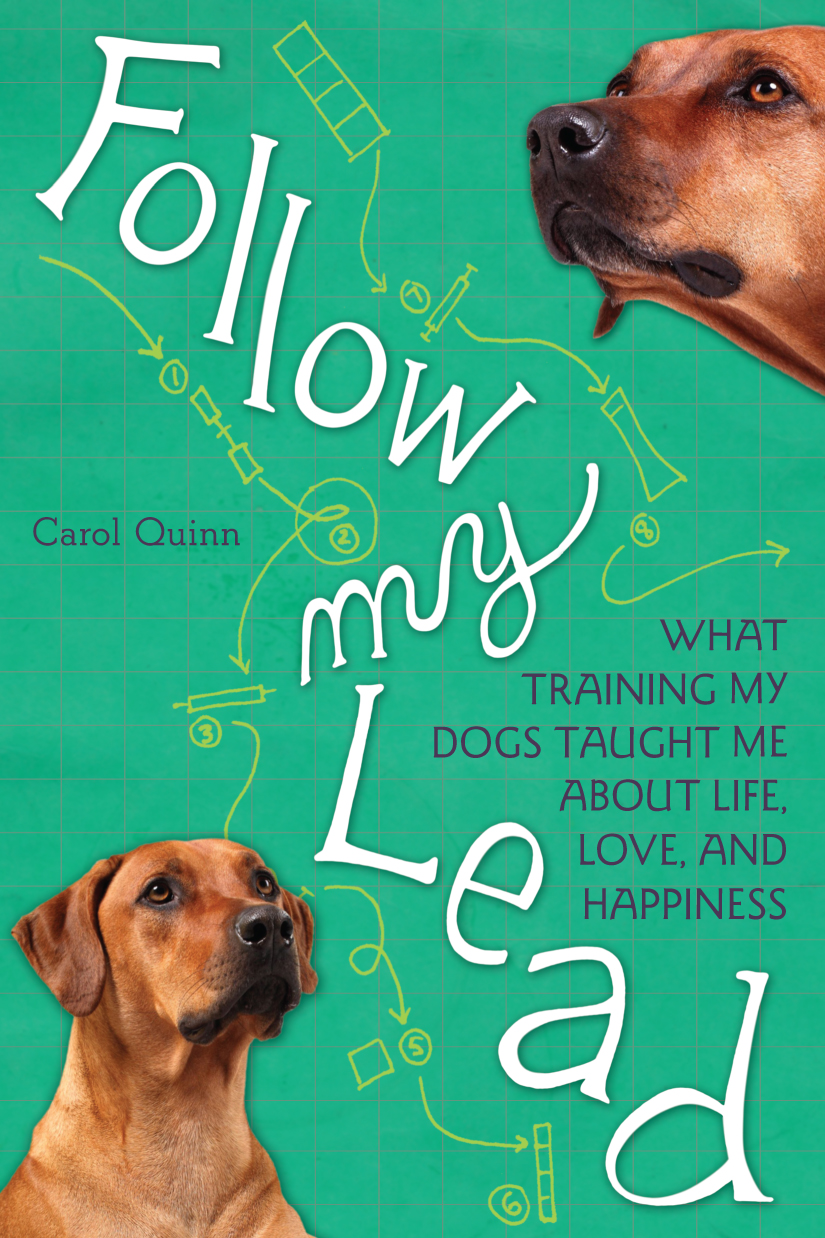 Dog lovers everywhere will treasure this story of one woman's journey to happiness led by two unforgettable Rhodesian Ridgebacks. It's the perfect holiday gift for friends and family. Follow My Lead: What Training My DogsTaught Me About Life, Love, and Happiness by Carol Quinn is available for download or purchase from bookstores or online retailers including Amazon and Barnes & Noble
The story of Follow My Lead follows author Carol Quinn and her dogs as they learn the sport of dog agility. With equal parts humor and inspiration, Quinn's candor is refreshing. "Primarily, this is a memoir of love and dogs," Quinn said. "I was in a bad relationship, and my dogs saved me. But it was more than that. My dogs showed me a much stronger, truer, and happier path to take. And through the sport of agility, and a very demanding teacher, I learned how to navigate the obstacles in my life with more skill--and laughter."
Brett Chrisholm, Editor-in-Chief - LIFE+DOG Magazine said, "I have lived with and loved dogs my entire life, but feel I have been enlightened here. Taking a step back to see what dogs can teach us about our own lives opens the door to truly fulfilling a happy existence and Carol's reminder couldn't be timelier in our connected world."
This December 17th and 18th the AKC/Eukanuba National Championship and the AKC Agility Invitational is being held in Orlando, Florida. As a special gift, signed copies of Follow My Lead will be given to all of the judges in the AKC Agility Invitational. "They give so much of their time to this wonderful sport, and I wanted to honor their dedication," Quinn added.
Visit FollowMyLeadTheBook.com for news about events and book signings.