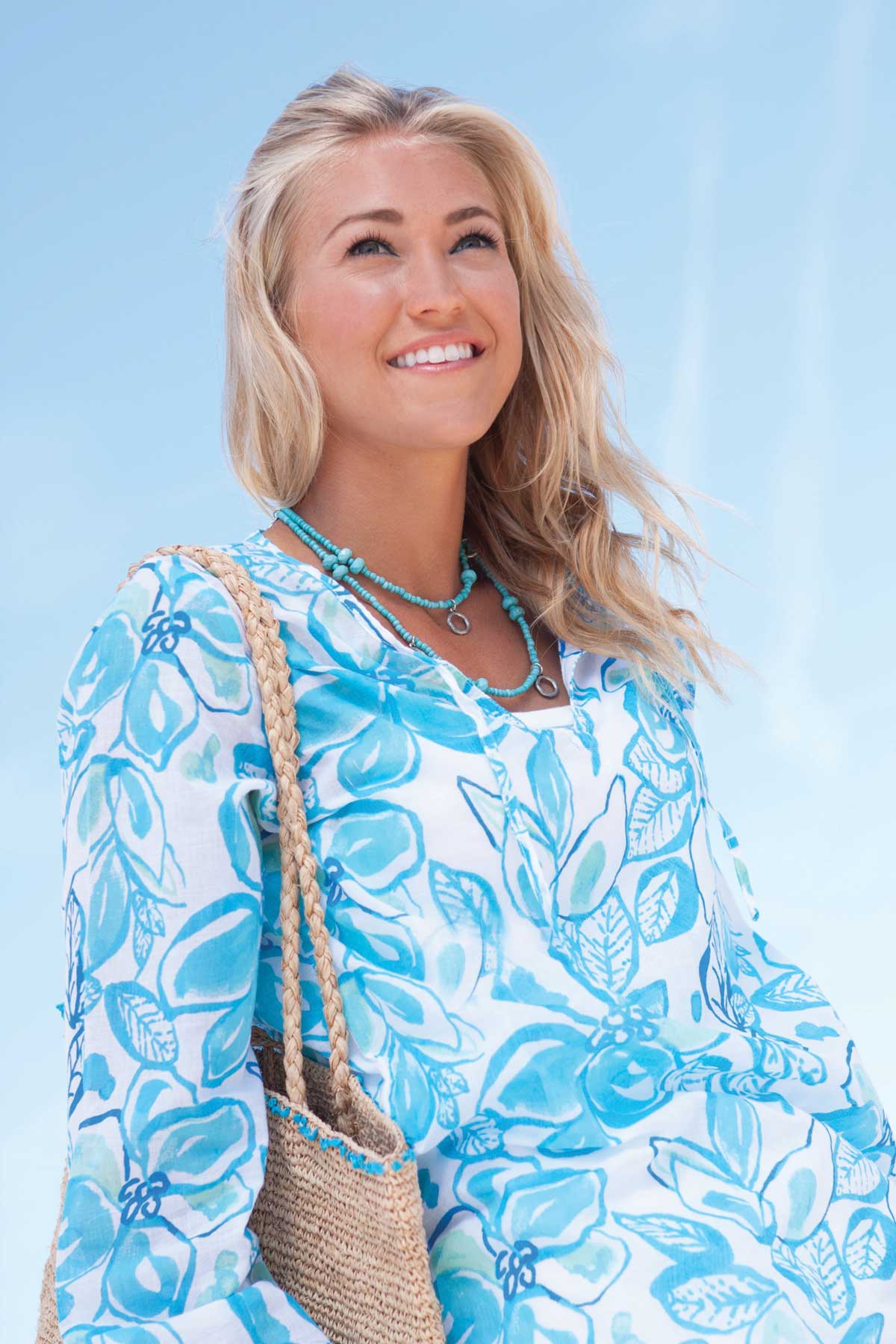 BOULDER, Colo. May 9, 2012— BOULDER, Colo.- Fresh Produce Sportswear today announced dates for the legendary Fresh Produce Boulder Warehouse Sale featuring a huge assortment of signature colorful, comfortable clothes at discounts of up to 80% off retail. Shopping begins at 10:00 a.m. Saturday, May 19th and continues through Memorial Day.
Fans of Fresh Produce clothing fly from far and wide each year to surround themselves in color and stock up on casual dresses, capri pants, tops, tunics, skirts, shorts, t-shirts and more at prices under $15. The highly anticipated sale is held at Flatirons Crossing in Broomfield, near AMC Theaters at the former two-story Borders site.
Fresh Produce has clothes for women in sizes XS-3X and girls sizes 6m-XL. Fresh Produce lovers rave about how more than 80% of their clothes are made in the USA and many are 100% cotton styles. Started in 1984, Fresh Produce continues to inspire women to live life and enjoy color each and every day.
WHERE: The Fresh Produce warehouse sale will be held at Flatiron Crossing, near AMC Theaters at the former Borders site, at 1 West Flatiron Crossing Dr. #332, Broomfield, CO 80021
WHEN: Saturday, May 19: 10a-8p
Sunday, May 20: 10a-6p
Monday, May 21 thru Friday, May 25: 12p-8p
Saturday, May 26: 10a-8p
Sunday, May 27: 10a-6p
Monday, May 28: 11a-4p
About Fresh Produce
For nearly three decades Fresh Produce has delighted women with vibrant prints, inspired color and stylish, comfortable clothing. Collections of skirts, tops, bottoms and dresses feature a signature garment dye process that is more than 80 percent manufactured in the USA. Fresh Produce presents an almost endless array of seasonless looks that truly inspire women to live life and enjoy color. Fresh Produce apparel is sold in more than 500 retail locations and 25 company-owned retail boutiques located across the United States, as well as online at www.freshproduceclothes.com