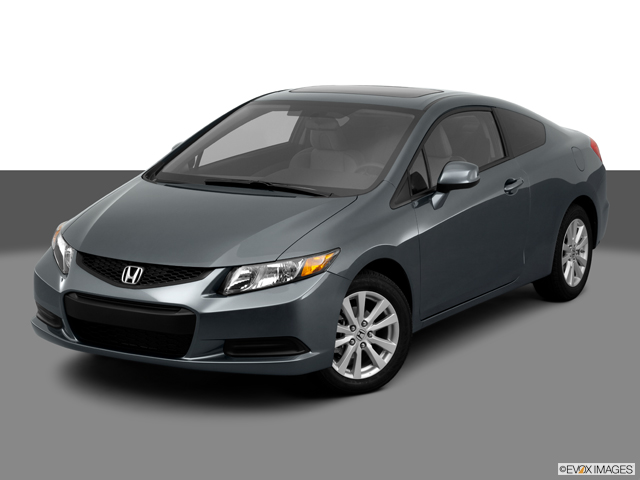 Friendly Honda is excited to report that the reviews are in, and consumers love the 2012 Honda Civic.
Take a look at a review below from edmunds.com:
The Best Yet
By: nmskies on 12/26/11 18:27 PM (PST)
Vehicle
: 2012 Honda Civic EX 2dr Coupe (1.8L 4cyl 5A)
Review
I have owned seven Civics: an 83 hatchback, a 91 DX sedan, a 95 hatchback, a 99 LX sedan, an 05 hybrid, an 07 EX coupe and now, my 12 EX Coupe. I loved my 07, and I believe the 12 is an upgrade on the gen 8. What has improved? I like the softened lines, the road noise has decreased, and the A pillar blind spot has been eliminated by thinning the pillars. Streaming music through Bluetooth from my iPhone is incredible. The quality of the Bluetooth is exceptional. I don't believe the dash is busy at all. The control buttons for the iMid on the steering wheel are intuitive and extremely ergonomic. I have never had a problem with my Civics, and I expect the same from this one.
Favorite Features
* most comfortable seats in small compacts * Bluetooth * ergonomic cockpit * beautiful Polished Steel Metallic color * fuel economy- superb without using ECO button * same proven engine and transmission * no over the top gimmicky exterior gimmicky design * the Coupe fun factor * iMid * three colored dash breaks up the "Picasso-esque" angles *superb visibility *peace of mind driving a Civic with same engine/transmission as Gen 9
To read the full review click here.
To learn more about the Honda Civic, or to schedule a test drive click here.
About Friendly Honda:
Friendly Honda proudly serves the Poughkeepsie, Kingston, Brewster and Newburgh, NY areas with quality Honda vehicles. If you're looking for a used car, they can assist you there as well. ??Friendly Honda provides a full line of services dedicated to their New York customers. From Honda car repairs performed by expert mechanics, to OEM Honda parts and accessories to car loans, Friendly Honda is the smart choice for your automotive needs.??Friendly Honda is located at 1143 Dutchess Turnpike or call (866) 415-7725.
Press Release Powered By Automotive Advertising.