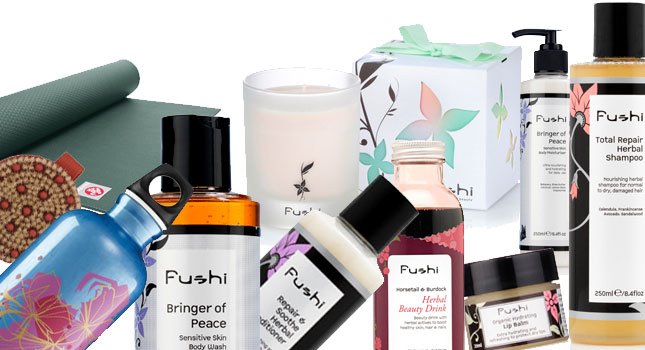 Organic beauty products are making the presence felt even among the giant beauty brands. The demand for natural products is ever increasing.
Sticking to organic beauty products that meet the requirements of your specific skin type is the best way to attain a glowing complexion, according to the International Dermal Institute. Sally Penford, education manager at the organisation, explained that there is no reason to keep switching your skincare routine if your current one suits your skin. She explains that one needs to be aware of is that your skin changes all the time, so it is not necessarily that the product has stopped working. It might be that your skin has changed, so you might need something different.
Our skin type is mostly down to our genes, so if you have had dry skin since childhood, you will have to tweak your skincare regime to reflect this, although from time to time you may experience certain 'skin conditions'. So even though you may have dry skin, you may still experience breakouts due to hormonal imbalances. Everyday your skin reflects what going on in the inside of the body and so tweaking you diet, trying to include supplements when you are stressed or taking herbal remedies all helps maintain skin health from the inside to the out. Every day try and diagnose your own skin, one day it may look duller than usual or late nights may take their toll. If so it's worth investing in a couple of natural beauty products to pep up your complexion when it needs it. Sally Penford advises "Stick to your basic skincare 'tools' - a cleanser, toner and moisturiser - then add a "booster or a serum, a mask or an exfoliant, that can adapt as your skin changes".
There are so many vitamin packed oils as well like Sesame seed oil, for example. Sesame seed oil is packed full of antioxidants, vitamin E and a whole host of good fats that are said to help clear the skin and prevent blackheads. It can also provide a barrier between your delicate skin and the polluted environs, shielding your complexion from pollutants in the air. Other good oils for the skin also include the wonderful anti aging Argan oil. Packed with vitamin E it helps fade away fines lines and works as a super night oil treatment for more matured skins.
Skin research is always going on and Johns Hopkins researchers have developed a jelly-like material and wound treatment method that, in early experiments on skin damaged by severe burns, appeared to regenerate healthy, scar-free tissue.
How to buy Fushi products?
Via the website http://www.fushi.co.uk/
Mail-order by calling 0845 330 1880
Product Range
Herbal Remedies
Herbal Supplements
Nutriceuticals
Superfoods
Herbal hair care
Body care
Aromatherapy
For further information, photography, expert quotes, or interview, please call:
Ria Pattni
PR Ria Pattni
By Phone
Tel : +44 (0) 845 330 1880
Email : Admin@fushi.co.uk
By Mail
Fushi Head Office
3 Bell Ind. Estate Cunnington Street
London W4 5HB
Contact
PR Ria Pattni
www.fushi.co.uk