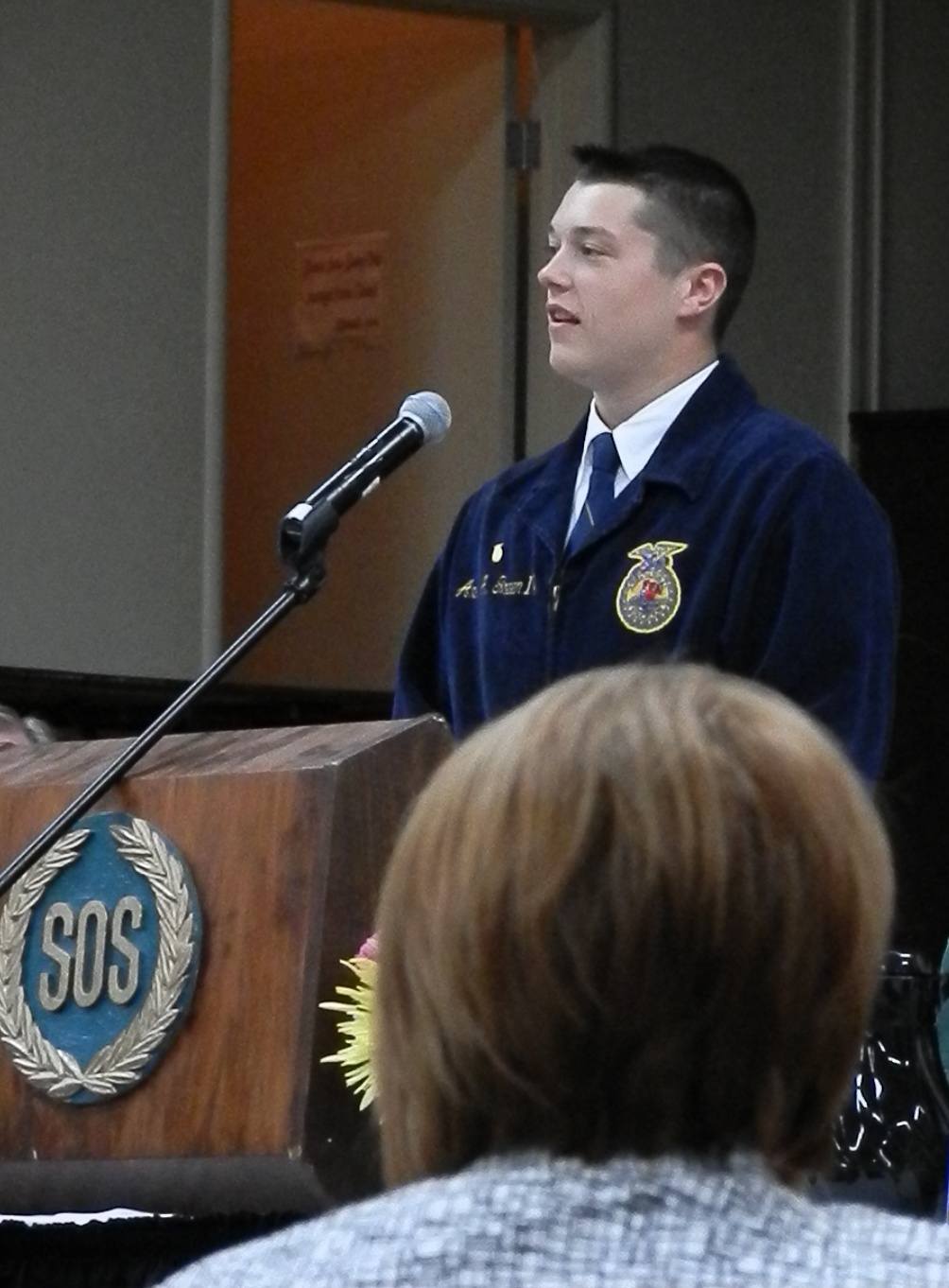 Grimbleby Coleman staff headed out of the office yesterday to enjoy some warm weather and support two local ag events. We were a Silver level sponsor at the Ag Aware Luncheon hosted by the Chamber of Commerce to raise funds for local high school Future Farmer of America (FFA) programs.
There are seven FFA chapters in the Modesto area that teach high school students about agriculture. Students are given the opportunity for hands on learning projects, and they also learn skills and character qualities that will serve them well in any industry. Two current FFA members exhibited outstanding public speaking skills by telling about their FFA experiences and their plans to be involved in agriculture in their careers. One nice aspect of FFA is that no prior ag background is required, and the students talked about how FFA transformed their vision of farming and agriculture.
Later in the day we also attended the 98thAnnual Meeting of the Stanislaus County Farm Bureau. About 200 attendees were at the dinner meeting for the annual election of officers. Assemblyman Bill Berryhill gave an informative update on several legislative items that will impact ag. The event also included a number of awards to local elementary students for their winning essays in the "Imagine this… Stories Inspired by Agriculture" program.
We enjoyed visiting with a number of clients and other folks that stopped by our booth to chat. Hope to see more of you at future events (check our website for upcoming events). It's always inspiring to meet the people that are hard at work putting food on our tables.
-Jeff B.
About Grimbleby Coleman CPAs, Inc.
Grimbleby Coleman CPAs is an accounting and business advisory firm with headquarters in Modesto, California and a second office in Oakdale, California. Since 1973, the firm has been trusted by the families and businesses of the Central San Joaquin Valley to tackle every challenge with deep skill, insight, and experience. You can count on the people at Grimbleby Coleman to go beyond the numbers to actively support your personal and business success. They know that you, too, have people counting on you.
Visit the Grimbleby Coleman blog at http://www.grimbleby-coleman.com/blog/