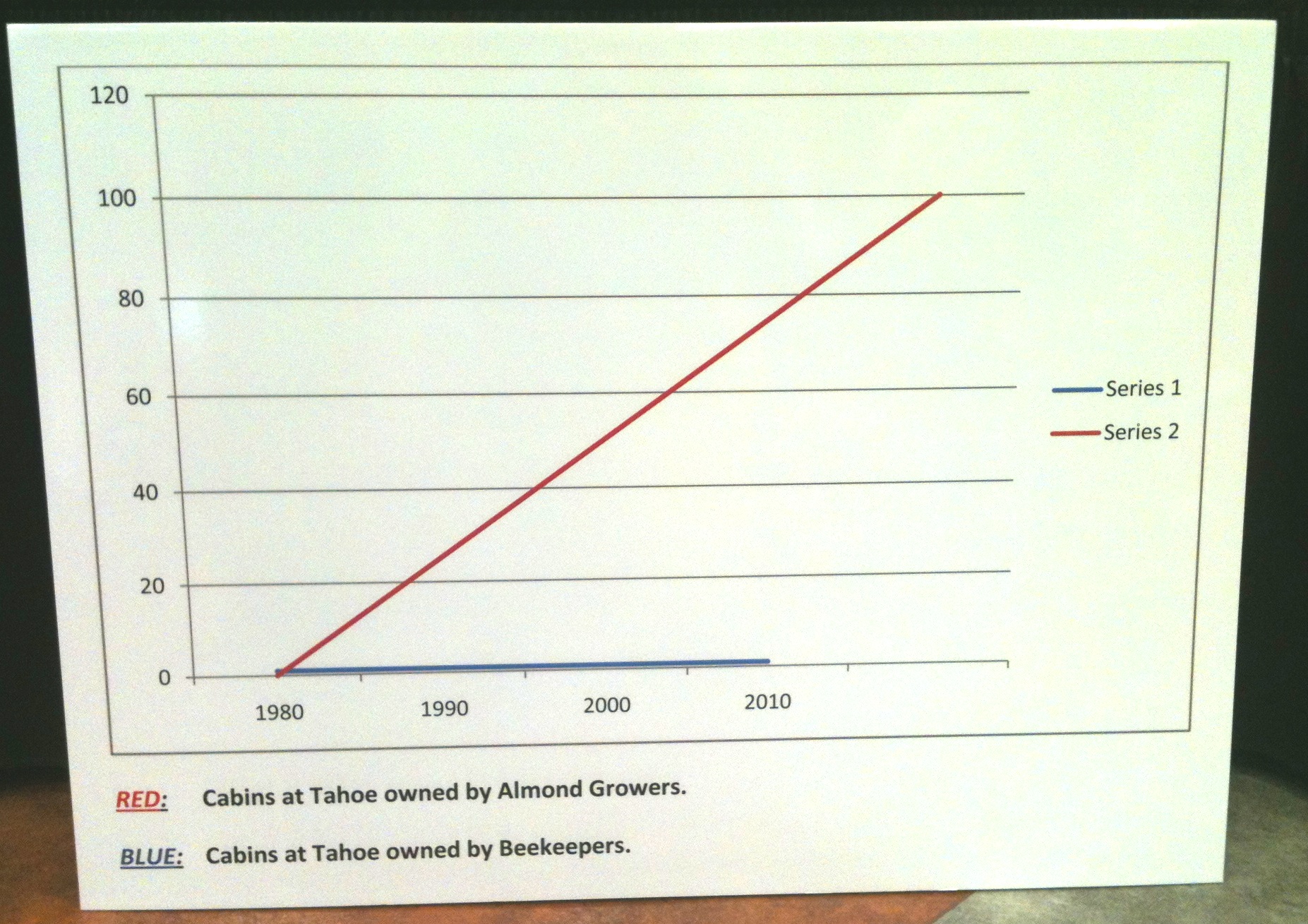 Written by Jeff Bowman, CPA
Grimbleby Coleman was a sponsor at the Oakdale Chamber of Commerce AgScholarship luncheon on Feb.23rd. Our group enjoyed the presentations by Dr. Eric Mussen (UC Davis apiculturist) and John Miller (Vice President, Cal. State Beekeepers Association) on the topic of "What's the Buzz all About?"
Bees play a key role in the $2.6 billion almond industry by providing pollination during this time of year. If you've been enjoying the nice weather and spending time outdoors lately, you've probably observed the blossoming almond orchards and active bees. California's 750,000+ acres of almond trees require over a million colonies of honey bees for pollination, and beekeepers from all over the country play a critical role in meeting that demand. Honey bees have gotten their share of press over the last several years regarding the troublesome losses known as "colony collapse disorder" (CCD).
Dr. Mussen and Mr. Miller talked about the challenges faced by beekeepers, some of whom are struggling to cope with losing 30% of their colonies each year. Research on the cause of CCD is ongoing but so far inconclusive other than pointing to some combination of pathogens, pesticides, or nutritional issues. One interesting fact explained by Dr. Mussen is that the elements causing sickness within the colonies have no impact on the purity of the honey produced, since honey is a water based substance and the foreign elements are found in an oil based (lipid) substance. Just as oil and water don't mix, so the honey is able to maintain its purity without contamination from other negative substances in the colony.
John Miller closed the informative presentation by noting the success of the almond industry, which he illustrated (tongue in cheek!) with the above chart.
###
About Grimbleby Coleman CPAs, Inc.:
Grimbleby Coleman CPAs is an accounting and business advisory firm with headquarters in Modesto, California and a second office in Oakdale, California. Since 1973, the firm has been trusted by the families and businesses of the Central San Joaquin Valley to tackle every challenge with deep skill, insight, and experience. You can count on the people at Grimbleby Coleman to go beyond the numbers to actively support your personal and business success. They know that you, too, have people counting on you.
About Jeff Bowman:
Jeff became a principal of the firm in 2010. His specialty is tax and he thrives on finding and communicating ways for clients to pay as little as possible.
Jeff is a Modesto native, has an MBA, is a CPA, and recently received his Master in Taxation for Golden Gate University. Jeff enjoys "being able to explain a concept or communicate information that helps a client, and being able to learn from the experience of clients who are very successful at what they do."