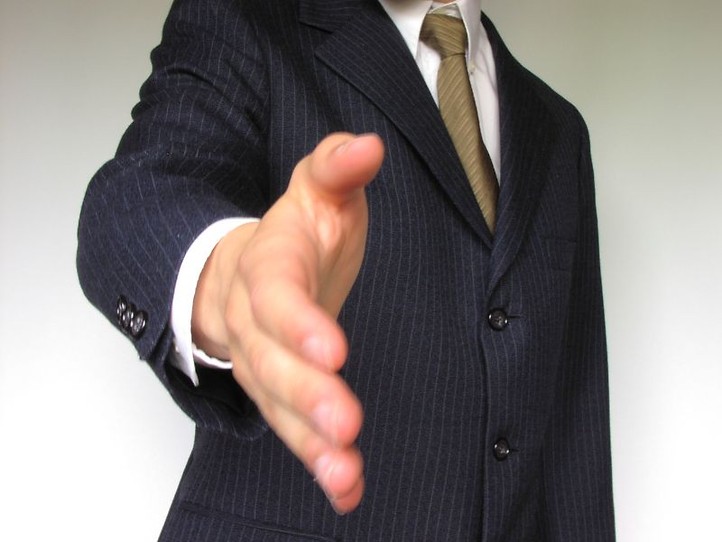 What do you get when you put over 100 accountants in a room for 3 hours? Wait! It's not a joke, even though this statement may bring to mind the old yarn "Why did the accountant cross the road? To bore the people on the other side." On the contrary, you would actually be surprised to find a lively group of outgoing individuals, bubbling over with energy and sociability.
The annual IMA Student Night, hosted by California Chapter 384 of the Institute of Management Accountants, brings together a wide range of both professionals and students for networking and dinner. The evening concludes with a question and answer session fielded by a panel of individuals who are getting started in their accounting career. This year's panel featured K-deep Dhaliwal, CPA, Business Assurance Manager for Moss Adams LLP; Shannon Ferrero, Staff Accountant for Foster Poultry Farms; Carmen Garcia, Administrative Analyst for the CSUS College of Business Administration; and Matthew Gurule, Financial Advisor for Merrill Lynch. Each individual brought a varied range of knowledge and insights, with Matt and Carmen having hiring experience, and K-deep and Shannon having recently gone through the job seeking process.
Here are just a few of the helpful insights young attendees left with:
Take advantage of everything your school has to offer and get involved. Join community organizations, attend career fairs, and utilize internship opportunities. The more you do, the better it will look to recruiters. Keep in mind that there will be times where you have to burn the candle at both ends, both while you're in school and in your career. "You'll be amazed at how much you can do. You just have to manage your time well," said Carmen.
Work experience will give you a leg up on the competition. It's the hands-on experience that teaches application of theory and the little intricacies that just can't be learned in a classroom.
Network, network, network, and do it sooner than later. "It's all about who you know," said Carmen. Shannon could attest, as her first two positions were attained by connections made at school career fairs. And "don't wait to network," said K-deep. "A lot of us think we can sit around until our junior and senior years, THEN start making connections, " but your best bet for finding a position after graduation is by doing it early and often.
How you present yourself is extremely important. Dress appropriately to job interviews, that is, suits, ties, and appropriate business attire for ladies. According to Matthew, if you "look like you're getting ready to go out on a Friday night," you're not going to be taken seriously. Carmen stressed that this attention to attire should additionally go beyond just the work and interview environment. "Of course, you don't have to wear a three piece suit every day, but you never know who you're going to run into and when." Stay well groomed and maintain a look of confidence and self respect.
Use spell check, but don't trust it. "If I see a spelling error on your resume," says Matthew, "that shows me that you can't pay attention to details." Have a well put together resume that you've checked over more than once, and maybe had a friend or ten check over as well. And be sure to include your GPA, as some recruiters pay extra attention to those that do.
Don't expect to have a glamorous accounting job on your first time out. K-deep, for example, started out stuffing envelopes in a front office, but as supervisors began to gain confidence in his abilities, they gave him more and more responsibilities. Carmen began doing secretarial and bookkeeping work ("anything to do with numbers") before formally moving into the accounting field. Sometimes you have to start at the bottom to get to the top.
Learn about your potential employer before the interview and definitely before you accept a position. Do some background checking beforehand; the web is a great resource for researching a company. Use the interview as an opportunity to ask questions about work culture and expectations. "Ask what a day in the life would be like," said K-deep. And Carmen stressed finding out what turnover rates are like. "If you go around the table and each person has been there only one or two years" that's probably not a good fit for someone seeking a stable position. "I personally don't want to be looking for a new job every year," she said.
When you finally meet that recruiter, be persistent. Say hello each time you meet them at a career fair or function, and reintroduce yourself if necessary. If you are truly interested in working for their company in the future, make it obvious! Send follow-up emails reinforcing your desire for an interview, and once you get that interview, follow-up again with a thank you. There are ways to be persistent without coming across as a nag.
For information about careers at Grimbleby Coleman CPAs, visit the career portion of our website.