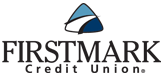 Geezeo (www.geezeo.com), a diversified FinTech firm that offers online financial management (OFM) tools, personal financial management (PFM), and internet banking marketing platforms to financial institutions, announced today that Texas-based Firstmark Credit Union has selected Geezeo to provide a PFM solution and integrated marketing platform.

"We looked at other PFM solutions and found that Geezeo's white label solution provided the functionality and benefits our members want and need," said Fred Hagerman, SVP, CMO, Firstmark Credit Union. "This is a terrific win-win scenario, with members gaining a new level of ease and convenience and the credit union benefiting by gaining a robust, data driven online marketing platform."

"Firstmark has more than an appetite for building a stronger online experience," said Bryan Clagett, CMO of Geezeo. "This is a financial institution that plans to leverage PFM in a way that provides stronger solutions to their members, in support of the organization's member service, growth and retention objectives.


About Firstmark Credit Union
Firstmark Credit Union provides financial services to anyone who lives, works, worships or attends school in Bexar County, as well as education-related employees in Bexar County and the 12 surrounding counties; and their relatives. Established in 1932, the Credit Union serves over 90,000 members and manages more than $700 million in assets.

About Geezeo
Founded in 2006, Geezeo offers an integrated suite of Online Financial Management (OFM) tools and services including Personal Financial Management (PFM) software for banks and credit unions. PFM empowers online customers, giving them a holistic view of their financial assets, liabilities and budgets. Geezeo's unique platforms help financial institutions develop online customer dialog while generating growth through customer acquisition and increased wallet share.