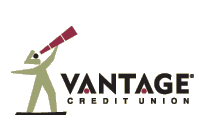 HARTFORD, Conn., Feb. 22, 2010 - Geezeo (www.geezeo.com), a diversified online banking provider that offers personal financial management (PFM), social networking and Web community platforms to financial institutions, announced St Louis based Vantage Credit Union has signed on as a new user of Geezeo's online consumer finance platform.
Geezeo's platform seamlessly integrates its financial tools and social networking capabilities with Vantage Credit Union's traditional online banking functionality. Vantage members now have access to Geezeo's fully customizable online PFM and social networking platform, which amalgamates account aggregation, budgeting, goal setting and tracking, community forums, cross marketing and educational content to members.
"Geezeo's inventive account aggregation tools provide additional benefits to our members to enhance the overall online banking experience, such as enabling them to develop budgeting goals, setting up spending targets and identifying ways to save more money," said Eric Acree, Executive Vice President, COO at Vantage Credit Union.
"We're thrilled to be working with a credit union that is creating such an unparalleled online experience," said Peter Glyman, co-founder of Geezeo. "From the get-go, it was clear that Vantage and Geezeo share a vision that goes well beyond the typical online banking experience".
Geezeo's customizable interface with single sign-on capabilities enables consumers to access the suite through their financial institution's online banking platform.

About Geezeo
Founded in 2006, Geezeo offers Internet banking solutions including personal financial management (PFM), online community trust-based marketing, account access and bill payment. Geezeo's unique platforms help financial institutions develop online customer dialog while generating growth through customer acquisition and increased wallet share. For more information on the privately held company, visit www.geezeo.com.