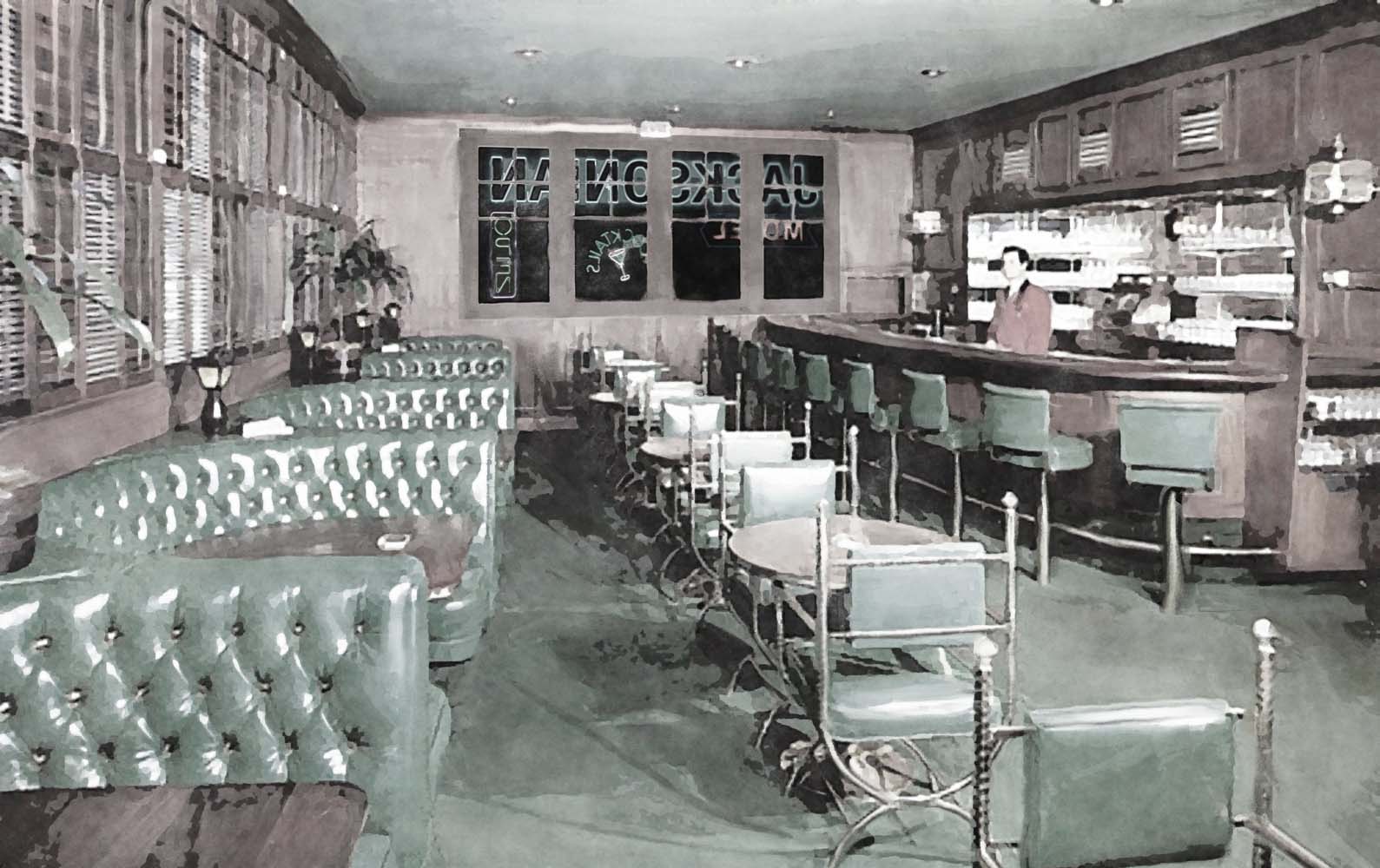 LOS ANGELES, February 3, 2012 — Even before opening night, the world premiere of Pulitzer Prize winner Beth Henley's The Jacksonian has been extended for an extra week through Sunday, March 25 in the Audrey Skirball Kenis Theater at the Geffen Playhouse. Original cast members including four-time Oscar nominee and Broadway vet Ed Harris who appeared at the Geffen Playhouse in Wrecks; Glenne Headly, most recognizable for her big-screen role in Dirty Rotten Scoundrels and seen at the Geffen Playhouse in the live radio reading of It's a Wonderful Life; Amy Madigan from Broadway's Streetcar Named Desire and Oscar nominee for Twice in a Lifetime, Bill Pullman, most recently seen on Broadway in Oleanna and on-screen in HBO's Too Big to Fail; and young stage and screen actress Bess Rous will stay on for the extension. Closing night, now Sunday, March 25, will include pre-show champagne and a post-show reception with heavy hors d'oeuvres.

This eerie offering directed by Tony Award winner Robert Falls transports us to a seedy motel in Jackson, Mississippi circa 1964. You go to The Jacksonian Cottages to bury your secrets, making the motel an unsettling world where the subversive becomes commonplace and the passage of time becomes hauntingly unpredictable. Revolving around the night of a murder, The Jacksonian is a surreal trip that is rife with disturbingly dark humor. As this salacious tale's mysterious events unfold, both characters and audience find themselves on a road that ultimately leads to a dead end.

The Geffen Playhouse production marks the world premiere of this play.

THE JACKSONIAN
Written by Beth Henley
Directed by Robert Falls
Preview Performances: Tuesday, February 7 – Tuesday, February 14, 2012
Opening Night: Wednesday, February 15, 2012
Closing Night: Sunday, March 25, 2012

Cast
Ed Harris Bill Perch
Glenne Headly Eva White
Amy Madigan Susan Perch
Bill Pullman Fred Weber
Bess Rous Rosy Perch

Production Credits
Set Designer Walt Spangler
Costume Designer Ana Kuzmanic
Lighting Designer Daniel Ionazzi
Sound Designer/Composer Richard Woodbury
Production Stage Manager Young Ji

Performance Schedule
Monday No performances
Tuesday – Friday 8:00pm
Saturday 3:00pm; 8:00pm
Sunday 2:00pm; 7:00pm

Ticket Info
Ticket prices are $89 for preview performances and range from $94 - $99 for the regular run. Prices for extension week (Tuesday, March 20 – Sunday, March 25 at 2:00 p.m.) range from $99 - $139. Tickets for closing night (Sunday, March 25 at 7:00 p.m.) are only available through a special VIP package for $250, which includes pre-show champagne and a post-show reception. Contact the Geffen Playhouse box office in-person, via phone at 310-208-5454 or online at www.geffenplayhouse.com for updated pricing and seating availability.


Biographies

ED HARRIS (Bill Perch)
Ed Harris previously appeared at the Geffen Playhouse in 2009 as Edward Carr in Neil LaBute's Wrecks (LADCC Award for Best Solo Performance), a role he originated at the Everyman Palace Theatre in Ireland as well as reprised for the New York run in 2006. Harris' theater credits include: Taking Sides, Fool for Love (Obie Award -Outstanding Actor), Precious Sons (Drama Desk Award - Outstanding Actor), Prairie Avenue (LADCC Award), Scar, A Streetcar Named Desire, The Grapes of Wrath, Sweet Bird of Youth, and Simpatico (Lucille Lortel Award - Best Actor). On screen, Harris, who will next be seen in the feature thriller, Man on a Ledge and in HBO's Game Change, has appeared in over 50 films and been nominated for four Academy Awards. He has been honored with a Golden Globe, a SAG Award, and a National Society of Film Critics Award for his work in films. He has directed two films in which he also starred: Pollock and Appaloosa, which he co-wrote, directed and produced.

GLENNE HEADLY (Eva White)
Theater: Balm in Gilead ( N.Y., Chicago ), Aunt Dan & Lemon, (London's Almeida Theatre); Detachments (Los Angeles), My Brilliant Divorce, (Galway, Ireland ); Arms and the Man, (Broadway ); former longtime member of Chicago's Steppenwolf Theatre Company (four Jefferson Awards); Love, Loss, and What I Wore (Geffen Playhouse). Television: On Golden Pond (live telecast ); Bastard Out of Carolina; Lonesome Dove (both Emmy nominated for best supporting actress film/mini-series); Pronto. Film: Dirty Rotten Scoundrels; Dick Tracy; Mr. Holland's Opus; Mortal Thoughts, Nadine; What's the Worst that Could Happen; Sgt. Bilko: Making Mr. Right; Breakfast of Champions; The Amateurs; 2 Days in the Valley; The Jonses.

AMY MADIGAN (Susan Perch)
Theater credits: Streetcar Named Desire (Broadway), A Lie of the Mind (Mark Taper Forum,) Steven Wants to Play the Blues (LATC), The Lucky Spot (MTC), Prairie Avenue (Los Angeles), In the Boom Boom Room (Los Angeles). Film credits include: Twice in a Lifetime (Academy Award Nomination), Gone Baby Gone, Once Fallen, Winter Passing, Female Perversions, Uncle Buck, Field of Dreams, Alamo Bay, Streets of Fire, Places in the Heart, Love Child and others. Most recent television includes: Memphis Beat and Fringe, other credits include Grey's Anatomy and Criminal Minds. Received a Golden Globe Award and Emmy nomination for Roe Vs. Wade, Cable Ace Award for Best Actress for And Then There Was One and The Laundromat. Other credits include HBO Carnivale, The Laramie Project, A Bright Shining Lie and Shot in the Heart. Madigan has done many other TV films. Upcoming films include: Dustin Lance Black's What's Wrong With Virginia and Jenny Deller's Future Weather.

BILL PULLMAN (Fred Weber)
Bill Pullman started acting professionally in New York theater in 1983, and shortly after began his film career. His movie work includes blockbuster comedies (Ruthless People, Spaceballs), dramas (The Accidental Tourist, Igby
Goes Down), romantic comedies (Sleepless in Seattle, While You Were Sleeping), action (Independence Day), thrillers (Malice), westerns (The Virginian, Wyatt Earp), film noir (The Last Seduction, The Zero Effect), and horror
(The Grudge). His theater work includes the Broadway revival of David Mamet's Oleanna, the Broadway world premiere of Edward Albee's The Goat (Drama Desk nomination), as well as Albee's Peter & Jerry (Drama Desk nomination). Bill directed for the anthology TV series Night Visions, and directed and produced the TNT movie The Virginian. He recently starred in HBO's Too Big To Fail and just wrapped production on the BBC and Starz series Torchwood. Bill received a BA from the State University College at Oneonta, and an MFA in Theater Directing from the University of Massachusetts at Amherst. He taught in the Theater Department at Montana State University in Bozeman for two years before heading to New York.

BESS ROUS (Rosy Perch)
Off-Broadway: From Riverdale to Riverhead (Studio Dante), Open House (The New York International Fringe Festival). Regional: The How And The Why (McCarter Theatre), The Diary of Anne Frank (Roundhouse Theatre). Film: Darkroom (2012), What Just Happened, The Hungry Ghosts. TV: Law & Order: SVU, Mad Men (Recurring), Gossip Girl (Recurring), Law & Order (Seasons 15 and 20), Army Wives, New Amsterdam, Third Watch, Damage Control, Loving Leah (CBS/Hallmark). She is a graduate of The Mason Gross School of the Arts at Rutgers University (BFA) and The London Academy of Theatre.

ROBERT FALLS (Director)
Robert Falls has been the artistic director of Goodman Theatre since 1986. Recent credits for the Goodman include his critically acclaimed adaptation of The Seagull and the world premiere of Rebecca Gilman's A True History of the Johnstown Flood (one of Time magazine's "10 best" of the season). Mr. Falls' Broadway productions of Death of a Salesman and Long Day's Journey into Night received multiple Tony Awards, and his Shakespeare Theatre production of King Lear garnered Helen Hayes Awards for Outstanding Direction and Production. Other recent credits include the Broadway revival of Desire Under the Elms, the Tony-nominated Broadway revival of Talk Radio, the American premiere of Shining City, Elton John and Tim Rice's Aida for Walt Disney Theatricals, and the world premieres of Arthur Miller's Finishing the Picture and Richard Nelson's Frank's Home. Current directing projects include Three Hotels for the Williamstown Theatre Festival and the Midwest premiere of John Logan's Tony Award-winning Red for the Goodman.

BETH HENLEY (Playwright)
Beth Henley was born in Jackson, Mississippi. Her plays have been produced internationally and translated into over 10 languages. Crimes of the Heart and The Wake of Jamey Foster were performed on Broadway. Off-Broadway productions include: The Miss Firecracker Contest, Am I Blue, The Lucky Spot, The Debutante Ball, Abundance, Impossible Marriage, and Family Week. Her play Ridiculous Fraud was produced at McCarter Theatre as well as South Coast Repertory Theatre. Beth Henley was awarded the Pulitzer Prize in Drama and the New York Drama Critics Circle Award for Best American Play for Crimes of the Heart. Other awards include: American Theatre Wing 1998 Award for Distinguished Achievement in Playwrighting; Susan Smith Blackburn Finalist for Crimes of the Heart and Ridiculous Fraud; Richard Wright Literary Excellence Award 2000; New York Stage and Film Honoree, 2007; ATHE Career Achievement Award, 2010. Ms. Henley has the honor of serving as Theatre Arts Presidential Professor at LMU, Los Angeles.

ABOUT THE GEFFEN PLAYHOUSE
The Geffen Playhouse has been a hub of the Los Angeles theater scene since opening its doors in 1995. Noted for its intimacy and celebrated for its world-renowned mix of classic and contemporary plays, provocative new works and second productions, the Geffen Playhouse continues to present a body of work that has garnered national recognition. Named in honor of entertainment mogul and philanthropist David Geffen, who made the initial donation to the theater, the company was founded by Gilbert Cates, and is currently helmed by Artistic Director Randall Arney, Managing Director Ken Novice and Chairman of the Board Frank Mancuso. Proudly associated with UCLA, the Geffen Playhouse welcomes an audience of more than 130,000 each year, and maintains an extensive education and outreach program, designed to engage young people and the community at large in the arts. For more information, please visit geffenplayhouse.com.

LISTING EDITORS PLEASE NOTE:
Audrey Skirball Kenis Theater at the Geffen Playhouse
10886 Le Conte Avenue
Los Angeles, California 90024
Box office: 310-208-5454
www.geffenplayhouse.com

# # #