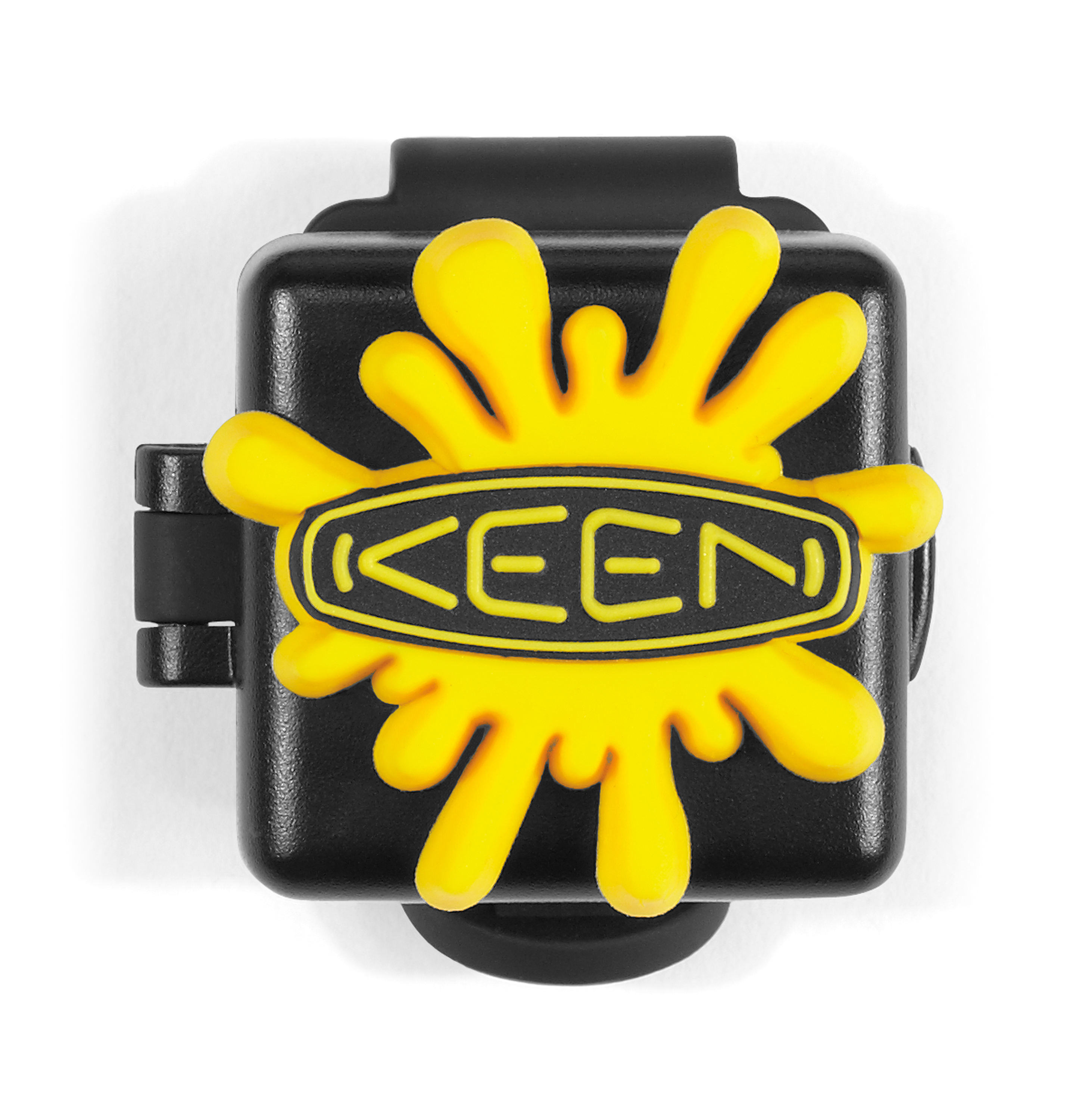 Boulder, CO — GeoPalz and KEEN Footwear are partnering in an effort to get families up and active with an exclusive 'gift with purchase' program this holiday season. From Monday December 19 until the end of 2011 any KEEN footwear purchased on keenfootwear.com garners the customer a free KEEN-branded GeoPalz pedometer.
"This collaboration is important because it joins two brands that are truly 'keen' on healthy lifestyles and family adventures." says GeoPalz CEO Rich Schmelzer. "It offers more than a great gift; it offers a true solution for a more active and fun lifestyle."
"GeoPalz and KEEN are a perfect fit. We share the mission of bringing the joy of recess back for the entire family one-step at a time." says KEEN VP of Marketing Phyllis Grove. "Through this partnership we hope to help KEEN fans find a simple way to have more fun while wearing KEEN shoes."
The KEEN GeoPalz users convert their steps into points on the GeoPalz.com website and can win exclusive prizes from the KEEN prize wall. Starting November 22 KEEN GeoPalz will be available for purchase on the KEEN website for $25.
GeoPalz version 2 pedometers track 21 days of steps and vigorous activity points. To get the whole family moving, families can register together on the site using GeoPalz and pedometers from 3rd party companies.
Keen Inc., based in Portland, OR, manufactures hybrid trail and casual products, including footwear, bags and socks, that transition seamlessly from work to play, and enable people to pursue a Hybrid lifestyle: create, play and care. The company recently launched the KEEN Recess Revolution, encouraging adults to take a 10-minute outdoor "Recess" breaks every day to re-energize at work and be healthier and happier. Recess is Back is KEEN's campaign to promote the need for adults to take a break from the daily grind, get outside and create their own playground. For additional details about Recess is Back and join the KEEN Recess Revolution visit recess.keenfootwear.com.
GeoPalz is a family-owned business founded in 2008 by Rich and Sheri Schmelzer and Alexandra O'Leary, the creators of Jibbitz™. As parents, the creators of GeoPalz wanted their mission to align with current and developing national campaigns to fight childhood obesity by encouraging youth to lead active lifestyles. GeoPalz kid-friendly pedometers feature unique, fun designs and a safe online community that motivates children by converting physical activity and "vigorous activity points" which can be redeemed for free, activity-based toys and awards. www.geopalz.com - www.facebook.com/GeoPalz - www.twitter.com/GeoPalz