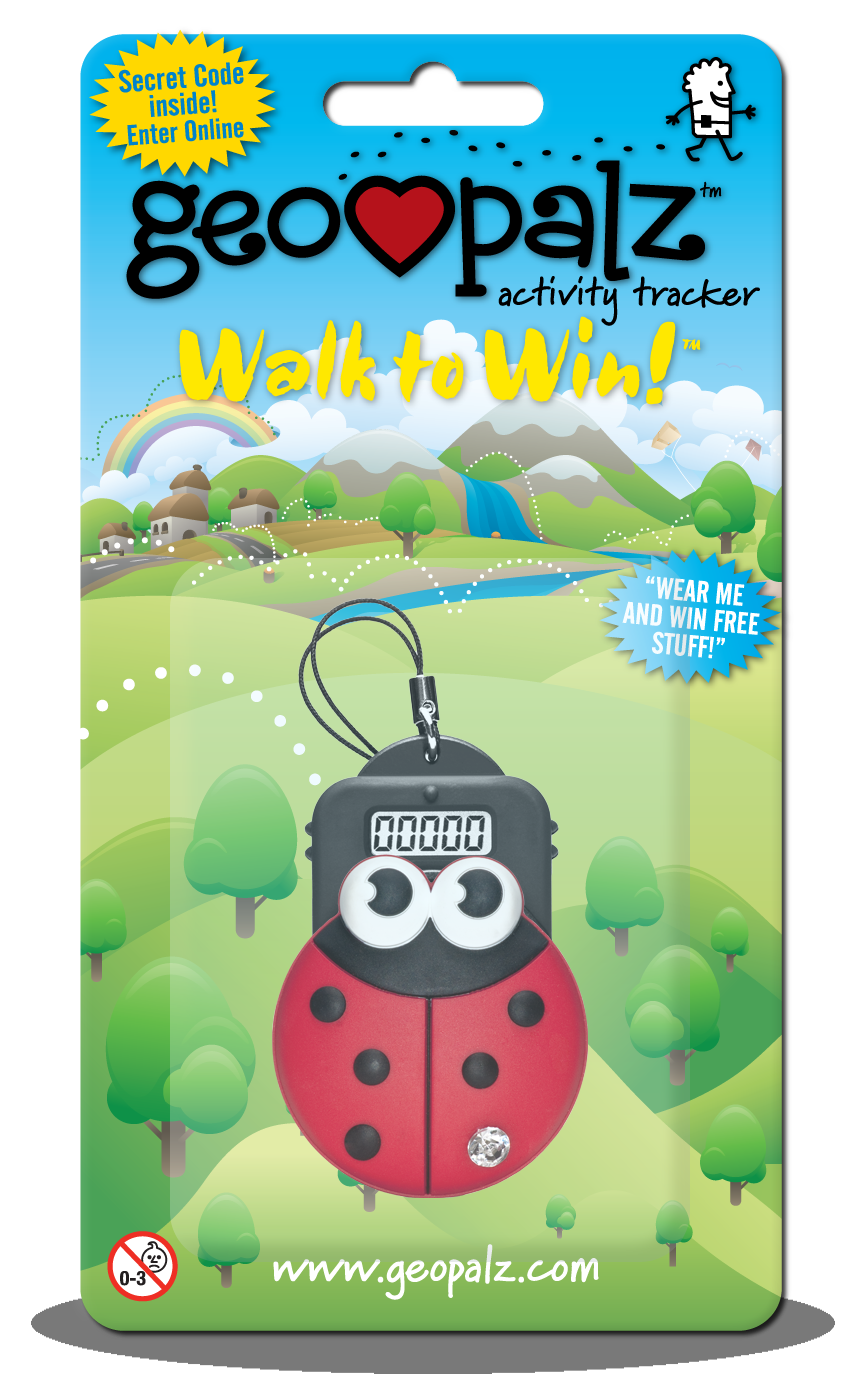 Boulder, CO—GeoPalz, innovator of family pedometers and an online activity-tracking program, is attending this year's Corporate Wellness Conference in Shaumburg, IL, October 26th-28th 2011. GeoPalz offers an 'activity to currency' platform that can be implemented within corporate wellness rewards programs to engage and motivate entire families to maintain an active, healthy lifestyle.
For decades, companies have been working to motivate and incentivize employees to improve workplace health, increase quality of life, keep insurance costs down and reduce absenteeism. In order to achieve this goal the entire family needs to be engaged with companies' wellness programs.
Companies whose goals include the overall health and physical activity of their employees' families can use the GeoPalz 'activity to currency' platform and API (Application Programming Interface) points in their wellness dashboards to track, motivate and incentivize families for better health.
"When families are healthier, companies are stronger and more successful. It's proven that it's not enough just to keep the employee healthy—it's crucial to keep the entire family healthy," says GeoPalz CEO Rich Schmelzer. "The Corporate Wellness Conference is a perfect place for companies to learn of this system and implement into their own employee wellness programs."
GeoPalz are tri-axis accelerometers that feature shoe and hip options to track 21 days of steps. Available in 26 designs, GeoPalz motivates families to be active by converting their steps into points for redemption of free activity-based products, sports equipment and outdoor toys at the GeoPalz website, www.geopalz.com To get everyone moving, people can register together on the site using GeoPalz and pedometers from 3rd party companies.
The Corporate Health and Wellness Association is the first national non-profit association focused on health, wellness, prevention and disease management for employers, employees and their families. Our goal is to promote health and wellness in the workplace and to foster an atmosphere of education and engagement with health and wellness programs in the workplace.
GeoPalz is a family-owned business founded in 2008 by Rich and Sheri Schmelzer and Alexandra O'Leary, the creators of Jibbitz™. As parents, the creators of GeoPalz wanted their mission to align with current and developing national campaigns to fight childhood obesity by encouraging youth to lead active lifestyles. GeoPalz kid-friendly pedometers feature unique, fun designs and a safe online community that motivates children by converting physical activity and "vigorous activity points" which can be redeemed for free, gift cards, activity-based toys and awards. www.geopalz.com - www.facebook.com/GeoPalz - www.twitter.com/GeoPalz