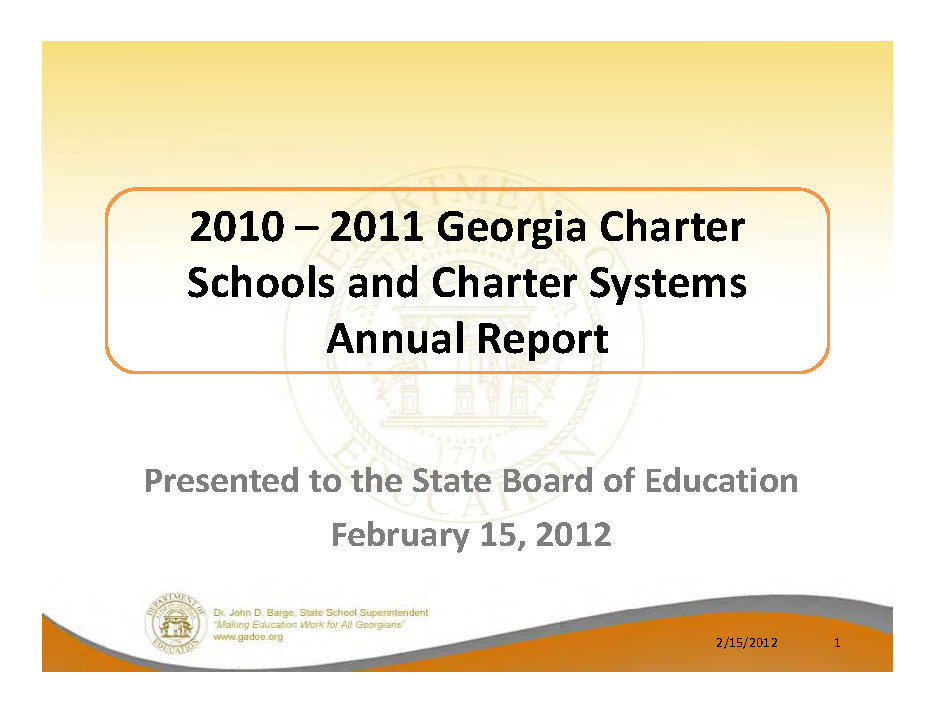 Damaging Legislation on Horizon: Public School Funding/Voter Rights in Crisis
By: David Johnson, President of the Georgia School Boards Association (GSBA); and Jeannie M. (Sis) Henry, Executive Director of GSBA
Legislation has been introduced that can damage our public schools and strip local voters of their rights. We urge extreme caution regarding HR 1162 (gives legal authority to the state to strip local citizens of their rights on taxation and representation).
Local citizens should retain the power to elect local government officials who decide how local taxes are budgeted, spent and accounted for. Do state lawmakers in Atlanta know more about what local citizens need and want than local citizens? What if the U.S. Congress decided that it should be able to usurp the legal authority of our state lawmakers? Nothing good comes out of moving decision-making authority further from local citizens and stripping them of their rights.
The Georgia Supreme Court recently ruled that these decisions should be left at the local level with locally elected school boards. When asked to reconsider its decision, the Court said, "No." It was the right decision both times.
Legislators who disagree with the Supreme Court are offering a Constitutional Amendment to allow a state-level group to make decisions on whether or not a charter school belongs in a community. This would amount to taxation without representation. There are a number of problems with this approach. We advise extreme caution when there is talk of taking power away from the citizens. Please consider the following:
• The charter school issue is not about choice; it is about local decision making and how citizens can hold locally elected officials accountable. Parents have choice right now. Most school districts in Georgia offer a number of specialized programs for students who are gifted, at-risk, have special needs, are artistic or who are interested in a vocational track. There are also a number of online options and charter schools for parents who prefer those options. These charter schools were approved because they answer a distinct need in the community. They are still accountable to local taxpayers.
• Public education is an institution that is supported by our society because Americans have always recognized the importance of having educated citizens. It is through taxation that we support public education, police protection, local government services and more. Our system of government cannot survive if people can pick and choose like from a menu which parts of government they will support.
We urge Georgians to look beyond the sound bites around the charter school issue to what lies beneath the political rhetoric. We have a system of government that gives the decision-making power to citizens. Citizens exercise this power at the ballot box. It belongs there and not with political appointees who are beholden only to a few.