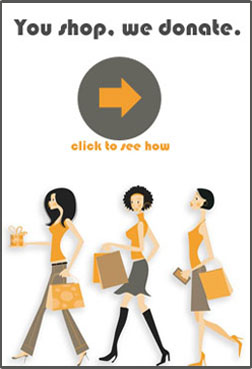 Gift ideas for charity often takes the form of writing a check during the annual fund raising time. But there are other ways people can also support their favorite charitable organizations that can continue long after a regular donation.

Here are five gift ideas for charity that can make a long-lasting impact.

Donations of goods: Many organizations, like Goodwill, depend on the donations of goods rather than financial contributions. They help those in need with everything from clothes to appliances to even automobiles.

Donating materials: Organizations like Habitat for Humanity are always in need of construction materials. There is a great need for tools, building materials and machinery that are cost prohibitive to simply purchase new.

Volunteering time or skills: Most non-profit groups struggle to find enough people to manage the organizational demands. Volunteers are needed at the Red Cross and other disaster relief organizations to stuff bags and boxes of food being sent to people hit by disaster. Even office work is needed in charitable organizations, from clerical duties to accounting and tax preparation.

Contributing to a charity through purchases: There are many retail outlets who have combined shopping with the ability to fill gift ideas for charity. Gifts that Give donates 20% of every purchase to a charity you choose. Since we all buy gifts anyway, buying from a group like Gifts that Give allows us to find gift ideas for charity, and help our gift-giving efforts double in value.

Planned giving: If you want to ensure your charitable gifts continue after you're gone, setting up a charitable trust or estate plan is a great way to honor a cause. These gifts usually go toward building an organization's endowment and ensure the long term viability of the cause.

Writing a check can help, but there are other ways to give to organizations throughout the year. These five gift ideas for charity help the organization, and give the giver an added pleasure of helping others. Consider alternative gift ideas for charity this year like Gifts that Give and see how far your gift can go.