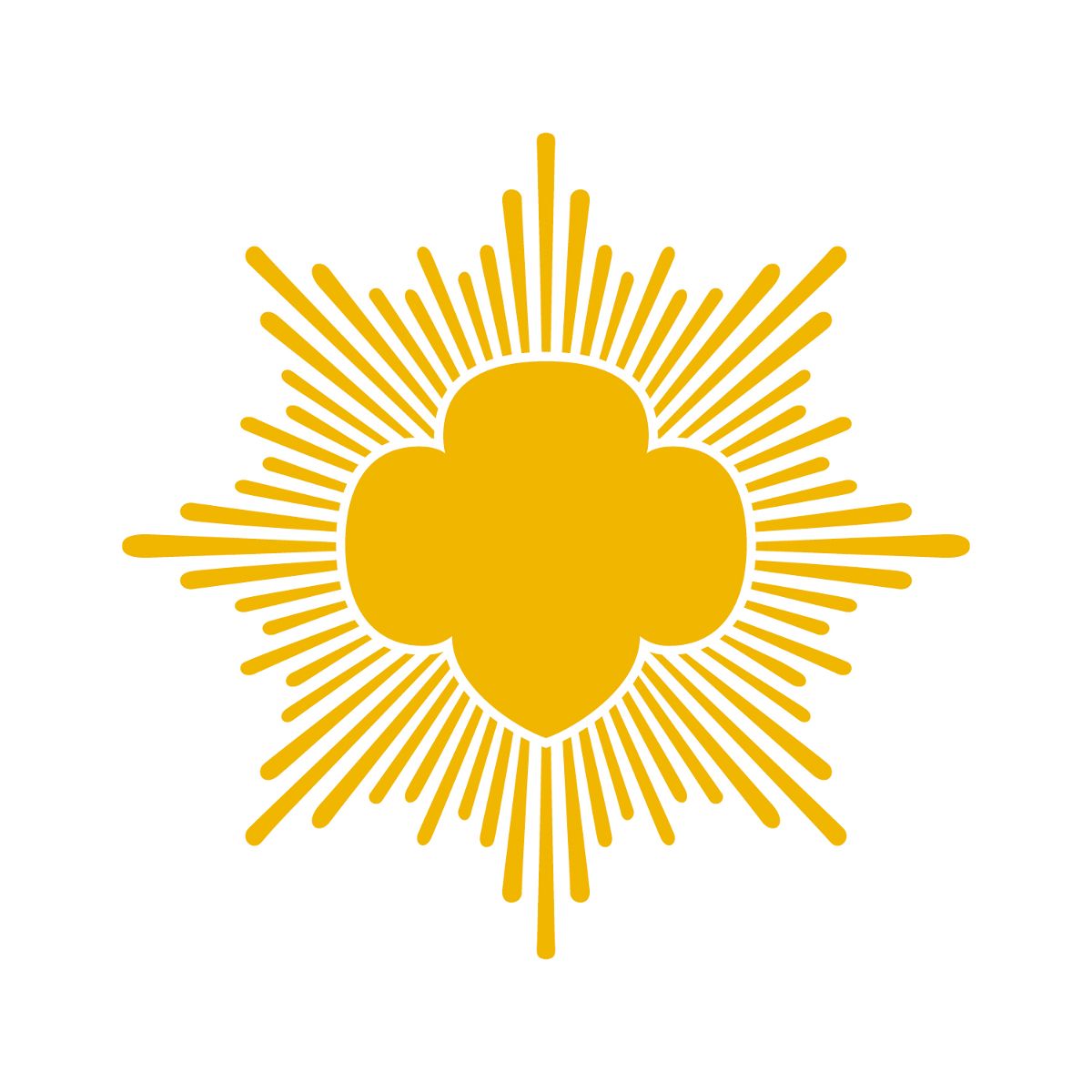 On Monday, April 9, Colorado's House of Representatives will break from traditional business to honor a record number of 72 Girl Scouts from across the state receiving the Gold Award, the highest award in Girl Scouts. This recognition will take place shortly after the session opens at 10 a.m. Approximately 25 Girl Scouts from cities across the Front Range will be present. Each Girl Scout receiving the Gold Award has demonstrated exceptional commitment to taking action to make the world a better place through community service.
"Girl Scouts of Colorado serves 30,000 girls, and it's quite an accomplishment to be one of only 72 girls in the state this year to earn this distinguished award," said Stephanie Foote, interim president and CEO of Girl Scouts of Colorado. "These girls are leaders among their peers, showing the world that girls can do anything and make a difference."
The Gold Award culminates with a project led by one young woman of high school age who builds a purpose-based team to work with the larger community to meet a need. The focus of a Girl Scouts' Gold Award project is identifying a community issue that she is passionate about, researching the issue, developing a plan to address the issue in cooperation with her team and community members, establishing a global connection with others and providing sustainability for the project. Of the skills learned through Girl Scouts' Highest Awards, leadership, organization and critical thinking are the fundamentals of the Girl Scout Leadership Experience.
This year's Colorado Gold Award projects benefited communities across the world. Project topics varied from helping youth become more involved in the community to raising awareness of the importance of organ donation, sparking kids' interest in STEM (science, technology, engineering, math), and teaching youth how to balance their health and busy lifestyles. There were also projects on Internet safety, the dangers of texting while driving, bullying prevention, self-defense, immigration and protecting the environment. Projects also helped animals, people with special needs and individuals from disadvantaged backgrounds.
Girl Scouts of Colorado plans to honor this year's Gold Award recipients at two Front Range events. The first ceremony will take place at 7 p.m. April 30 at St. Andrew United Methodist Church in Highlands Ranch. The second is May 31, 7 p.m., at the Penrose House Garden Pavilion in Colorado Springs. There are ceremonies that have and will take place in other communities around the state as well.
Tia Melizanda Arnold, Highlands Ranch
Lyndsey Babcock, Broomfield
Sonali Sarah Bhattacharya, Colorado Springs
Samantha Bowles, Lakewood
Leanne Marie Buikema, Englewood
Brittany Ann Clark, Highlands Ranch
Elisabeth Marie Coco, Colorado Springs
Erin Kathleen Connors, Denver
Amanda Lynne Davis, Evergreen
Rebecca Derryberry, Colorado Springs
Kate Draeger, Colorado Springs
Amanda Christine Dugan, Pueblo
Alyssa Ellison, Aurora
Katelyn Erbeck, Littleton
Michelle Ernst, Denver
Carly Fabian, Littleton
Cassidy Grace Fahey, Colorado Springs
Kaitlyn Fast, Centennial
Grace E. Forrey, Broomfield
Nicole Fry, Severance
Nicole Gardner, Westminster
Ester Jewell Gilbert, Littleton
Elizabeth Glover, Colorado Springs
Christylynne Grenz, Centennial
Elizabeth Jayne Guy, Monument
Emily Patricia Guy, Monument
Lia Hankla, Lafayette
Lauren Hatch, Highlands Ranch
Ashley Laura Hauck, Aurora
Salome Heil, Colorado Springs
Rachel Marie Hernandez, Colorado Springs
Falicia Hodges, Lakewood
Amy Holcomb, Colorado Springs
Karen Holcomb, Colorado Springs
Jessica Wrae Hull, Montrose
Kaitlin Jaros, Boulder
Becca Jones, Colorado Springs
Tara Jurgensmeyer, Longmont
Sara Knoedler, Greeley
Morgan Levy, Aurora
Kate Linhart, Littleton
Sarah Lukas, Castle Rock
Elizabeth McJannet-Bratton, Erie
Breanna Dawn Moak, Lakewood
Nicole Moes, Centennial
Angela Natrasevschi, Fort Collins
Rachel Nelson, Colorado Springs
Savanah Nelson, Littleton
Elysia Lynne Newton, Westminster
Diana Patricia Ormond, Littleton
Patricia Diana Ormond, Littleton
Melanie Pavel, Englewood
Katelynn Pettingill, Lakewood
Jessie Reese, Centennial
Selina Rendleman, Colorado Springs
Rachel Rivera, Colorado Springs
Crystal Marie Roen, Parker
Katie Rose, Niwot
Elizabeth Rose Roths, Fort Collins
Alyssa Rozendaal, Arvada
Darian Sanchez, Colorado Springs
Julia Secor, Greenwood Village
Hope Seitz, Thornton
Brianna Shuler, Lafayette
Alea Tebbe, Highlands Ranch
Morgan Vaughan, Thornton
Stephanie Villars, Highlands Ranch
Tasha R. Waterman, Littleton
Victoria Weber, Parker
Sydney Wegner, Colorado Springs
Kailyn Faye Witonsky, Littleton
Zahra Yousofi, Bellvue
About Girl Scouts of Colorado
Girl Scouting builds girls of courage, confidence and character who make the world a better place. Girl Scouts of Colorado makes it easy, meaningful and fun for girls and volunteers to grow as leaders. We provide a safe place for girls to explore their world – from science, technology and the environment to healthy living, anti-bullying and financial literacy. For 100 years, Girl Scouting has been helping each girl develop her personal leadership skills and make friends that last a lifetime. Girl Scouts is also a great place to enhance job skills and give back to your community as an adult volunteer. In fact, we serve 30,000 girl members and 9,000 adult volunteers across Colorado! New to Girl Scouts are the flexible pathways for participation for both girls and adult volunteers. Come learn more about how you can be part of the Girl Scout Leadership Experience during our historic Year of the Girl 100th anniversary in 2012 by visiting girlscoutsofcolorado.org, calling 1-877-404-5708 or emailing inquiry@gscolorado.org.