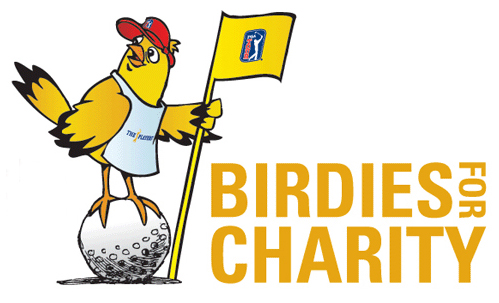 Girl Scouts of Gateway Council is participating in THE PLAYERS Championship 2010 Birdies for Charity contest. Similar to a walk- a- thon, Birdies for Charity participants make a pledge for each birdie made by professional golfers during THE PLAYERS. Last year, 1,502 birdies were made during the four-day event, so a pledge of $.03 pledge per birdie would result in a $45.06 donation to Girl Scouts of Gateway Council. You can also make a flat pledge of $25 or more to make a guess.

One lucky person who guesses exactly how many birdies are made during the tournament's competitive rounds will win an all-expense paid trip to New York for The Barclays in August! The package includes roundtrip airfare for two, four night accommodations and VIP tickets for the tournament.

Starting Monday, April 5th, make your pledge online at www.PGATOUR.COM/THEPLAYERS. Scroll down to "Birdies for Charity, then make your guess - and don't forget to select Girl Scouts of Gateway Council from the drop down menu.

For questions or more information please contact: Laura-Meade Myrick at lmyrick@girlscouts-gateway.org or by phone (904) 421-3487.