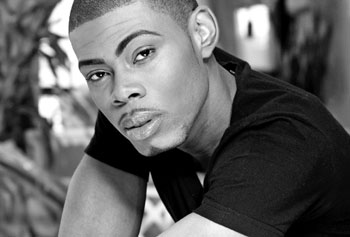 Dallas, Texas - Eva Pigford Marcille, Sheryl Lee Ralph, and Angela and Vanessa Simmons are among many celebrities and athletes who have sought Glamo's fashion expertise to create head-turning looks at premiers, photo shoots, appearances, and red carpet events.
The sharp-witted style-maker is poised to translate what's haute and what's shot at the Glam Galore Shopping Soiree Saturday, April 21, 2012 at the Richardson Civic Center. He will demystify fashion and reveal the secrets of how to be glam.
Dallas/Fort Worth area ladies will experience five glamorous hours of shopping. Local and national designers and vendors will offer fashions, accessories, beauty treatments, makeup workshops, style and modeling tips, a fashion show, and complimentary drinks, and more.
What: Glam Galore Shopping Soiree
Hosted by Fashion Expert and TV Personality Glamo
When: April 21, 2012
Time: 5:00 PM to 10:00 PM
Where: Richardson Civic Center
Grand Hall
400 W. Arapaho Road
Richardson, Texas 75080
Cost: $10.00 General Admission; $15.00 Admission plus Swag Bag
All Guests must be at lease 21 years old.
Partial proceeds benefit Starlight Children's Foundation Texas.
Tickets are available on the Glam Galore website at www.glamgaloreevents.com. For more information, contact Navie Hughes at 214-810-3705.
About Glam Galore
Based in Dallas, TX, Glam Galore, an IMARA Media Group company, is a women's lifestyle marketing company owned by Navie Hughes. Glam Galore's signature event is the Glam Galore Shopping Soiree, The Ultimate Just for the Girls event featuring celebrity hosts, unique designers, beauty treatments, massages, mini makeovers, workshops, music, complimentary drinks, Swag Bags, and more.
About Glamo
Glamo is a celebrity stylist and TV personality. He has been a featured expert on The Style Network's "Glam Fairy" and MTV's Made Season 9 Premier. Working with notable names such as Emanuel Ungaro, L'OREAL, Soft Sheen Carson, and IMG Management, made Glamo a highly sought after wardrobe stylist, creative director, and general fashion expert. He is the creative force behind The Glamore Deluxe Company (GDC), a New York based fashion agency. GDC creates high fashion looks for established and emerging industry talents. The company's product offerings include professional wardrobe styling, runway coaching, image consulting, personal shopping, and creative direction. www.simplyglamo.com
###