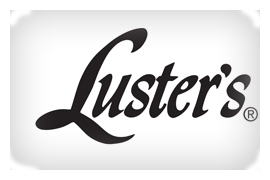 On Saturday, April 21 from 5:00 PM to 10:00 PM Glam Galore presents The Glam Galore Shopping Soiree sponsored by Luster Products and hosted by Glamo. Dallas area's ultimate "Just for the Girls" event includes fabulous shopping, a showcase of the season's fashion trends, workshops, a DateChat with Robert Ballatt, and much more.
Event highlights include:
Fashion Show featuring Jo. Yon Boutique
Model and Style Coaching by Glamo
#DateChat Experience with Robert "The Massage Mogul" Ballatt
Makeup Workshops with Kassie Coleman
B.Y.O.B. Bring Your Own Blow Dryer - The Style Team of Studio 5012
Beauty on the Inside presented by Hajja Latifah
Mini Makeovers
Music by DJ Frances Jaye
Complimentary Drinks
In addition to providing an exciting shopping and beauty experience for DFW area women, The Glam Galore Shopping Soiree will benefit Chidlren's Starlight Foundation Texas.
Guests can get tickets by visiting the Glam Galore events website. Tickets are $10 for general admission or $15 for admisision and Swag Bag. The Glam Galore Shopping Soiree will be held at the Richardson Civic Center at 411 W. Arapaho Road, Richardson Texas.
For more information on the event, please contact Navie Hughes at 214-810-3705.
About Glam Galore
Based in Dallas, TX, Glam Galore, an IMARA Media Group company, is a women's lifestyle marketing company owned by Navie Hughes. Glam Galore's signature event is the Glam Galore Shopping Soiree, The Ultimate Girls Night Out event featuring celebrity hosts, shopping, beauty treatments, massages, mini makeovers, entertainment, cocktails and Swag Bags. www.glamgaloreevents.com
About Glamo
Glamo is a Celebrity Stylist, Fashion Expert, and TV Personality. He has been afeatured expert on The Style Network's "Glam Fairy" and MTV's Made Season 9 Premier. Glamo is the creative force behind The Glamore Deluxe Company (GDC), a New York based fashion agency conquering every fashion possibility. GDC creates high fashion looks for established and emerging industry talents. The company's product offerings include professional wardrobe styling, runway coaching, image consulting, personal shopping, and creative direction. www.simplyglamo.com
About Robert "The Massage Mogul" Ballat
Robert "The Massage Mogul" Ballatt is owner of Just 1 Touch mobile spa. During his decade-long career, Ballatt has touched over 10,000 women at events ranging from pamper parties to national conferences, including the Black Enterprise Entrepreneurs Conference, Mocha Moms National Conference, and Radio One Women's Empowerment Conference, to name a few. He is a graduate of Advanced Christian Training School of Ministry. His unique blend of Mogul and Minister has made him the number one go-to man on relationships. He is a motivational speaker and author of #DateChat: The Book, The Dating Survival Guide. www.themassagemogul.com