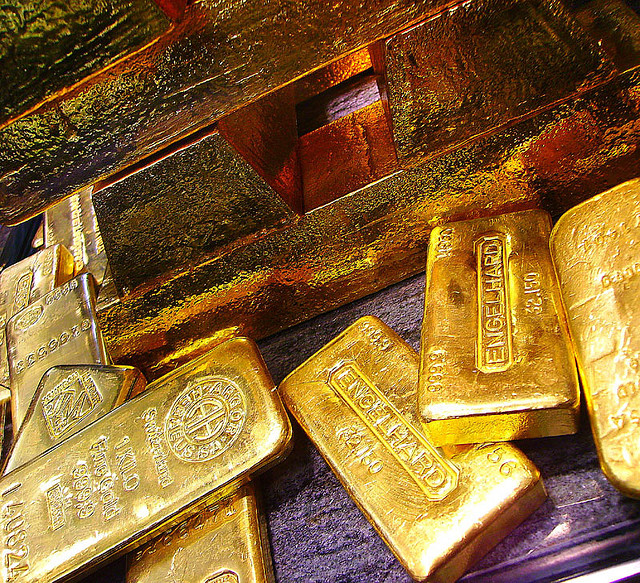 As the monetary value of the dollar depreciates, the monetary value of gold rises. Since our economic downturn over 3 years ago, gold buyers all across America have witnessed an increase in customers bringing in their gold to sell. Never before have these cash for gold locations seen such an increase in the value of gold. Business has never been better for reputable "We Buy Gold" stores such as The Gold Standard located up in Queens and Long Island NY. The Gold Standard, who has been in the gold buying and selling industry for many years, are shocked at the steadily increasing value of gold.

Rising Value of Gold
In just the past couple of weeks, the value of gold has been on a steady incline, mostly because of the Federal Reserve's attempt at keeping the US interest the same. The change in the value of gold from 2009 to present day is an indicator of how healthy (or unhealthy) or economy is. Towards the beginning of our economic downfall in 2009, gold value was averaged around $1,000 per ounce, today gold value is averaged around $1,600 per ounce. So what exactly does it mean for the value of gold to rise? Is it good news or bad news?

Gold buying businesses such as The Gold Standard believes that the increasing value of gold is a great influencing factor for booming business, however at the same time, as experts in the gold industry, the staff at The Gold Standard view it as a double edged sword. Though it is good for business, increasing value of gold is a reflection of a declining US economy. The value of gold and the state of our economy are inversely related. As the value of gold increases, the state of our economy decreases. Financial investors place more faith in gold as opposed to our dollar when they believe their financial investments may suffer from inflation. So while The Gold Standard has been appreciative of the increasing amount of customers, they also worry about the economy as a whole.

What's Next in Line?
It is estimated that the market value of gold will continue to rise in the next upcoming weeks. Gold prices will continue to be high until our economy is able to see some positive changes. One major influential factor is our employment rate. With lower employment rates, we will have more people who are financially ready to contribute to our economy, thus bolstering our faith in the dollar and decreasing the value of gold.