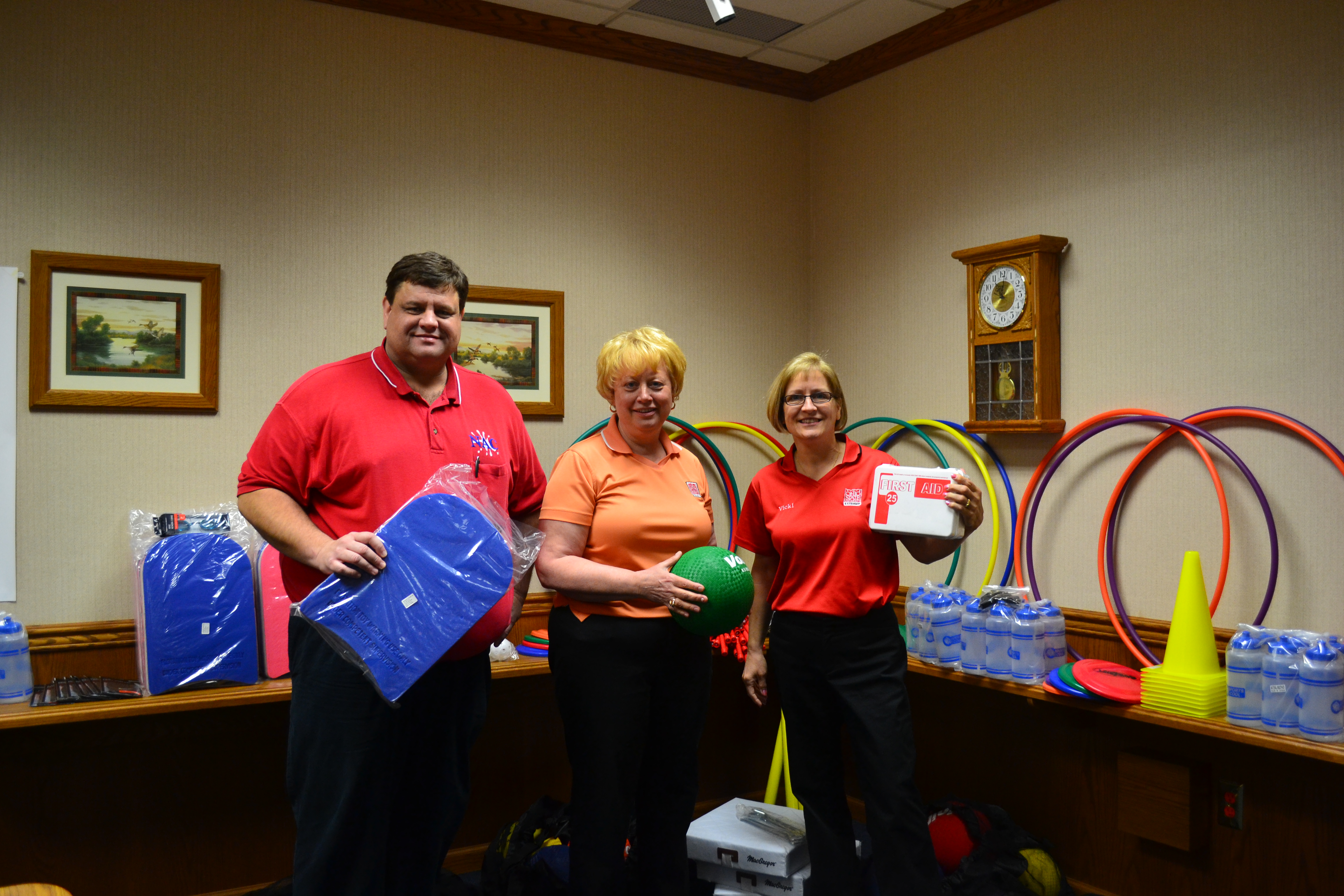 Jay Finn, Napoleon Aquatic Club, Nancy Stehulak,OSU Extension Agent - Henry County and Vicki Roth, OSU Extension - Family Nutrition Specialist /JIFF activity program coordinator

Jay Finn, Napoleon Aquatic Club, Nancy Stehulak,OSU Extension Agent - Henry County and Vicki Roth, OSU Extension - Family Nutrition Specialist /JIFF activity program coordinator
FOR IMMEDIATE RELEASE
May 1, 2012 (Napoleon, OH) – After being awarded a grant from the Campbell Soup Foundation, Good Sports made a positive impact on the youth of Napoleon, Ohio.
A donation of general recreation and swimming equipment was made to the Napoleon Aquatic Club, the local swimming, water polo and diving club and also to Jump Into Food and Fitness, an extension program of Ohio State University. The mission of both local sports programs is to encourage youth to participate in sports and fitness to reach their goals. Members of the Wellness Team at the Napoleon Plant also assisted with the donation of the equipment to the two groups.
Each year, the Campbell Soup Foundation donates approximately $1 million to a variety of organizations that are positively impacting the lives of many, especially through hunger relief, childhood obesity and youth-related programming. Good Sports was a beneficiary of a grant in 2012 to execute two equipment donations; one in Napoleon, Ohio, home of the Campbell Soup Company Plant and the other in Norwalk, Connecticut, home of the Pepperidge Farm Plant.
Good Sports, a nonprofit organization, helps to lay the foundation for healthy, active lifestyles by providing athletic equipment, footwear, and apparel to disadvantaged young people nationwide.
CONTACT: Morgan Coleman Kathleen Sworden
Good Sports Campbell Soup Company
mcoleman@goodsports.org kathleen_sworden@campbellsoup.com
312.403.0039 cell 419.592.1010 x6340 work