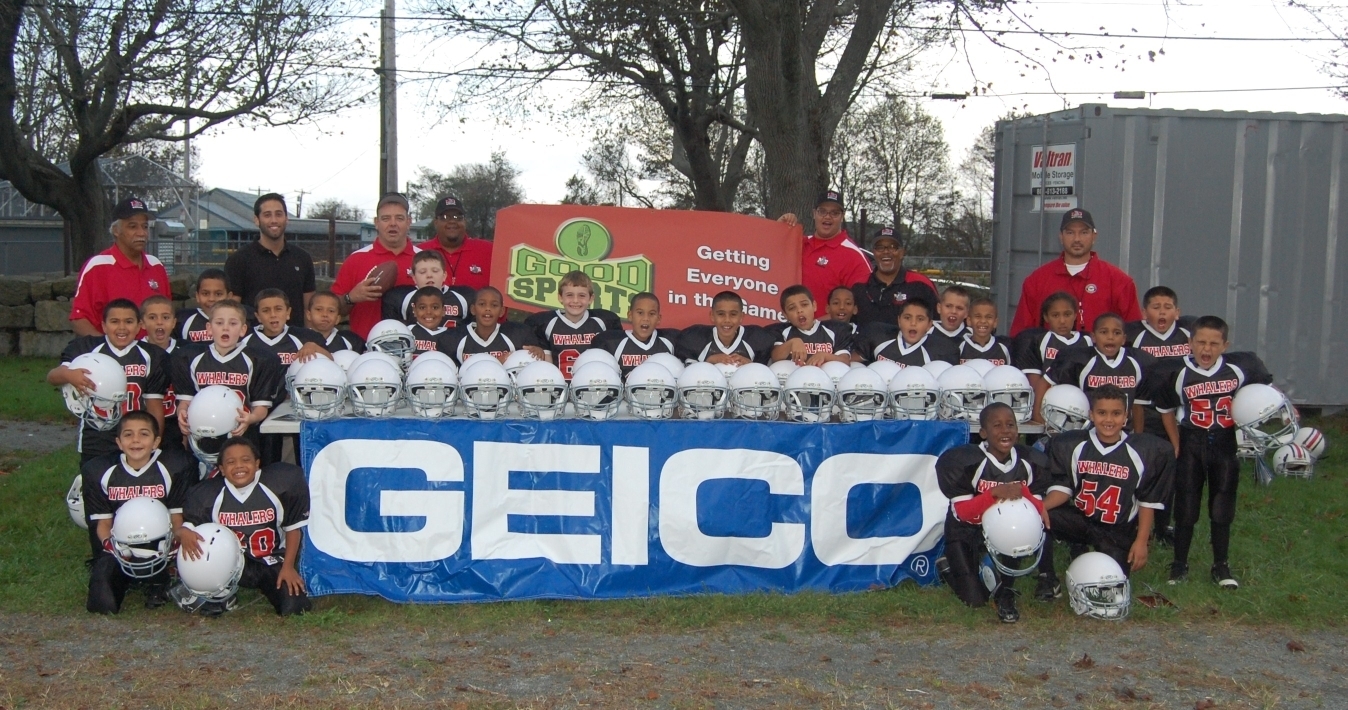 September 28, 2011 (New Bedford, Mass.) - GEICO and local non-profit Good Sports today teamed up to present the New Bedford Whalers Youth Football Organization new football helmets for the coming season.

"The new helmets will not only keep players safe, but also reduce the financial burden on parents. We hope this gives more kids in Greater New Bedford a chance to participate," says Christy Keswick, chief operating officer at Good Sports.

New Bedford Whaler's Youth Football serves inner city kids ranging from 5 to 15 years old. The organization was established to promote the wholesome development of youth through their association with positive role models advocating safety, citizenship and sportsmanship both on and off the football field.

"Thanks to the generous donations over the last year, Good Sports has made a significant impact on our youth football program," says John Gonsalves, Jr., vice president of New Bedford Whaler's Youth Football. "This donation will allow us to replace some of our dated inventory. We will be able to sign up more participants on each team and provide safe equipment."

GEICO's most recent donation is part of an ongoing partnership between Good Sports and GEICO that is helping provide new equipment and resources to youth sports organizations in Massachusetts.

The partnership has benefitted nearly 1,000 children to date.

About GEICO
GEICO is the third-largest private passenger auto insurer in the United States, providing auto insurance coverage for 10 million policyholders and more than 16 million vehicles.

About Good Sports
Good Sports is a non-profit organization that makes playing sports a reality for thousands of disadvantaged youth across the country. Their mission is to increase youth participation in sports, fitness, and recreational programs by targeting one of the major obstacles limiting participation - the high cost of equipment. Since 2003, Good Sports has provided over $5.7 million worth of equipment to nearly 750 youth programs, impacting more than 300,000 kids.

Organizations interested in receiving an equipment grant can find eligibility information at www.goodsports.org.