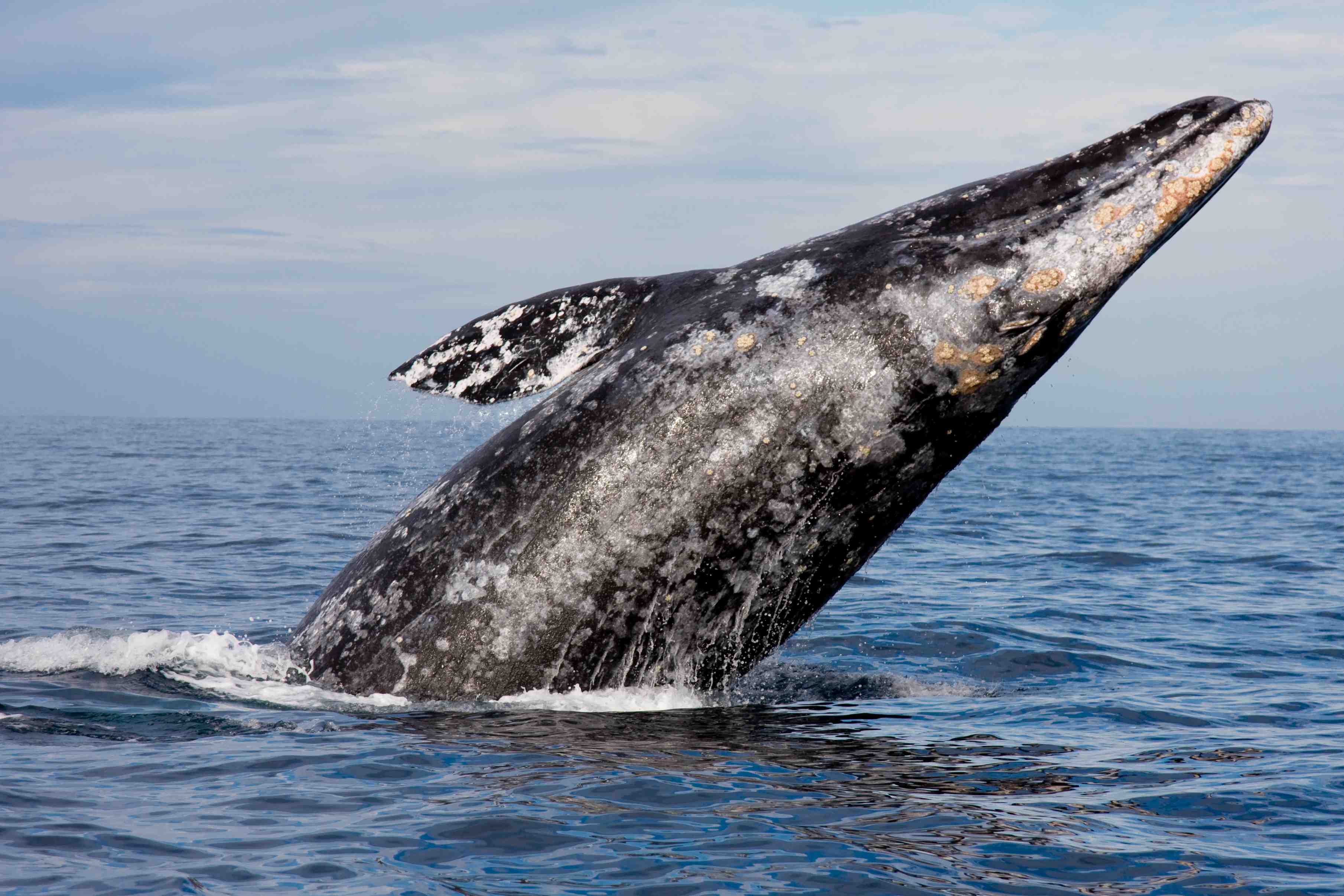 Gray Whales: Photo Credit: Earthwatch - Mike Paterson

Gray Whales: Photo Credit: Earthwatch - Mike Paterson

See the starts of the show up close with GoVoluntouring.com. Photo credit: SEEtheWild

See the starts of the show up close with GoVoluntouring.com. Photo credit: SEEtheWild
VANCOUVER, BRITISH COLUMBIA, February 1, 2012 – "Big Miracle" hits the big screen this Friday and the unlikely stars are a family of gray whales trapped in the ice off Point Barrow, Alaska. Playing on our emotional connection with these gigantic sea faring animals, the release of the movie is timed perfectly with the migration of the gray whales off the west coast of North America. Those looking to lend a hand in the plight of gray whales can find truly unique opportunities through GoVoluntouring, a new website featuring a searchable database of volunteer vacation opportunities around the world.
Inspired by the true story that captured the hearts of people across the world, the rescue adventure "Big Miracle" tells the amazing tale of a small town news reporter (John Krasinski) and an animal-loving volunteer (Drew Barrymore) who are joined by rival world superpowers to save a family of majestic gray whales trapped by rapidly forming ice in the Arctic Circle. The movie is based on real life events that occurred in 1988 when three Californian gray whales were found trapped in the ice by an Eskimo hunter.
Some of the programs available on GoVoluntouring for nature-lovers looking to connect with gray whales include:
Earthwatch's Whales of Southern California: http://goo.gl/yGWj1
Earthwatch volunteers join gentle gray whales as they migrate along the stunning Southern California coast during the winter and early spring months. They will collect data that helps researchers design better ways to protect them and see if they're being affected by climate change. Dr. Lei Lani Stelle will explain that new research suggests the mating habits of these gentle giants might be changing, meaning that conservation efforts need to shift too. This short duration expedition will give volunteers the chance to experience a few different locations in the coastal Los Angeles area, including Rancho Palos Verdes, one of the premiere whale-watch and whale research spots along the California coast. The cost of this 3-day research based weekend is $895 USD and takes place February through April each year.
SEEtheWILD's Baja Expedition: http://goo.gl/zJaEL
Volunteers join Baja Expeditions and RED Sustainable Travel on a unique whale watching and turtle research excursion to Magdalena Bay. Through the program, volunteers will get up close and personal with gray whales and learn about their annual migration all the way from Alaska. The surreal landscape of the ever-changing sand dunes provides a dramatic backdrop for exciting excursions to see the whales. The program's experienced naturalist guides will point out many behaviors of the whales, including spy hopping, mating, breaching, and nurturing their young. Pricing starts from $1795 USD, for this 8-day excursion leaving Feb 18 through 25, 2012.
GoVoluntouring is an online community for volunteers, overseas teachers, and learners' abroad that allow users to perform detailed searches from a huge database of projects and programs. With thousands of programs to choose from, GoVoluntouring offers pre-checked charities and non-profits the chance to connect with the volunteers they desperately need, with no added cost to the user or the volunteer organization. For more information visit www.govoluntouring.com.
-30-
FOR IMMEDIATE RELEASE
Dee Raffo, GoVoluntouring
Ph: (604) 905-0933 Fax: (604) 932-0328
Email: dee@kicommunications.ca