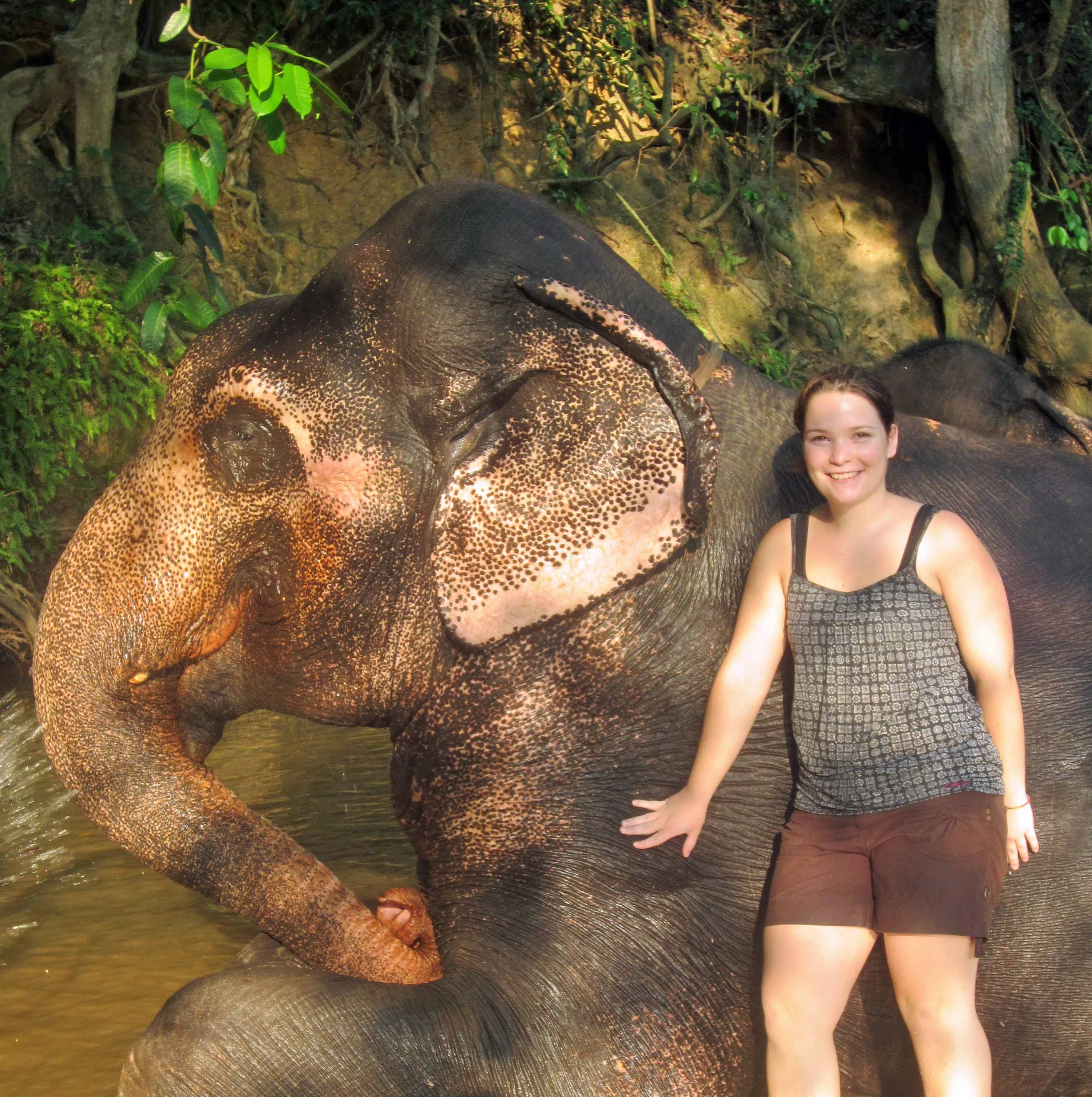 Work with elephants in Sri Lanka. Photo credit: Inspire Sri Lanka

Work with elephants in Sri Lanka. Photo credit: Inspire Sri Lanka

Help conservation efforts in the Cloud Forest. Photo credit: Work Abroad

Help conservation efforts in the Cloud Forest. Photo credit: Work Abroad
VANCOUVER, BRITISH COLUMBIA, April 18, 2011 – On Earth Day, April 22, more than one billion people around the world will be contributing to the protection of the planet in one way or another. Whether the act is small, like turning off all the lights in an office or home, to large-scale music and art events, each is a step in the right direction. GoVoluntouring asks people to look at the way they travel this Earth Day. If they considered a volunteer vacation they could both learn and experience new things, whilst helping the planet. Here's how travellers can help save the planet, one extraordinary trip at a time:
Protect the Forests: http://goo.gl/ZP5ng
The Cloud Forest Conservation and Sustainability Programme, run by Working Abroad Projects in Ecuador, works with local partner La Hesperia Biological Reserve in protecting this precious ecosystem and fighting deforestation. It's situated in the western range of the Andes and considered within the top five-biodiversity hotspots on earth. Volunteers will be helping with trail building, tree planting, research, community projects and learning about sustainable living and food production. Programmes range from 2 weeks to 3 months, starting at $550 CAD including accommodation, meals, and project materials.
Protect the Oceans: http://goo.gl/7MtAA
The goal of GVI's Marine Conservation Project in Fiji is to ensure food security for the next five generations, as well as allowing the local community to make informed decisions as to the placement of new Marine Protected Areas. Volunteers will get the unique opportunity to discover an incredible underwater environment and protect marine biodiversity. Volunteers will work towards a PADI diving certification and assist with community development projects which will include discussing water management initiatives within local schools to raise awareness. Projects start at 4 weeks in duration, with costs starting at $3230 including accommodation, meals, diving and training.
Protect the Wildlife: http://goo.gl/4E35N
Only volunteers can visit a private elephant haven in Sri Lanka. Volunteers will work alongside Sri Lankan mahouts to look after elephants who previously would have been part of the tourist elephant-back riding business. Inspire Sri Lanka says volunteers can expect hands on work with Asian elephants, learning all about these majestic animals and at the same time supporting conservation. They have their very own eco farm where they grow fruit and vegetables for volunteers and elephants alike. Volunteers can volunteer from a week upwards, costs start at $370 CAD and include accommodation, meals, and project transport.
About GoVoluntouring: www.govoluntouring.com
Flight Centre's responsible travel division, GoVoluntouring, is a leading online community for volunteers, overseas teachers, and learners abroad. Its unique search filters allow users to perform detailed and customizable searches from a huge database of projects and programmes in over 80 countries around the world.
-30-
FOR IMMEDIATE RELEASE
Dee Raffo, GoVoluntouring
Ph: (604) 905-0933 Fax: (604) 932-0328
Email: dee@kicommunications.ca