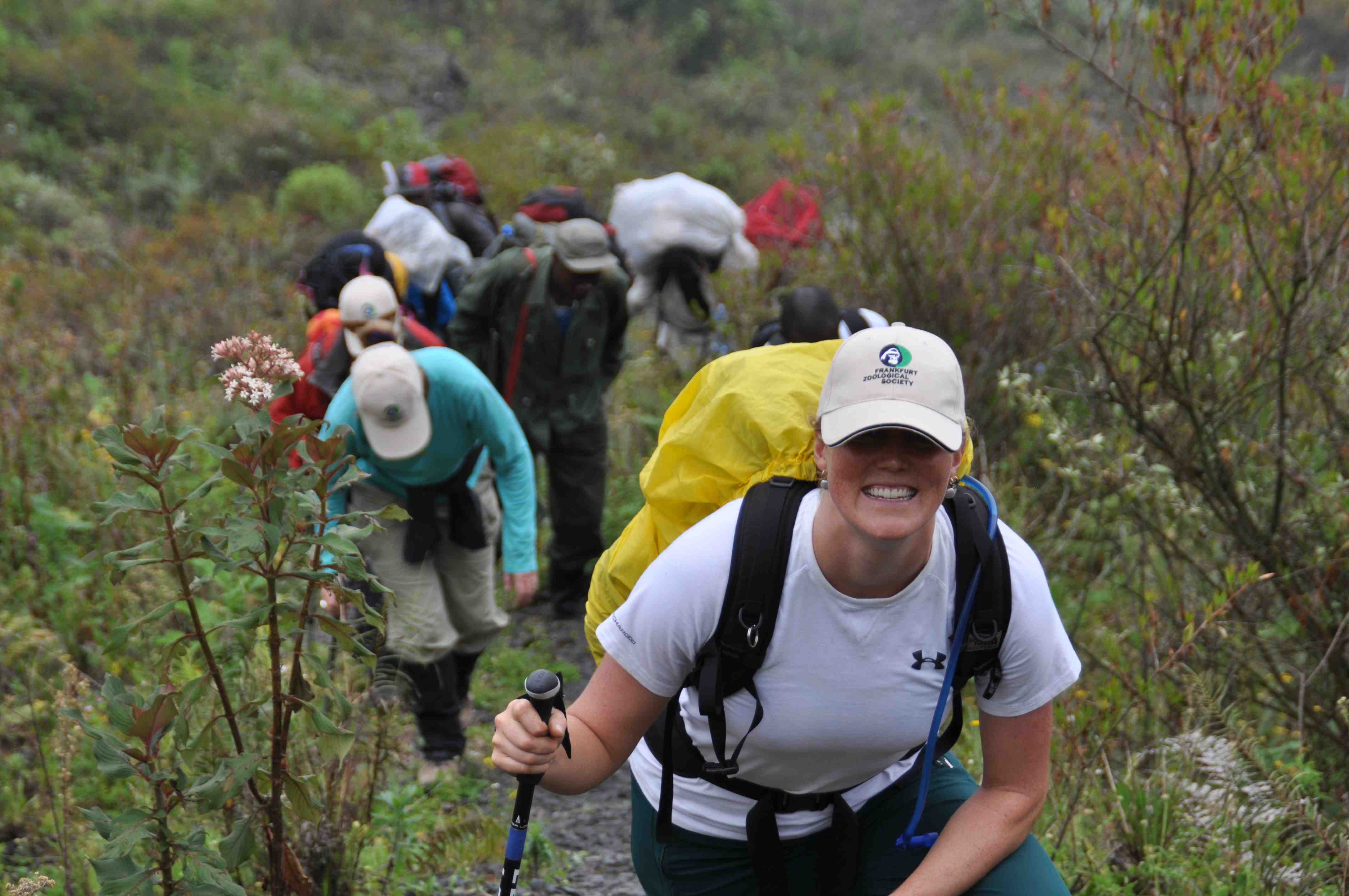 VANCOUVER, BRITISH COLUMBIA, March 14, 2011 – As the growth of volunteer vacations continues to rise in popularity, so has the explosion of interest in women helping women volunteer vacations. Seen as critical to the investment of remote communities, women helping women are making giant strides towards making a positive difference. GoVoluntouring, a hub for travellers searching for their ideal volunteer vacations, highlights the Peaks Foundation and Kaya Responsible Travel as two such companies where volunteer travellers can travel the world, challenge themselves, and provide meaningful help to communities in need.
In the often remote and rural locations where these volunteers travel, women are often the ones who take care of the household. In the last 50 to 60 years there has been much more emphasis on boy's education and job opportunities, with girls leaving school at an early age. By investing in girls, who are the caretakers and backbones of these communities, projects work with local communities and engage in locally led initiatives that promote long lasting sustainability.
The Peaks Foundation's mission is to inspire and enable women to reach their highest potential by organizing inspirational trekking expeditions that empower participants and raise funds for local non-profit organizations with female-focused initiatives. Since it's inception in 2007, they have raised a staggering $850,000, and brought 80 women to destinations across the world. Half of these women completed the challenge in the last year showing the staggering jump in participants and interest in these female only projects.
The Peaks Foundation now runs 3-week trips to South America, the Himalayas and South Africa, and 1-week trips to Kenya, Ladakh, Nepal, Ethiopia and Mongolia. Groups of women no bigger than 12, hike these stunning mountains in aid of the local women. The funds they raise are used to fund education, health care, micro-financing, and community conservation projects. The combination of a self-challenge and helping other women that make these trips so popular. The foundation chooses their beneficiaries very carefully making sure they adhere to their grant policy which includes; a focus on the advancement of women and girls, a clear vision for the future, being sustainable and transparent, and also ethically minded with respect to the environment and society. Expedition trips start at $2050 (USD), which includes a mandatory $500 donation directly to the Peaks Foundation to spread amongst their chosen charities.
Kaya Responsible Travel is another project partner on GoVoluntouring.com that run women based projects around the world. Volunteers with Kaya Responsible Travel work on over 200 critical community development and conservation projects. The volunteers have an opportunity to get hands on with community projects and locally driven initiatives that need voluntary work and assistance to achieve their goals of providing valuable funding and promoting responsible travel in developing countries and areas of environmental concern. Kaya Responsible Travel women based projects range from working with the Masai women who traditionally practice female circumcision and working with the victims of human trafficking in the hill tribes of Thailand, to helping women with business initiatives in Costa Rica. Kaya volunteer experiences start at $750 (USD), and can range from 1-week to a year.
GoVoluntouring is an online community for volunteers, overseas teachers, and learners' abroad that allow users to perform detailed searches from a huge database of projects and programs. With thousands of programs to choose from, GoVoluntouring offers pre-checked charities and non-profits the chance to connect with the volunteers they desperately need, with no added cost to the user or the volunteer organization. For more information visit www.govoluntouring.com.
About GoVoluntouring: www.govoluntouring.com
Flight Centre's responsible travel division, GoVoluntouring, is a leading online community for volunteers, overseas teachers, and learners abroad. Its unique search filters allow users to perform detailed and customizable searches from a huge database of projects and programmes in over 60 countries around the world.
-30-
FOR IMMEDIATE RELEASE
Dee Raffo, GoVoluntouring
Ph: (604) 905-0933 Fax: (604) 932-0328
Email: dee@kicommunications.ca