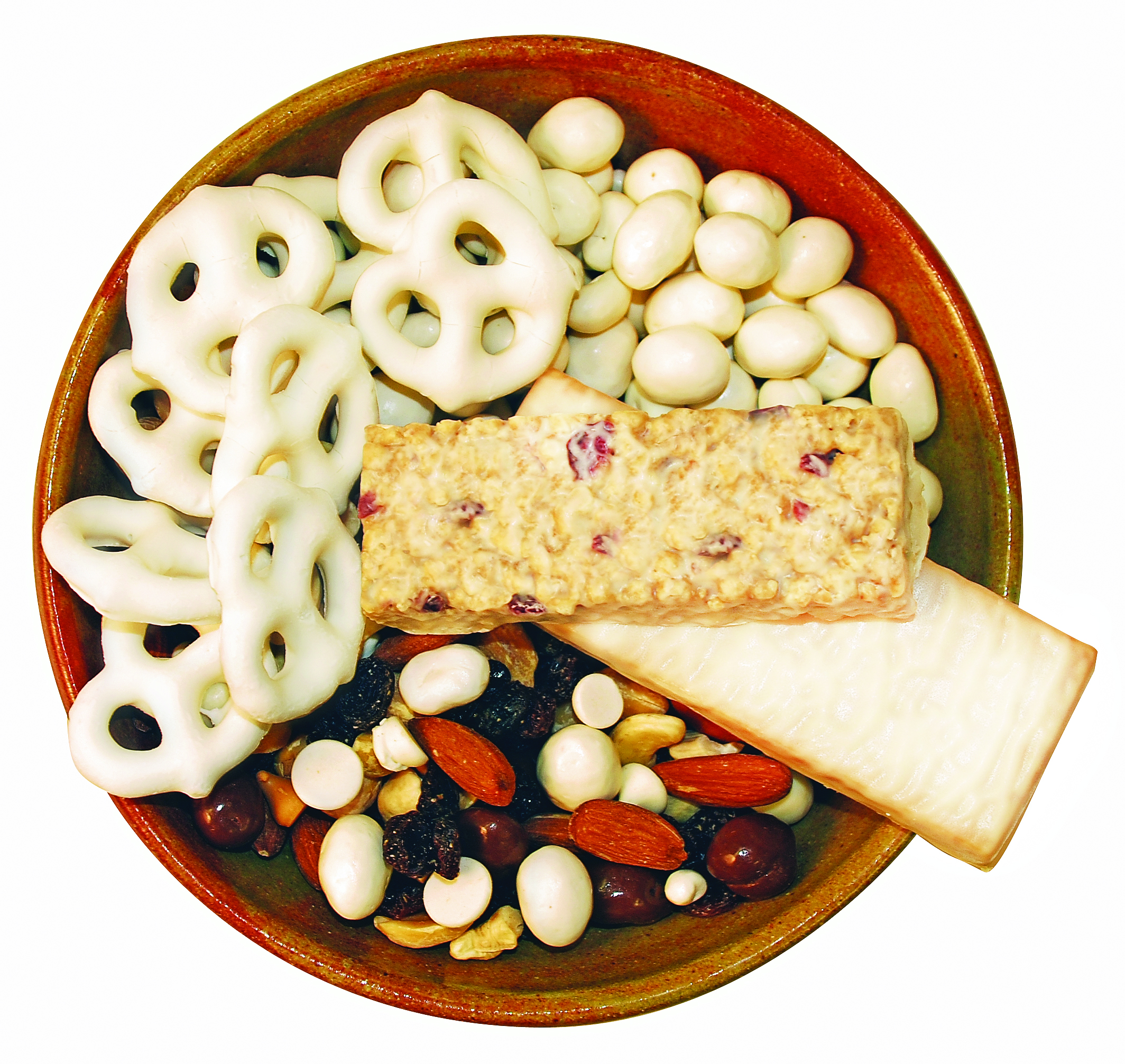 LOMIRA, Wis.
-
Grande Custom Ingredients Group
will showcase its newest whey products for improving nutritional value while meeting consumer desires at the SupplySide West trade show in October.
Grande Custom Ingredients Group (GCIG), an industry leader in nutritional and functional whey ingredients for the food and beverage industry, will highlight its two newest products,
Grande Ultrar WPI
and
Grander Grade A Yogurt Powder
, at booth 10031 at the Las Vegas show Oct. 12-13.
Grande Custom Ingredients Group
will also feature its
Grande WPCrispr
ingredient for show attendees.
All three products are designed to help food manufacturers meet the growing consumer demand for products that taste great and have a high nutritional value without compromising taste or texture.
"Consumers are looking for products that deliver high quality nutrition through protein addition or the reduction of negatives, such as fat. The most important quality, however, continues to be that these products must deliver great flavor," Jeff Banes, applied technology manager at Grande Custom Ingredients Group, said. "Grande's unique protein ingredients help product developers accomplish all of these quality parameters."
GCIG
's whey products originate with its own Grade A milk and proceed through a proprietary cold filtration process. The results are consistent whey products that meet the world's highest quality standards - USPH Grade A, Kosher Dairy, USDA, and EU compliant - and can be used by food manufacturers to improve taste and performance of a myriad of products.
Grande Ultrar WPI
is a unique new whey protein isolate ideal for sports drinks, fruit drinks, protein drinks and nutritional supplements.
Grande Ultrar WPI
is produced using new patent pending processes that make it ideal for beverage or food applications that demand these high quality standards:
Bland, neutral flavor for a clean taste

Excellent clarity over a wide pH range

High quality protein source with all essential amino acids

Superior source for Branched Chain Amino Acids

Fat-free and lactose-free
Grander Yogurt Powder
provides a more authentic yogurt flavor and creamier mouthfeel and texture than current yogurt powders on the market today. The product is ideal for use in coatings, dips, candies, snacks, smoothies, nutrition bars and cereal inclusions and provides a rich, full yogurt flavor profile. Specific applications include:
Dips & Dressings - Adds texture, creaminess, and yogurt flavor in cold or heat processed systems, without using perishable yogurt

Smoothies - Adds texture, creaminess, and yogurt flavor to smoothies and smoothie mixes

Coatings - Enhances the yogurt flavor of compound coatings

Frozen Desserts - Adds stability while increasing yogurt flavor
In addition to these latest products,
GCIG
will also feature its highly successful
Grande WPCrispr
ingredient, which combines whey protein with a natural carbohydrate in a patented extrusion process. These crisps have a mild milky flavor and a crunchy texture, making them ideal for nutrition and health oriented products such as bars, cereals and snacks. Specific applications include:
Cereals

Snacks and Granola

Trail Mix

Protein and Nutrition Bars

Salad Toppings

Frozen Dessert Topping/Coating

Yogurt Toppings
As consumers are becoming more conscious of the links between proteins and good health, they are demanding products that both taste great and will help them with nutritional goals such as weight loss, muscle building and good bone health.
Whey proteins have the highest biological value of natural proteins and are preferred by millions of consumers as the gold standard for nutritional comparison. They contain all of the essential amino acids and the highest levels of branched chain amino acids from a natural food source.
Protein is a critical component to the body's well being. The body uses protein to make enzymes, hormones and other chemicals; it helps build and repair tissues, affecting muscles, bones, cartilage, skin and blood. In contrast to the other macronutrients such as fat and carbohydrate, the body doesn't stockpile protein, making regular intake important.
GCIG
's proprietary whey ingredients have been used to replace milk fat in ice cream, yogurt, frozen novelties and cheese spreads, sauces, and dips. Benefits include reduced costs, improved texture, reduced fat and improved product shelf life.
###
About Grande Custom Ingredients Group
Grande Custom Ingredients Group manufactures and markets innovative whey products for food manufactures worldwide; and develops customized solutions for new product formulation challenges and cost reduction initiatives. They have been a part of Grande Cheese Company, a dairy industry leader, since 1941. For more information about Grande Custom Ingredients Group, visit
www.grandecig.com
or call 800-772-3210.