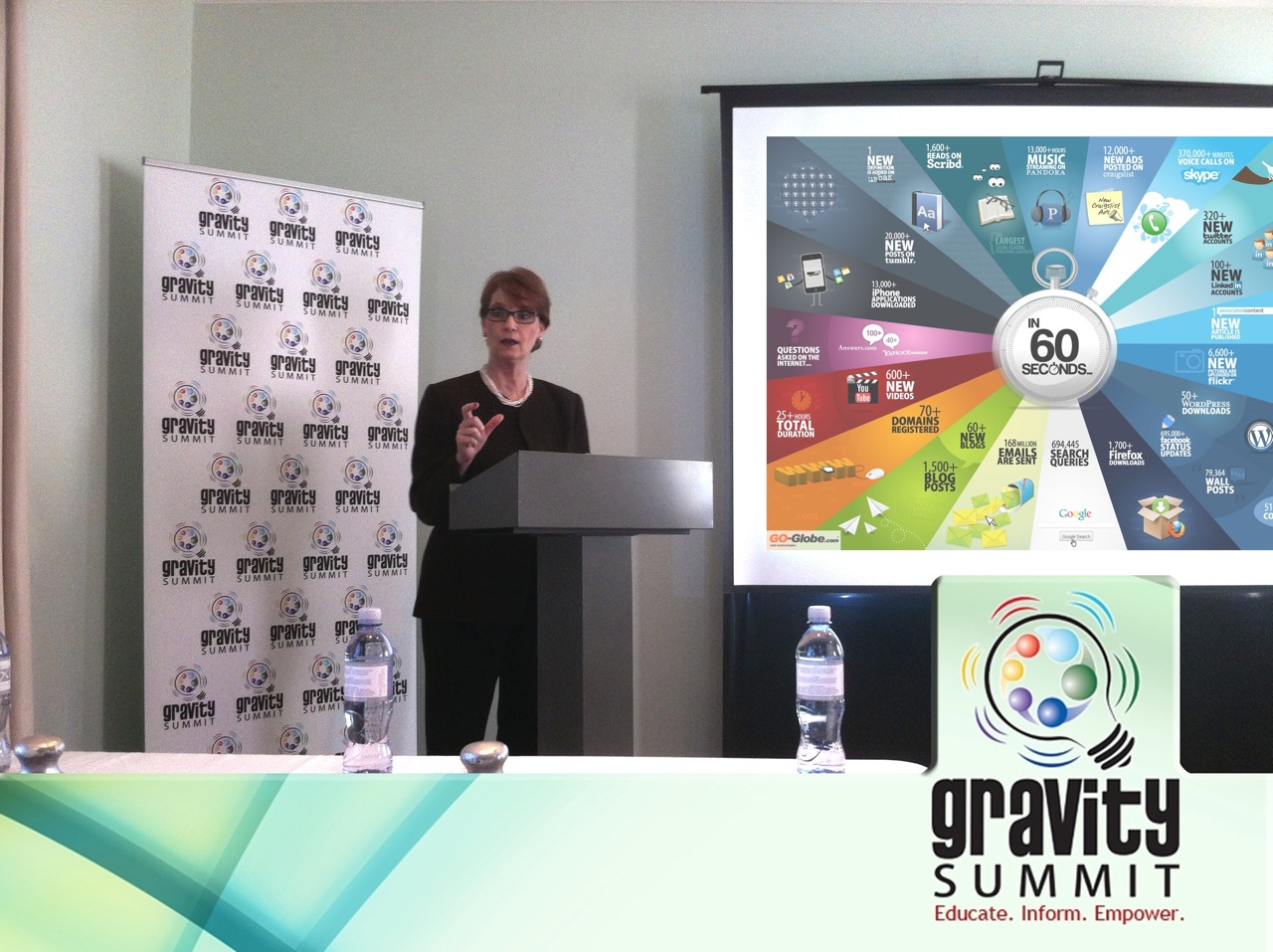 Beverly Hills, CA Beverly Macy, CEO of Gravity Summit and best-selling author of
The Power of Real-Time Social Media Marketing
, today confirms her upcoming speaking schedule for the coming months.
A unique thought-leader in the "real-time" web, Beverly Macy draws on her experience as strategy consultant and author to help educate, inform, and transport audiences to the world of social media.
Corporate executives, senior management teams, and top brands seek her advice and guidance on how to leverage social media's speed to create buzz, listen to customers and boost the bottom line.
The Power of Real-Time Social Media Marketing is a critical business book for understanding social media to strengthen a start-up or redefine an existing brand, listen to what your customers think, need, and want, and effectively measure your efforts.
The book is considered a 'classic' and is used in more than 20 universities and boardrooms around the world.
Beverly's upcoming speaking agenda includes:
-
Salem Communications
, June 16, Glendale, CA
-
Financial Services
, Executive Roundtable, June 28, Newport Beach, CA
- Financial Planning Association of LA
, June 30, Westwood, CA
- The Actor's Fund,
Networking Breakfast, July 30, Burbank, CA
-
Social Media Breakfast LA
, August 14, Beverly Hills, CA
- Women In Green Forum,
August 28, Santa Monica, CA
- Silicon Beach Conference,
September 13-14, Los Angeles, CA
- Banking Industry,
September 18, Nashville, TN
- Banking Industry
, October 23, New York City, NY
- Manufacturing Association,
October 25, Chicago, IL
To book Beverly Macy to speak at your event and to learn more registration details for these events send an email to gravsum@gmail.com or call 310-860-4788.
Gravity Summit
is a real-time social business company dedicated to educating, informing, and empowering executives and professionals on the power of real-time social media. The company hosts premiere events, designs and conducts corporate education, and offers strategic consulting services to both large Fortune 500 brands as well as rising companies.