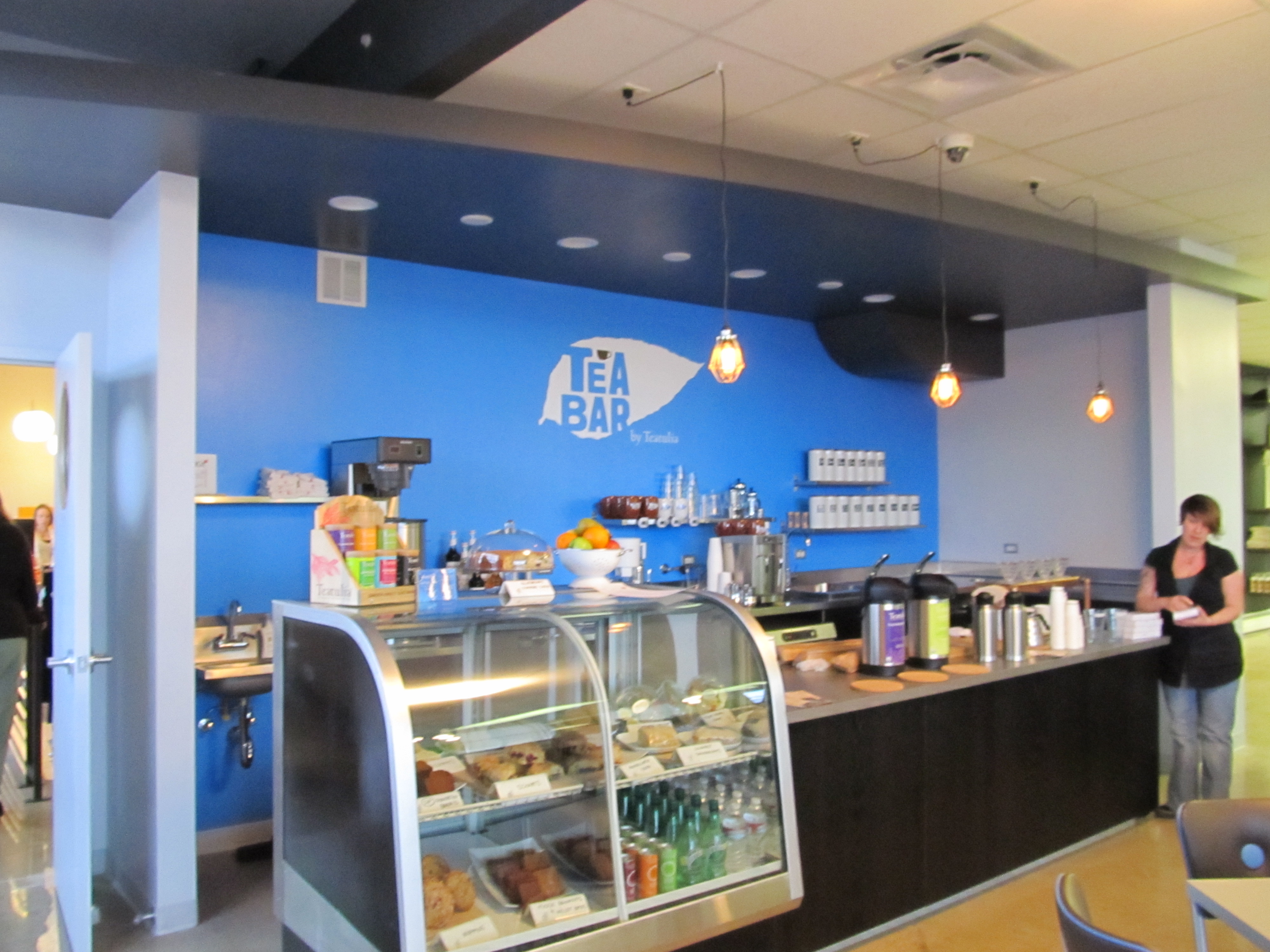 DENVER—(Feb. 28, 2012)— Green Garage, inventor of eco-friendly full service auto repair that is gentler on the pocketbook and the environment, announced the grand re-opening of their Denver store located at 2900 Zuni Street in the Denver Highland neighborhood. A grand opening celebration and open house will be held on Saturday, March 3, from 1 p.m. to 4 p.m.
Putting their money where their mouth is, Green Garage promises to deliver on a much more customer-friendly and relaxing car care experience for their customers. The Highland store features a cozy seating area, chairs made out of recycled Coke bottles, chandeliers made out of recycled spark plugs, a spacious Tea Bar by Teatulia, and more.
Green Garage, with stores in Denver and Boulder, wants to revolutionize the car industry by offering their customers more efficient, eco-friendly parts and service that take better care of their wallets and the environment. They offer on-going educational classes at both stores, covering topics like how to properly inflate your tires and how to increase fuel economy.
"The most green thing you can do is love the car you're already driving. What we're doing is creating a completely different kind of car care experience where we become partners with our customers. We want them understand their cars, take better care of their wallets, and in turn, better care of the environment," said Ryan Ferrero, founder and chief car hugger of Green Garage. "We call that driving good. We're creating an environment where people can feel comfortable spending some time with us and get as excited as we are about eco driving. That's what smileage is all about."
Some sustainability features of the Denver Green Garage remodel include:
A general seating area with a chandelier made from reclaimed spark plugs and compact LED bulbs.
Lounge chairs made with 100 percent recycled high density polyethylene (HDPE) from 508 recycled milk jugs
A quiet seating area with wood stools made from naturally fallen trees
A laptop area where each chair is made from 111 post-consumed plastic Coke bottles
Partition made from recycled seat belts
Energy efficient drinking fountain with green ticker, counting the quantity of bottles saved
Restrooms with long-life wall covering and sanitary, no-touch, sensor activation
Tea Bar by Teatulia, offering unique organic, sustainability-produced teas from Bangladesh
Green Garage Zuni Store Grand Opening Event Information:
When: Saturday, March 3 from 1 p.m. to 4 p.m.
Where: Green Garage Denver, 2900 Zuni Street
What: An open house to celebrate the grand re-opening of the Zuni location. Snacks, beverages and tours will be provided.
About Green Garage: Green Garage™ is a full service, eco-friendly auto repair service that helps individuals, corporations and fleets get better smileage. Our products and services save money, time and the planet by using less oil and fuel through advanced maintenance products that create less waste. For more information, visit www.greengarage.com.