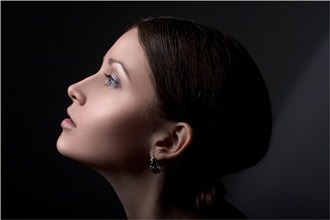 A boar bristle brush is a wonderful tool to keep hair and scalp in great condition. It has been used for centuries because boar hair has a natural similarity to human hair, so the boar bristles cling to the hair shaft to accomplish the purpose of hair brushing. A boar bristle hairbrush encourages all the natural elements to keep your locks lustrous and break free. There are many benefits to make a boar bristle brush as a part of your everyday styling routine. Boar hair has the ability to eliminate dirt in between your hair washes. Since bristles are packed together closely, they carefully remove debris, dirt, and dandruff without tearing your hair, so there is no damage to the hair follicles. Distributing natural oils is a great ability to keep hair flexible and shiny. Boar bristle brush works effectively for all hair types. If you have dry hair, the bristles help distribute your natural oils that your scalp produces all the way from roots to the ends. If you have oily hair, the bristles help reduce excess oil by lifting them away from your hair.

Many ladies do not give enough attention to the scalp stimulation to wake up the hair growth. By massaging your scalp while brushing with a boar bristle, the blood flows oxygen and needed nutrients are bought to the hair follicles. If the blood supply is not sufficient, your hair cannot grow properly. Boar hairs are very gentle and have a very flexible structure, so no strand damage will occur, unlike what can happen when brushing using synthetic bristles. The boar hair brush can also be used as a kind of conditioner as well as a cleaner; you may be able to eliminate harsh chemical components that literally fill the cuticle layer of your hair making your tresses very vulnerable. With boar bristles you can use less conditioning and styling products to get a more natural and healthy hair shine.

How to choose a boar bristle brush?

There are many types of hair, so the structure of your boar brush has to work with your hair texture. The round or oval shape hairbrush with rare packs of bristles but soft enough not to scratch scalp, is great for those who have thin hair structure. Finer hair may be used with short-bristles in order for a gentler touch on scalp. Whether you want to puff out those flat locks to give greater volume and definition, you may do so with this type of brush to make it natural with no over-do look. For thick and coarse hair types, have one that has longer bristles and nylon mixed in order to go through every strand. In fact, these brushes are perfect for African American hair that is typically harder to manage. As far as the handles, the traditional wooden handles are best. Metal gets overly warm when used with a hairdryer, which can damage all types of hair. Plastic added to accent wooden brushes is a great innovation to help better grip the wooden handles. Since the size of your brush depends on your hair length, it is easy to manage a polished hair look. The longer your hair, the larger the hairbrush required. Please note that the brush's shape depends on its purpose of use: round brush shape is great for blowouts, and a paddle brush is best for detangling.

How to clean a boar bristle brush?

Try to clean your brush anytime it needs it. It's very simple and easy: use a comb to remove any hair that gets caught in the bristles. Occasionally, clean it by rinsing under running water or soaking it in a bit of shampoo. It will take more time to become completely dry when the bristles are made with boar-synthetic mix.