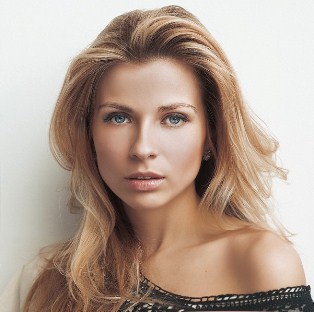 If your hair extensions were stretched when brushing too hard and the resulting stands resemble small coils.

The Perfect Splendor mono-fiber has "memory", which gives it the ability to return to its original structure.

Here are the steps to return the hair to its original quality:

1. Work with your hair extensions one weft at a time. Lay the hair extension on a flat surface and brush gently removing any tangles from the bottom to the top.

For your convenience you can clip the weft to a piece of cardboard so it stays firmly in place while you style the hair. For straightening you will need spray bottle with water and electric bristle brush and/or flat iron.
2. Concentrating on the damaged area, spray the weft lightly with lukewarm water, and then brush through the hair with an electric bristle brush on a heat level less than 360F to straighten the hair to its original quality.

You can also finish with a flat iron if needed.
3. Let the straightened hair lay on a flat surface to cool down. This way the hair will hold its straight style longer when the mono-fiber reaches room temperature.

Learn more