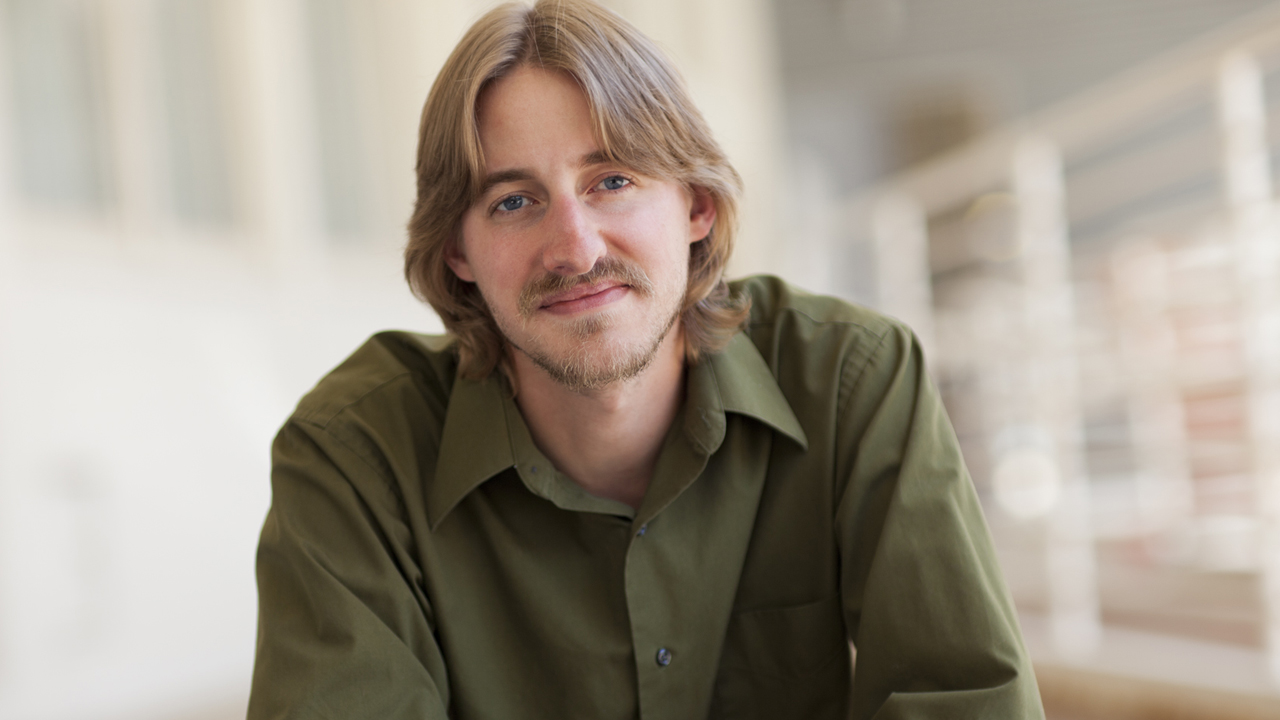 MILWAUKEE (May 3, 2012) – Nick Wesselman, Hanson Dodge Creative (HDC) director of technology, is among a select group of Sitecore developers worldwide to be named a 2011 Sitecore Most Valuable Professionals (MVP).
Headquartered in Copenhagen, Sitecore is a leader in web content management and digital engagement software. The MVP program recognizes exceptional technical community leaders who serve as catalysts for change and innovation.

"There are more than 4,500 certified Sitecore developers worldwide, so being a 2011 winner is a very elite group to be a part of," said Lars Nielsen, Sitecore senior vice president of technical marketing. "Sitecore MVPs voluntarily share their passion and commitment to web technology and encourage the objective exchange of knowledge. The Sitecore MVP Award celebrates the most active Sitecore community members from around the world who provide invaluable contributions by solving problems and discovering new ways to transform technology."
MVP nominations were made by regional Sitecore sales teams worldwide. The program offers MVPs a number of benefits including access to technical resources such as alpha versions of Sitecore software, first release modules, full access to the Sitecore Developer Network and download section, and invitations to major events.

"MVPs are technology experts who inspire others to learn and grow through active participation in the Sitecore technical community," said Nielsen. "MVPs are passionate about improving technology, driving innovation and sharing their knowledge and real-world experiences at user groups, on blogs and on social channels. This year's prestigious list represents individuals who share the same passion for technology and a willingness to help others innovate and advance the use of web technology."


HDC's Previous Sitecore Honors
Wesselman's MVP award joins the list of other honors Sitecore has recently bestowed on Hanson Dodge Creative within the past few years. In March, the agency was one of the first companies to be awarded a "Specialization in E-commerce" as part of the new Sitecore partner specialization program. HDC was recognized for its design and development of customized and template-based e-commerce solutions. The agency developed a customized e-commerce system for its client, Thule, in 2009. HDC also recently launched its Active Commerce Platform, a full-featured, template-based technology for mid-market manufacturers. HDC implemented its Active Commerce Platform for Koss Corporation in 2011.
In addition, Hanson Dodge Creative was also among the 2009 Site of the Year North American Category winners for its work on the Thule website. With Sitecore as the content management system (CMS), HDC integrated multiple technologies and created a multilingual site fluent in more than 30 languages. The Thule site won for Best Consumer Goods Site within the category.
Sitecore continued to honor HDC for its work on Thule in 2010 as part of its Outstanding Solutions Program. The award, which recognized outstanding implementations of Sitecore Web CMS solutions, was based on how the agency responded to complex architecture, development and deployment challenges.
About Nick Wesselman
Wesselman leads the HDC technology practice and was instrumental in directing the award-winning projects noted above. He maintains a blog site (http://www.techphoria414.com) and a Twitter account (http://twitter.com/techphoria414) dedicated to Sitecore and other software development topics. He is also an active contributor on Stackoverflow and the Sitecore Developer Network.
In addition, Wesselman has been working online for the past three years with fellow developers Mark Van Aalst and Alistair Deneys on the WeBlog module, a blog software tool that allows users to build or add blogs to Sitecore sites. At the invitation of Sitecore, the three developers met this past October in Copenhagen to create world-class blogging functionality for its CMS.
A 2004 computer science graduate of Marquette University,Wesselman has more than 10 years experience developing and implementing CMS systems, e-commerce and enterprise web development.
Hanson Dodge Creative is America's leading active lifestyle agency. The full-service firm specializes in helping global brands attain market leadership through the strategic integration of world-class branding, relationship marketing, social media, e-commerce and advanced interactive technology. Clients include Wilson Sporting Goods, Trek, Wolverine, Briggs & Riley Travelware, Thule and Kmart. Established in 1984, Hanson Dodge Creative is located in Milwaukee's Historic Third Ward. For more information, call 414.347.1266 or visit www.hansondodge.com.