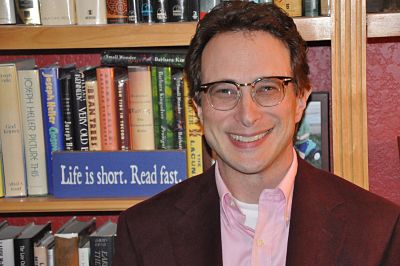 (Tucson, Ariz.) - Arizona Commission for the Deaf and the Hard of Hearing (ACDHH) Commissioner Tom Muller, Au.D. CCC-A, has been selected as the 2012 recipient of the prestigious Larry Mauldin Award in recognition of his hard work and commitment to education in the field of audiology.
"I am honored to receive this award," said Dr. Muller, past ACDHH chairman and current dispensing clinical audiologist representative. "It is very rewarding to be recognized as an educator and advocate within the industry that is a passion of my life."
The Mauldin Award honorees are nominated by their peers to celebrate individuals who have demonstrated unsurpassed dedication to the audiology education industry. Created to honor the late Larry Mauldin, whose passion was to advance the knowledge of audiology, the award has been given annually since 1999 to a committed industry leader.
In addition to his involvement with the ACDHH, Dr. Muller is a clinical associate professor and clinical division leader for audiology at the University of Arizona Department of Speech, Language and Hearing Sciences. In 2010 he received the Innovation in Teaching award from the College of Science for developing an education model to foster independence in third-year audiology students. His previous positions include seven years as the director of audiology at Thomas-Davis Medical Centers in Tucson.
Dr. Muller also manages the Pima County Hearing Aid Bank, a cooperative program where low-income individuals can obtain hearing aids at a very low cost, and is a member of the American Academy of Audiology, the American Speech-Language-Hearing Association, and the Arizona Speech-Language-Hearing Association.
For more information on ACDHH, or to learn about the current Board of Directors, visit www.acdhh.org.
ABOUT ACDHH:
Established in 1977 to improve the quality of life for deaf and hard of hearing residents, ACDHH serves as a statewide information referral center for issues related to people with hearing loss and aspires to be a national leader in communication access, support services and community empowerment throughout the state. The purpose of the organization, and its commissioners, is to ensure, in partnership with the public and private sector, accessibility for the deaf and hard of hearing to improve their quality of life. Commissioners include Chris Schneck, Juliann Wasisco, Sherry Appleby, Jack Clevenger, David Curry, Tina Duresky, Robert Hill, Robert Kirschbaum, Sue Kay Kneifel, Frank Kollman, Tom Muller, Maureen D. Sydnor, Kathy Ann Roadlander and Roslyn R. Seibold.
# # #