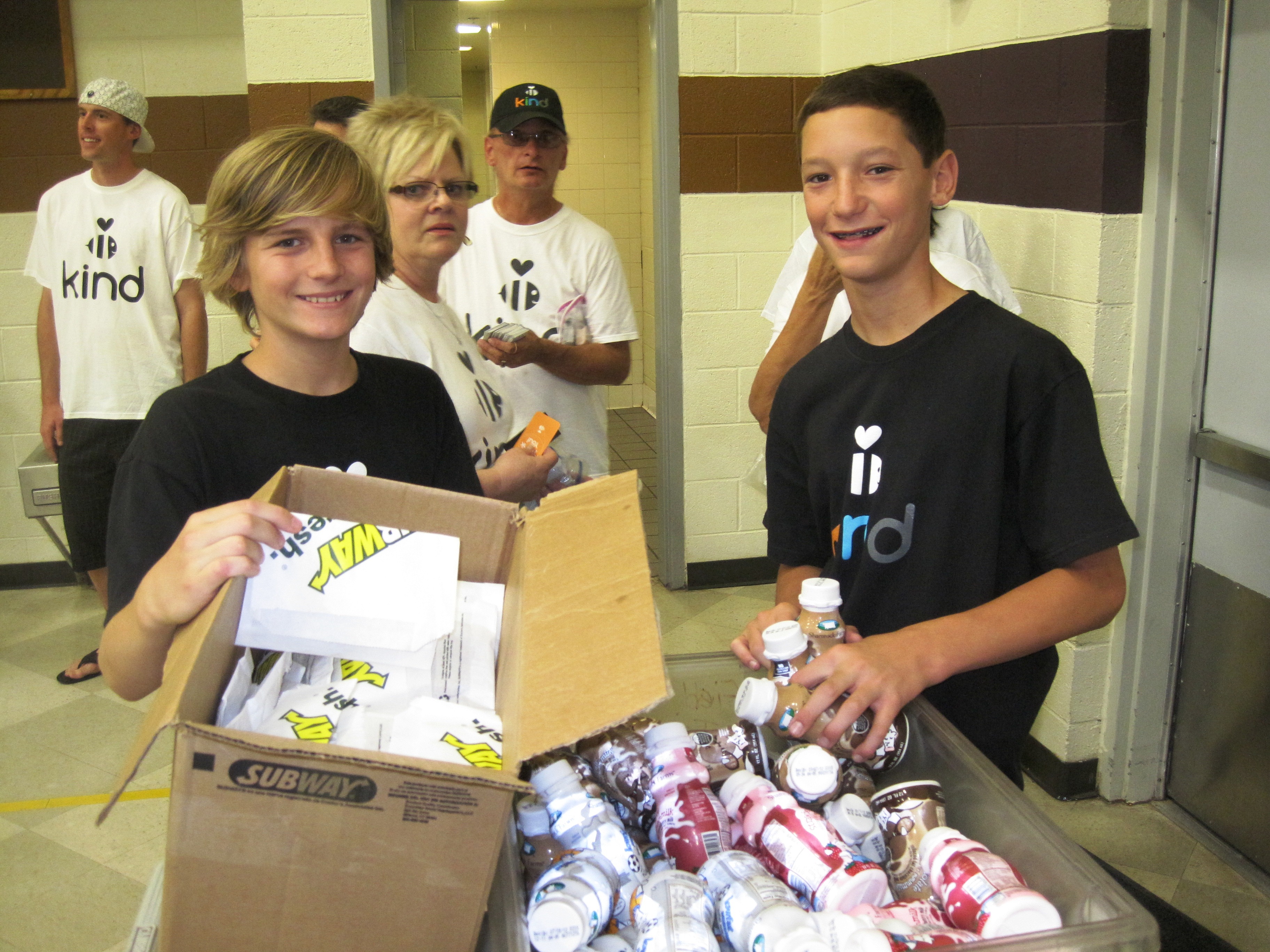 Subway Restaurants of Arizona was pleased to partner with Subway Kids & Sports of Arizona, Shamrock Farms and The Be Kind People Project this May to present a bike, helmet and lock to special children in Arizona through the Cycle for Success program.

Cycle for Success focuses on increasing children's self-esteem, encouraging the community to become involved in the lives of at-risk children and promoting volunteerism in local schools. Subway Kids & Sports of Arizona and The Be Kind People Project want to advocate health and safety of children, recognize random acts of kindness that may otherwise go unnoticed, and encourage community involvement in the lives of at-risk youth.

In May, the Subway-led team rode into the Cesar Chavez Community School to present three outstanding children with their very own bikes, helmets and locks. And, as an added treat, free lunch from Subway and Shamrock Farms for their classes.

As a special surprise in honor of the end of the school year, however, Subway and Be Kind also partnered with Arizona Diamondbacks legend Luis Gonzales and the Epik Dance Crew to put on an all-school student assembly, focusing on raising the entire school's awareness of the importance of being kind to each other. The assembly included professional dancers as well as cookies and milk for the kids – courtesy of Subway and Shamrock Farms.

Subway Kids & Sports of Arizona's mission is to provide sports equipment, uniforms, registration fees and access to major sporting events for kids who might not otherwise be able to participate. Subway Restaurants of Arizona supports kids in sports because it believes basic sports skills -- teamwork, commitment and accountability -- help kids throughout their lives. Subway Kids & Sports of Arizona has reached more than 14,000 Arizona children since its inception in 1999.

The Be Kind People Project™ is headquartered in Arizona and focuses on recognizing teachers and inspiring kindness in students throughout America. Its mission is to reach teachers across America with an intentional gesture of kindness, and inspire kindness in K-6 grade students with our BEE Kind Kid™ Pledge and instructional aids.