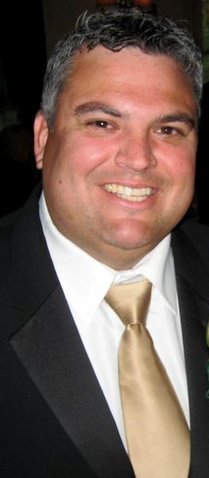 (Phoenix, Ariz.) – DrugFreeAz.org recently announced the addition of two new members to its now 12-member board of directors, Michael Meche and Richard Schmock. With a mission of preventing and reducing the use of drugs and alcohol by youth throughout the community, and the state, the DrugFreeAz.org board of directors is responsible for financial oversight and policy decisions that guide and sustain the organization.
"We are thrilled to have both Michael and Richard on the board," said Garth Stevens, chair of the board of directors for DrugFreeAz.org. "Their backgrounds, knowledge of the community and passion for what we do will truly be an asset to our team and we look forward to having their input on upcoming initiatives."
Meche is operations vice president for Papa John's International and currently supports both Arizona and Colorado. He started with the company as a Shift Leader in 1993 while he was still in high school and has worked his way up the company in not only Arizona, but New Mexico, Georgia, Ohio and Texas as well. Meche also serves as president of the Phoenix Arizona Co-op, is a six-time Regional Area Supervisor of the Year winner and also won the National Director of Operations in 2007. He is a graduate of the University of North Texas and in his free time enjoys spending time with his family, golfing and public speaking.
Schmock is the sales manager for Merrill Lynch's Scottsdale Complex, and is a senior financial advisor for the firm. His practice is specialized in delivering highly customized advice to the ultra-high net worth space, with a focus on helping C-Level executives and business owners understand how to effectively manage the concentrated financial risks in their lives and businesses. He earned his bachelor's degree from the University of Mount Union, and his MBA from the Thunderbird School of Global Management.
For more information on DrugFreeAz.org visit www.DrugFreeAz.org or call (602) 264-5700.
About DrugFreeAz.org:
DrugFreeAz.org - The Partnership for a Drug-Free America, Arizona Affiliate is a 501(c) (3) non-profit statewide organization with a volunteer board of directors. Our mission is to prevent and reduce youth drug and alcohol use through community education and awareness by providing parents, caregivers, healthcare providers, educators and others with educational tools, information and resources.