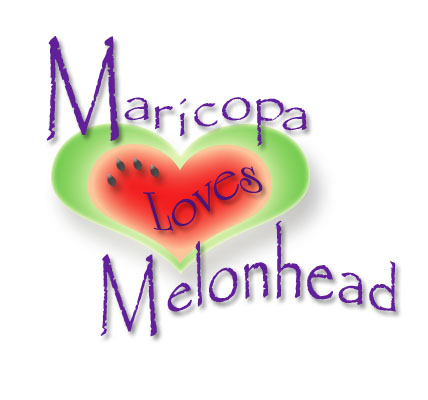 (Maricopa, Ariz.) – Harrah's Ak-Chin Casino Resort will host the first ever "Maricopa Loves Melonhead" pancake breakfast and quarter auction on Sunday, Aug. 12 from 10 a.m. to 12 p.m.

Pancakes and mimosas will be served as guests learn about the Melonhead Foundation, an organization that supports the needs of families with children diagnosed with cancer.

"We are happy to play host to such a worthy cause," said Robert Livingston, general manager of Harrah's Ak-Chin. "Harrah's is always looking to better the community of Maricopa any way we can, and who doesn't love a pancake breakfast?"
Tickets are $10 and can be purchased at http://www.melonhead.org. Auction participation costs $30 if pre-purchase, $40 the day of the event. In addition, prizes will be raffled off.

The Melonhead Foundation is a 501(c)(3) organization that provides children with cancer and their families with financial aid, resources and positive experiences.
For more information on Harrah's Ak-Chin visit www.harrahsakchin.com or call (480) 802-5000.

ABOUT HARRAH'S AK-CHIN CASINO RESORT:
Opened in Maricopa, Arizona in December 1994, Harrah's Ak-Chin Casino Resort was Arizona's first Indian casino to have a management partner. In addition to the state-of-the-art 152-room hotel tower, which opened in July 2011, Harrah's also boasts the only Bingo hall in the entire Caesars organization, continuing the proud heritage of William F. Harrah, who opened his first Bingo hall in Reno in 1937.

Harrah's Ak-Chin was named a 2010 Most Admired Company by Arizona Business Magazine and BestCompaniesAZ, and Phoenix Business Journal has named the property one of the "Best Places to Work in the Valley" in 2008, 2009, 2010 and 2011. Harrah's Ak-Chin was recently awarded the 2011 Volunteer Service Award from the Arizona Governor's Commission on Service and Volunteerism.

Harrah's Ak-Chin also ranked highest in gaming customer satisfaction among casinos in southern Arizona by J.D. Power and Associates' 2009 Indian Gaming Casino Satisfaction Study.