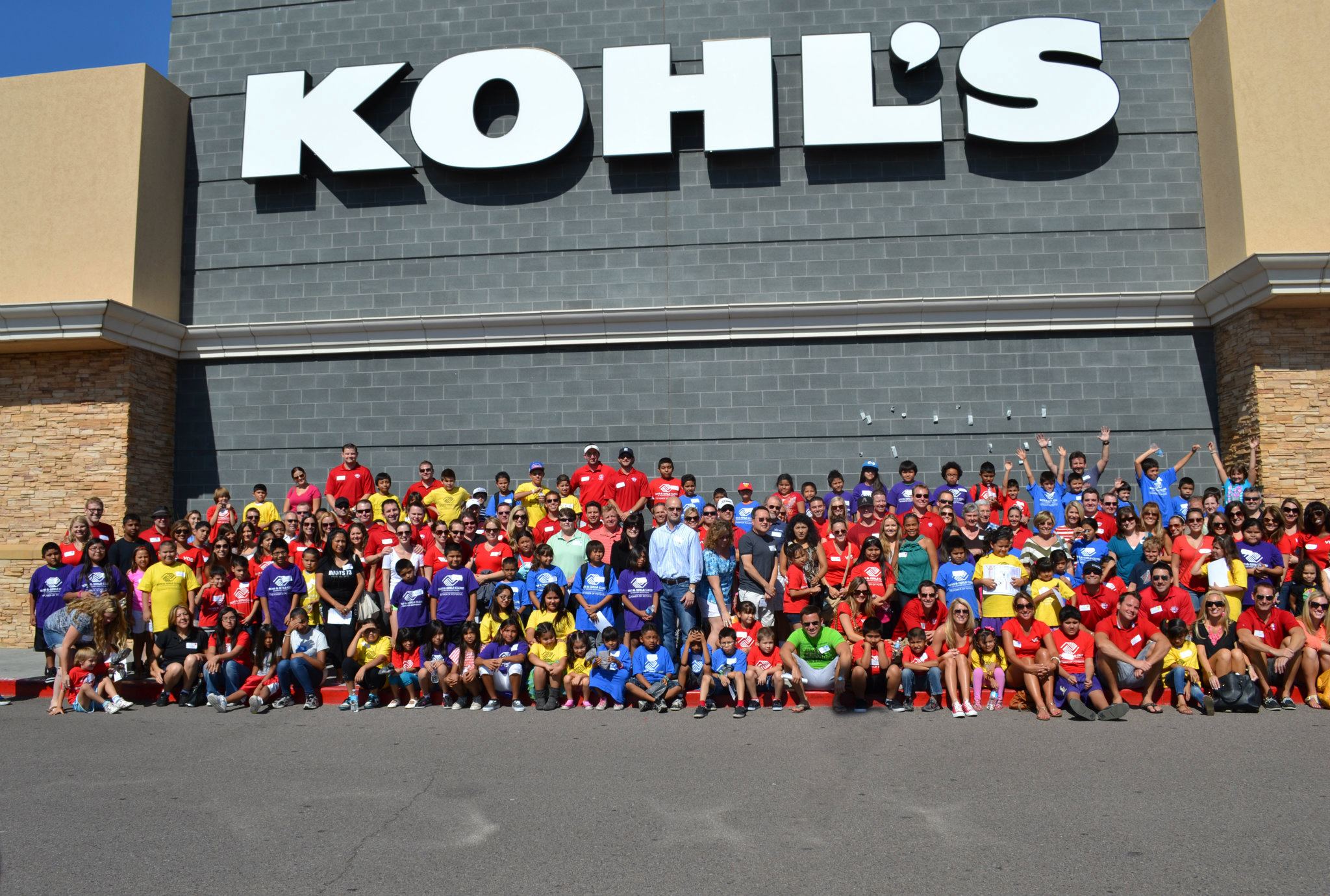 On Saturday, August 4, more than 100 youth in need from the Boys & Girls Clubs of Greater Scottsdale gathered at the Kohl's North Scottsdale location on the Loop 101 and Raintree Drive to shop for back-to-school items as part of the annual Kohl's Back to School Shopping Spree. During the event, each child was gifted with a $100 gift card to select clothing and other items in the store, due to the financial and volunteer support of Kohl's, Valley of the Sun Active 20-30 Club, Scottsdale Active 20-30 Club, GE Capital Solutions, Salt River Community Children's Foundation and Scottsdale Insurance.

"This event allows community organizations and businesses to engage directly with youth who may otherwise return to school without the basic essentials like clothes, shoes and backpacks," said Rick Baker, chairman of the Boys & Girls Clubs of Greater Scottsdale, who noted that many of the organizations involved have been taking part in this critical event for more than 10 years.

About The Boys & Girls Clubs of Greater Scottsdale:
Since 1954, the Boys & Girls Clubs of Greater Scottsdale has provided more than 100,000 Northeast Valley youth with a positive, supervised environment to explore the power of their potential. Today, the branches serve 16,000 children and teen through the organization's nine branches and 12 outreach sites located in Scottsdale, Fountain Hills, Salt River Pima-Maricopa Indian Community, Hualapai Indian Community and other Northeast Valley neighborhoods. The club offers more than 100 youth development programs emphasizing five core areas: the arts; character and leadership development; education and career development; health and life skills; and sports, fitness and recreation.
For more information, please visit bgcs.org.